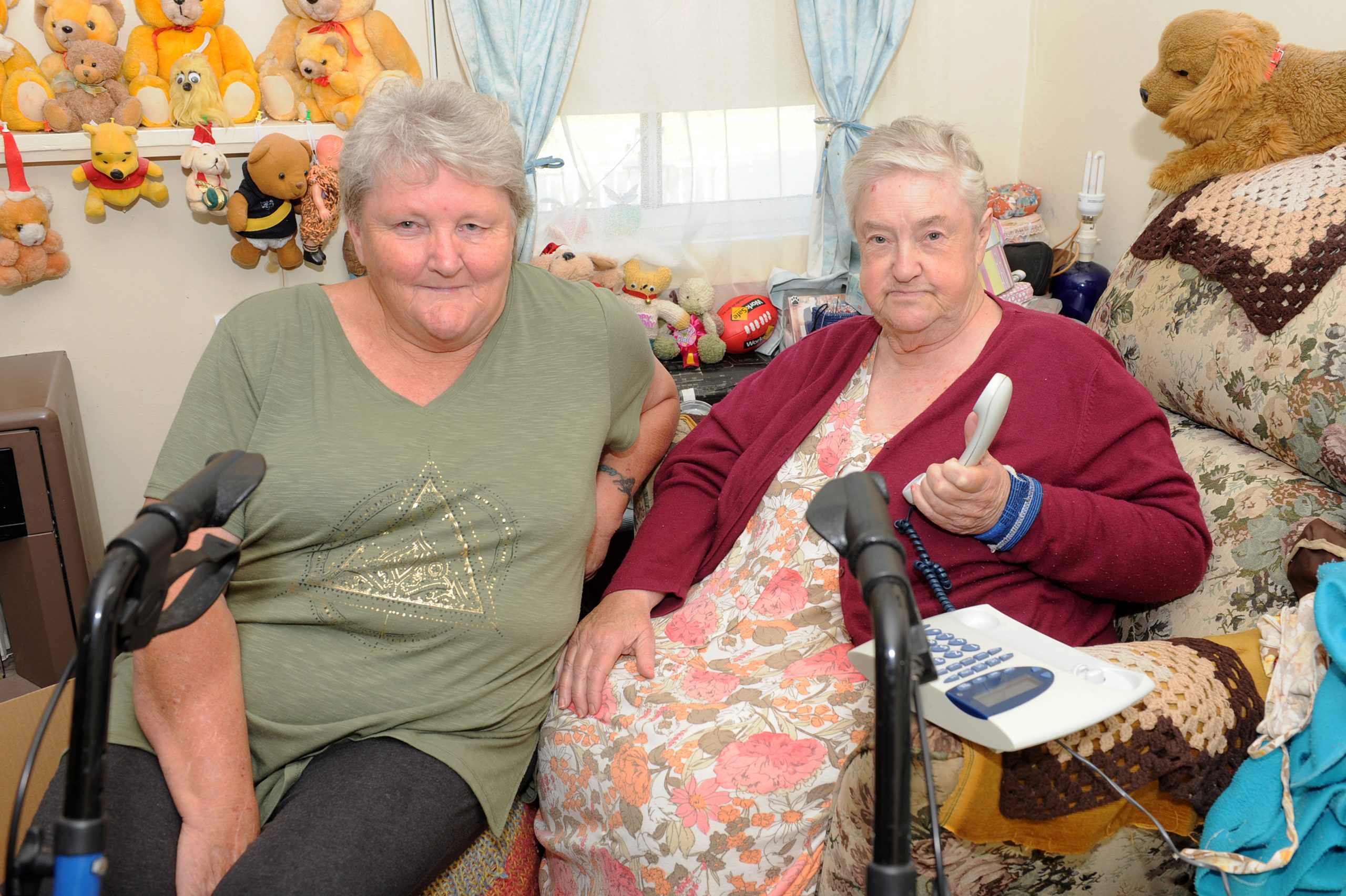 A Morwell woman with a string of health issues was left in a scary situation as power went off on Saturday just as temperatures hit 40 degrees in the Latrobe Valley.
Seventy-three-year-old Cheryl Watts was preparing tea around 5pm when a power outage affected 1555 homes in Morwell.
Ms Watts, who lives alone in a two-bedroom home, would normally phone Wendy Rippie, her sister-in-law and carer of 13 years, for help.
However, this time she could not reach for her home phone as it doesn't work without electricity after switching to the national broadband network.
"I couldn't ring Wendy because the phone went off. I thought 'What am I going to do?'," Ms Watts said.
Ms Watts used her MePACS emergency alarm system to reach Ms Rippie who immediately came to her aid.
Ms Rippie said Ms Watts appeared very hot and overheated and was starting to get anxious when she reached her Comans Street home.
Ms Rippie immediately placed a fan in front of Ms Watts and offered her iced water to could cool down.
She said Ms Watts had diabetes, heart, thyroid, and kidney issues and was quite immobile.
Ms Rippie said Ms Watts would have been able to call her straight away if only her home phone was working even when power was off.
"If NBN left the phones the way they were, she could've rang me," she said.
"The minute the power's off her house was like an oven."
Ms Rippie said had it not been for Ms Watts medical alarm system, the latter would have been left alone in the scorching hot weather.
She said it was the first time Ms Watts was left without a phone during a power outage.
A spokesperson for the NBN advised people to consider having an alternative form of communication like a mobile phone in case of power outage.
"It is important that people are aware that equipment connected over the NBN access network will not work during a power outage," NBN local media advisor Kasey Ellison told The Express.
She said residents with a medical alarm system could register via the NBN website or call 1800 227 300 so the company could identify households that may need help switching to the NBN.
A spokeswoman from AusNet Services said Saturday's power outage was due to a gum tree that fell and