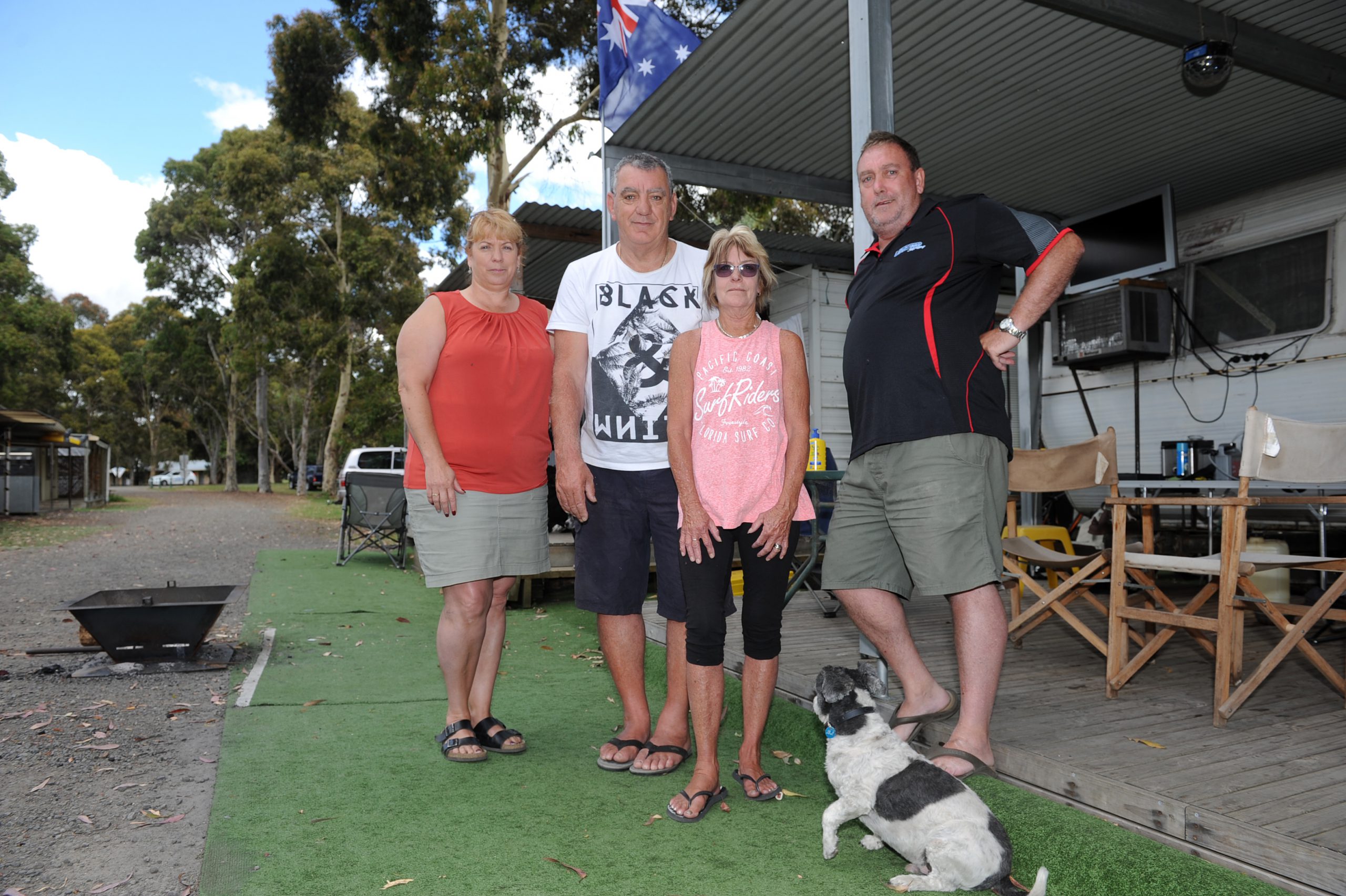 For many Hazelwood Pondage Caravan Park permanent site-holders, the loss of a tight-knit community will be "the biggest tragedy" when the park is transformed into a day trip and short-stay facility in July.
Darren Campbell has been a permanent site-holder for about seven years and said he would lose about $20,000 because his caravan without the land "wasn't worth much".
"It's like a family here," he said.
"It's not often you get teenage kids that want to spend Christmas with family, I will lose that family time and to me, that is worse than the financial loss."
Latrobe City Council advised licence holders in December that they would have until June to remove their belongings from the park.
"It put a bit of dampener on Christmas really," Mr Campbell said.
Long term camper Kate Whitty echoed Mr Campbell's sentiments about the tight-knit community that had formed over the years at the park.
"I could name three families with special-needs kids who love it here because it is safe and family-oriented," she said.
"Kids go from van to van … we've watched our kids grow up here and we envisaged bringing our grandchildren here.
"I'm devastated to see that all thrown to the wayside."
Healesville's Kaylene Price said she had been coming to the campsite for more than 15 years.
"It's our Bonnie Doon," she said.
"We care about this area and we want to show that it is not just the campers that will be affected, but the whole area, and we've become a part of this area."