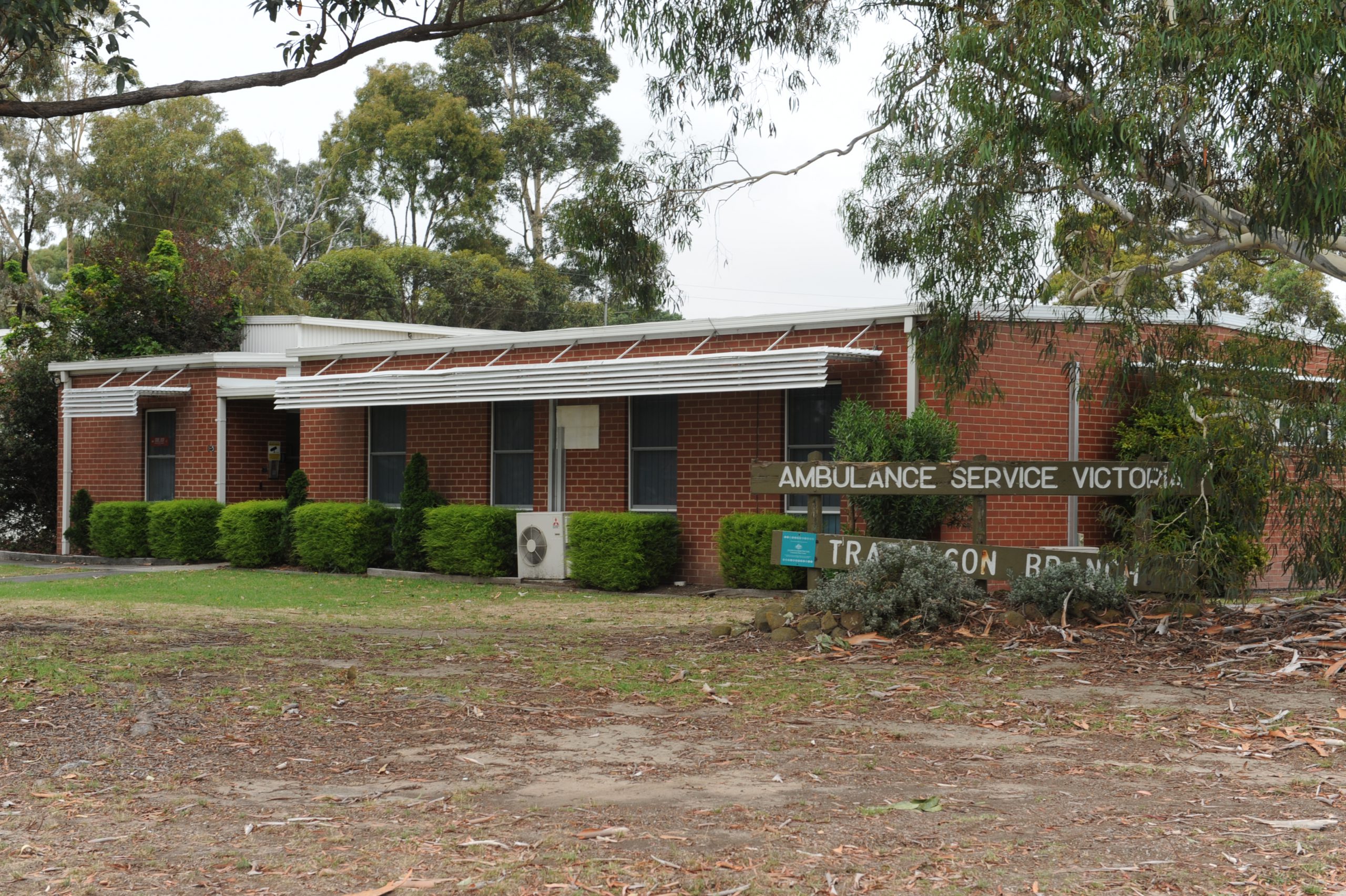 A 22-year-old Traralgon man has been charged following a burglary at the Traralgon Ambulance Station on Monday morning.
Johnmaki Tatari faced Latrobe Valley Magistrates' Court on Wednesday where he was charged with stealing various household items and vehicle keys from the ambulance station on Campbell Street, Traralgon valued at $2000.
Mr Tatari was also charged with unlawful assault, behaving in a riotous manner in a public place in Traralgon, using threatening words in a public place and carrying a square metal pole without a lawful excuse.
He faced a total of 19 charges, including trespassing on and damaging property belonging to Monomeath Senior Citizens Club at Traralgon.
Mr Tatari was released on bail and will appear before Latrobe Valley Magistrates Court on February 6.
Police have charged an 18-year-old man following an aggravated burglary at a house on Saviges Road in Moe at the weekend.
Detectives said the man was disturbed by the owner of the property in the early hours of Saturday morning when he broke into the house.
The Moe man was charged on Tuesday with aggravated burglary.
He was bailed and will appear before Latrobe Valley Magistrates' Court on March 23.
Burlgary charges
A 47-year-old Moe man has been charged this week following a burglary dating back to November last year.
Police allege the man broke into a house on Anzac Street, Moe and stole a number of items.
The man was disturbed by the owner of the property before he fled the premises.
He was charged with burglary and will appear before a court at a later date.
Information sought
Police have launched an appeal for information after a furniture warehouse on Church Street in Morwell was broken into early on Tuesday morning.
Detectives said power tools and other electrical equipment was stolen from the Furniture House Warehouse.
A tenant who lives at the property disturbed the offender who then fled on foot.
The witness was unable to get a clear view of the person police wish to speak to.
Anyone with information is asked to phone Latrobe Crime Investigation Unit Active Crime Taskforce on 5131 5000.
Scam arrest
A Morwell man has been charged with fraud-related offences after allegedly scamming a person by using a fake government grant account to steal money.
Police alleged the man used Facebook to provide fraudulent government grant details to a victim before money was transferred into a personal account.
Police alleged the account belonged to a 47-year-old Morwell man who was charged this week with obtaining property by deception and dealing with proceeds of crime.

He was bailed and will appear before the Latrobe Valley Magistrates' Court on February 21.