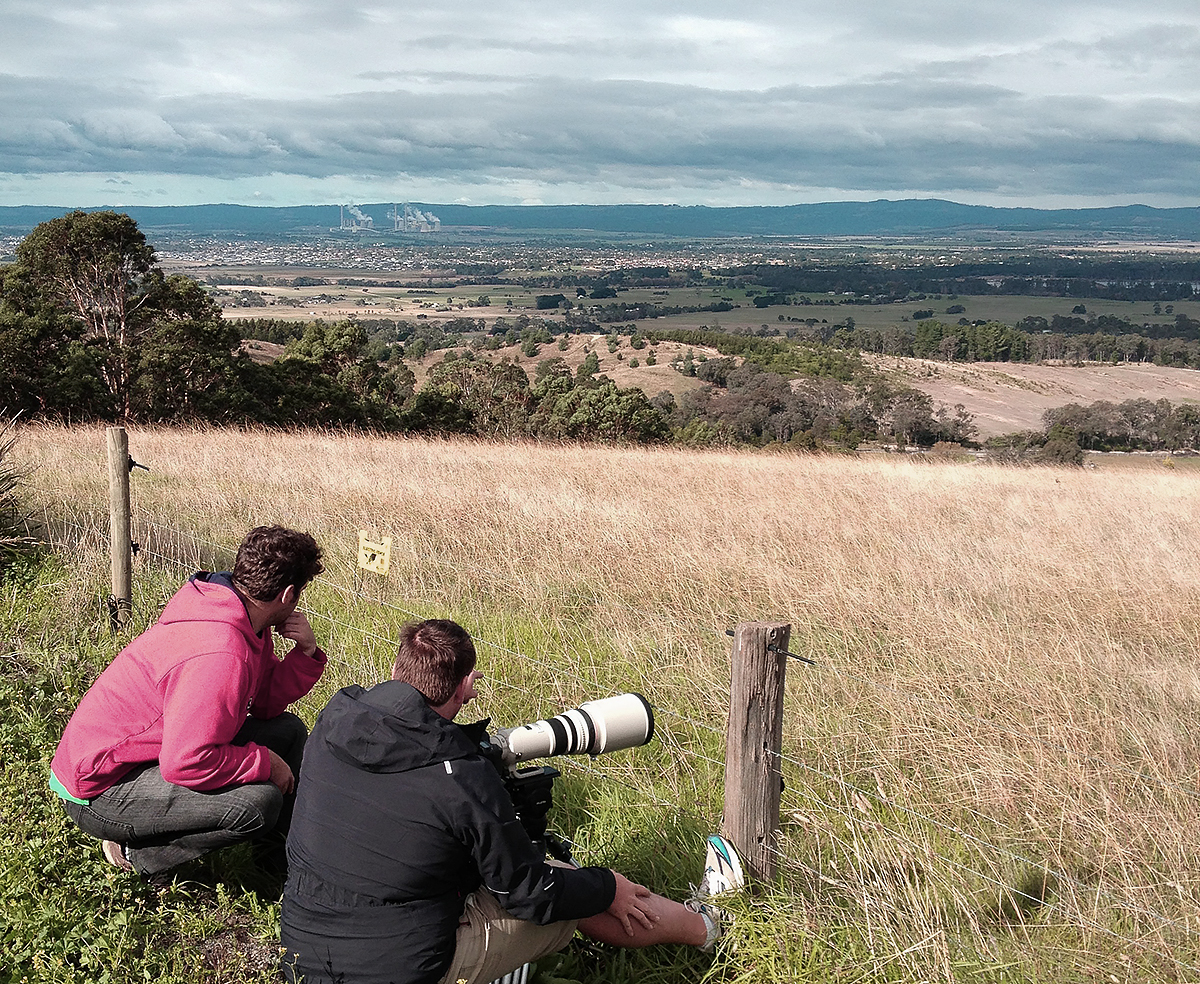 Morwell residents are being asked to contribute their own photos or footage from the 2014 Hazelwood mine fire for a documentary about the Latrobe Valley's history and power industry.
Independent film makers Peter Yacono and Anissha Vijayan are in the final stages of putting together a documentary they hope will premiere in the Valley mid-year.
Our Power explores the history of the Valley's electricity industry, exploring issues such as privatisation in the 1990s and later effects of unemployment in the region.
The hour-long feature documentary aims to give Melbournians a connection to the Latrobe Valley and where the city's electricity comes from.
Mr Yacono said they were in the final stages of editing but wanted some grass-roots imagery of the mine fire to add some clout to the film.
He said they had lots of images of the coal mine on fire, but wanted to show its real impacts on the community in the first three weeks.
"How did the streets look? How did Morwell and the houses look? What were the impacts of the smoke and ash in the community in the first couple of weeks?" Mr Yacono said.
"The photos will be there to demonstrate what the community went through and the mental impact it had on this community."
The producers began the film 2015 inspired by the community impacts of the mine fire.
It features interviews with locals and representatives from the CFMEU, CFA and Voices of the Valley.
The film has had to go through several cuts as new developments came to light over the past six months with the sale of Hazelwood and outcomes from the mine fire inquiry.
Mr Yacono said they were able to crowdfund $43,000 to make the movie and had sourced funding to give free community screenings in Moe, Morwell and Traralgon.
He said the Valley's story was a universal tale about communities across the world which were reliant on single industries.
"We feel this film represents a fair range of the community. As a Melbournian, I found a new-found love of the Latrobe Valley through making this film," he said.
Ms Vijayan said they aimed for a grass-roots focus when making the film.
"People were screaming out for this story to be told. People in the community have been asking us when it will be coming out," she said.
"We want to recognise the hard work and the impact that coal mining has had on the community."
Any photos and footage can be submitted via the film website at ourpowerdoco.com/submissions/.