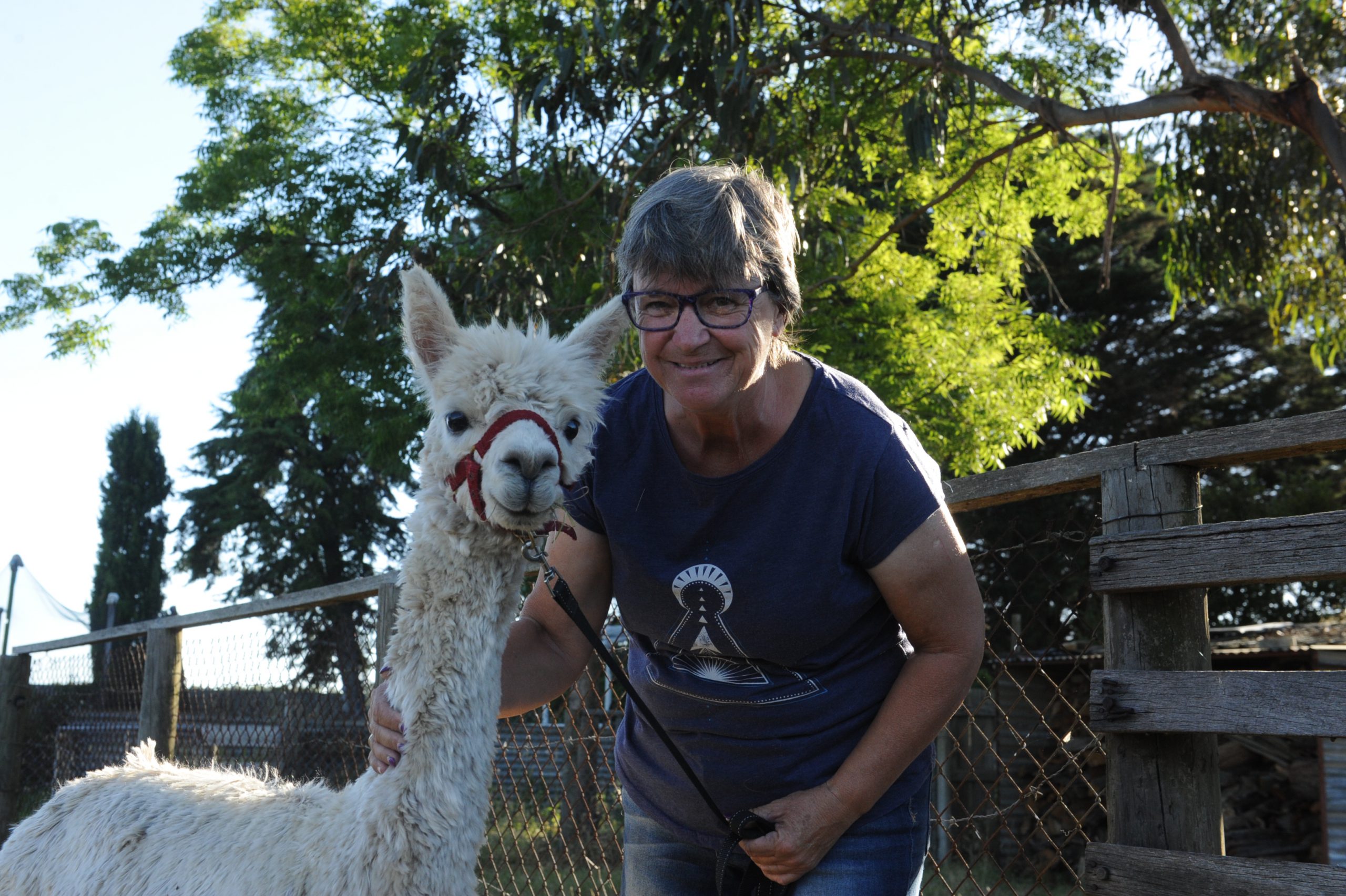 Spot, the missing alpaca has been found safe and well, almost two kilometres from where four other alpacas were attacked and killed by dogs at a Traralgon West property on Thursday morning.
It was an emotional scene when his owner, Louise Lazarus, was this evening reunited with the cuddly creature almost 36 hours after four of his friends were killed and he went missing.
Ms Lazarus received a phone call from a woman on Friday afternoon notifying her that an alpaca fitting Spot's description was grazing in a paddock behind Latrobe Regional Hospital.
"I'm ecstatic," Ms Lazarus said on Friday night.
"It's a shame that we've lost the others but at least we've got one of them that's got away.
"I reckon Spot jumped the fence at the farm he was staying at and wandered over to this paddock and walked straight through the fence because you can see his fleece on the barb wire."
The 14-month-old Surie alpaca was relatively uninjured, according to his owner, apart from a cut on his leg believed to be from a fence.
"The dogs haven't touched him … whether he got frightened and ran or whether the dogs chased him we will never know," Ms Lazarus said.
The Willow Grove local said she was grateful for the phone calls and messages of support following the death of the four alpacas, including Harold, who were used as therapy animals by Lifeline Gippsland.
"When you see the injuries those dogs did to the other alpacas for Spot to not have a single injury is a miracle," she said.
"I am so pleased to just have him home … I'm speechless."