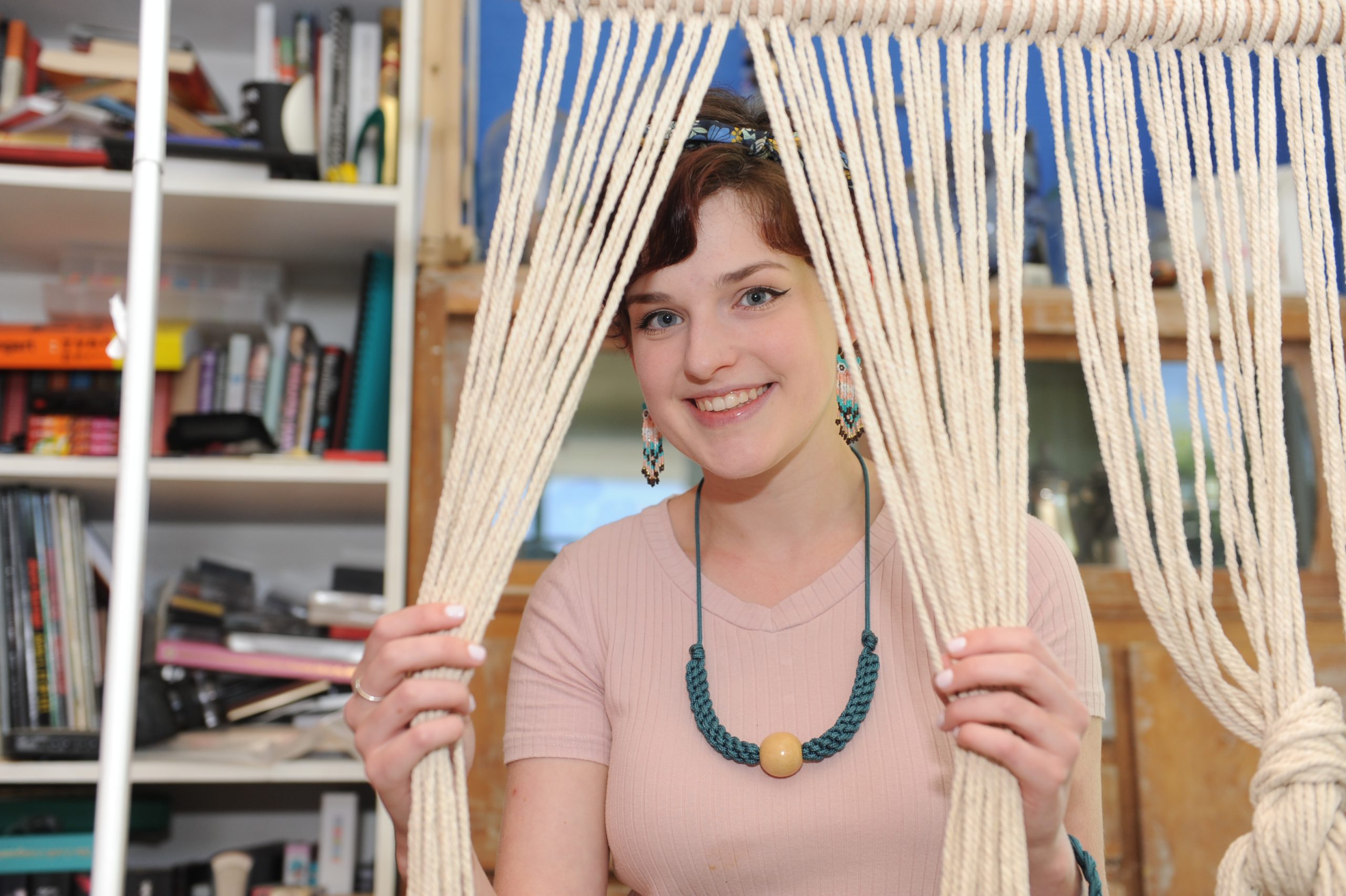 Matilda Lappin has always been a "bit of a dabbler".
However, "dabbling" may be an understatement for the Morwell resident, whose work with macrame has gained the attention of artist selectors from a Melbourne independent artists' exhibition, RAW.
Ms Lappin said she had tried a lot of different crafts, including knitting and sewing, but didn't enjoy having to follow patterns others had made.
"I became frustrated when I couldn't express myself," she said.
"So I discovered macrame about three years ago. Once you learn the basic knots you are able to create patterns of whatever comes to your mind, so that is why I love it."
Ms Lappin uses macrame knots to make everything from wall hangings and jewellery, to plant holders and Christmas decorations.
"I've done a few wedding arches. My next project is I'm going to try and make a shirt," she said.
Ms Lappin said her success had happened "really organically" as she finds it difficult to "sell herself" as an artist.
"I started down here doing markets and things, and then one of my friends owns a local store, so she was the first one to put my work in her shop," she said.
"It has started slowly moving up Melbourne way and I've been doing workshops around a bit, which has spread the word a bit.
"I've also done a collaboration with a local fashion designer, Tiana Thompson, who designed a resort collection for her grad year of fashion design. I designed and made the jewellery for the collection and Tiana will also be showcasing her designs at RAW on the runway."
Ms Lappin said exhibiting with RAW was a "really cool opportunity" and she looked forward to meeting other artists.
"I have to sell 20 tickets and they give me a media pack and advertising… so it is a good way to meet other people in the city that you can collaborate with or make connections," she said.
"With RAW, they exhibit in cities all over the world, so once they've done it in your home city…. there is the potential to exhibit in other cities," she said.
To see Ms Lappin's work exhibited in Melbourne, visit rawartists.org/makemydaymacrame.