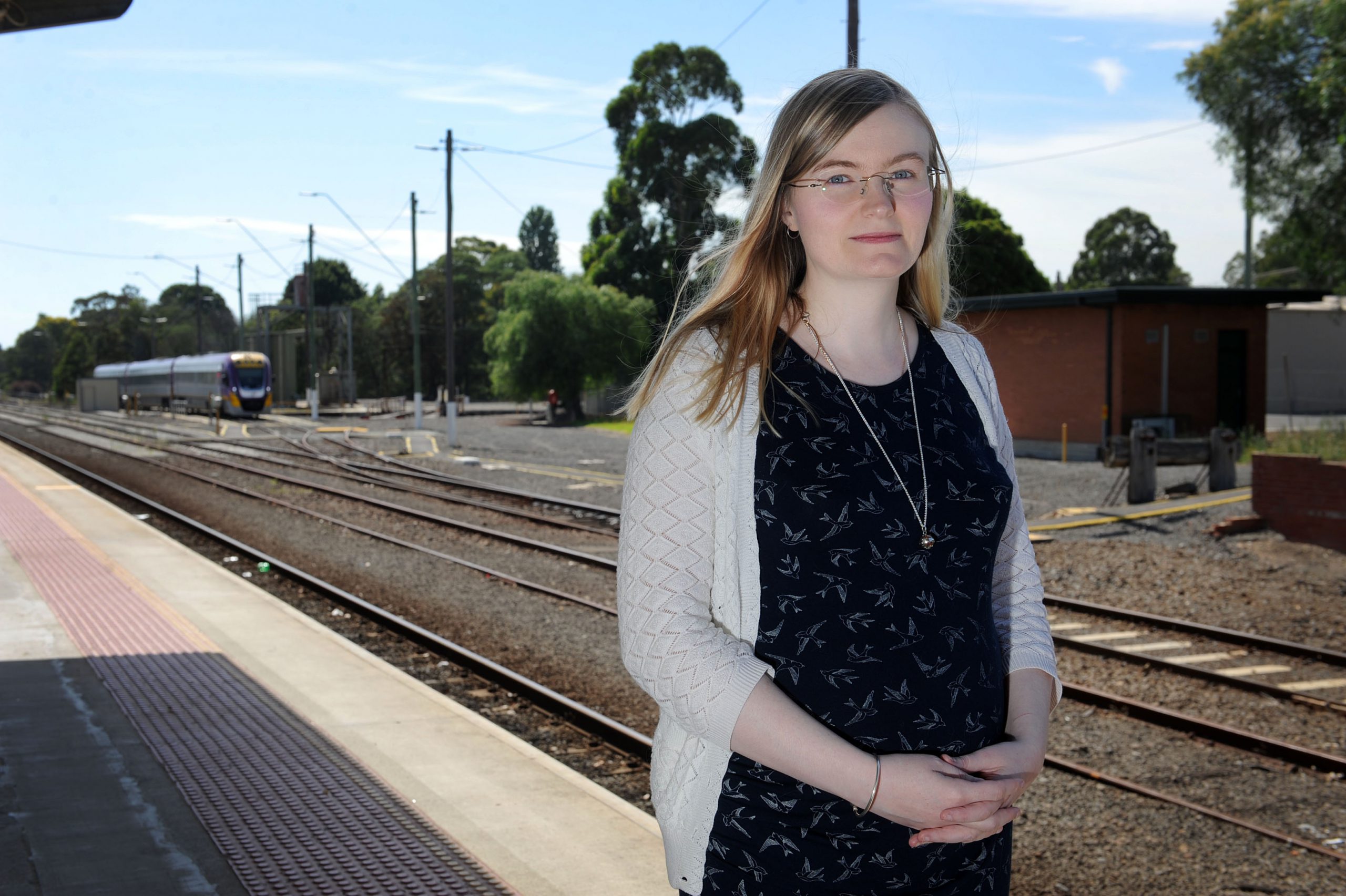 A pregnant woman has criticised V/Line after she was forced to travel on a train with no airconditioning as temperatures exceeded 40 degrees Celcius.
Tanya Fairbairn, 31, said commuters were left feeling "stifled" and "uncomfortable" and had only access to warm drinking water following a technical fault on the train last Thursday.
Ms Fairbairn, who commutes between Traralgon and Oakleigh five days a week, chose to catch a taxi from Pakenham after conditions became "too unbearable" on the peak hour service last week.
She said it was not the first time she has had to travel on a train without airconditioning and described the Gippsland service as "second-class", saying it's commuters who "often get the short end of the stick".
"I got on the first carriage and noticed there were some elderly people on there and they were fanning themselves with paper or whatever they could find," Ms Fairbairn, a legal assistant, said.
"We started to depart from Clayton and I was already very hot. I was starting to feel uncomfortable.
"I spoke to the conductor as she went by to take my ticket and I asked her if she had any idea if the service behind us had airconditioning … but she didn't know."
Ms Fairbairn said she moved to the middle carriage after being told the two back carriages on the three-carriage train were "probably cooler".
"It made no difference," the Traralgon resident said.
"I had water with me but I got through that pretty quickly. People were telling me that the drinking water was warm so I didn't bother refilling my water bottle."
Ms Fairbairn, who is 17 weeks pregnant, said she would be seeking compensation for the taxi ride – totalling $91.77 – after being dropped off at her in-laws house in Warragul.
"You wouldn't put kids in a car without airconditioning or air movement so why does V/Line think this is OK?" she questioned.
"It's not just V/Line mistreating their passengers, it's V/Line mistreating their staff and [the staff] shouldn't have to deal with upset passengers."
V/Line communications manager Brad Voss said the company replaced rail services with buses when the carriages become too crowded for the airconditioning to be effective.
"We encourage customers to contact us after a poor experience and we'll offer compensation where we can," he said.
"The aircon systems are very reliable and each carriage has its own aircon unit. If the aircon in one carriage is ineffective, the conductor can do a reset procedure to find the problem, or we can move customers to another carriage.
"If the train is too full we would cancel the train and replace it with coaches. It's not safe to allow a train to travel with no aircon."
Mr Voss said it was best not to move between carriages on the older N class trains because opening and closing the doors would require the airconditioning "to work harder for longer".