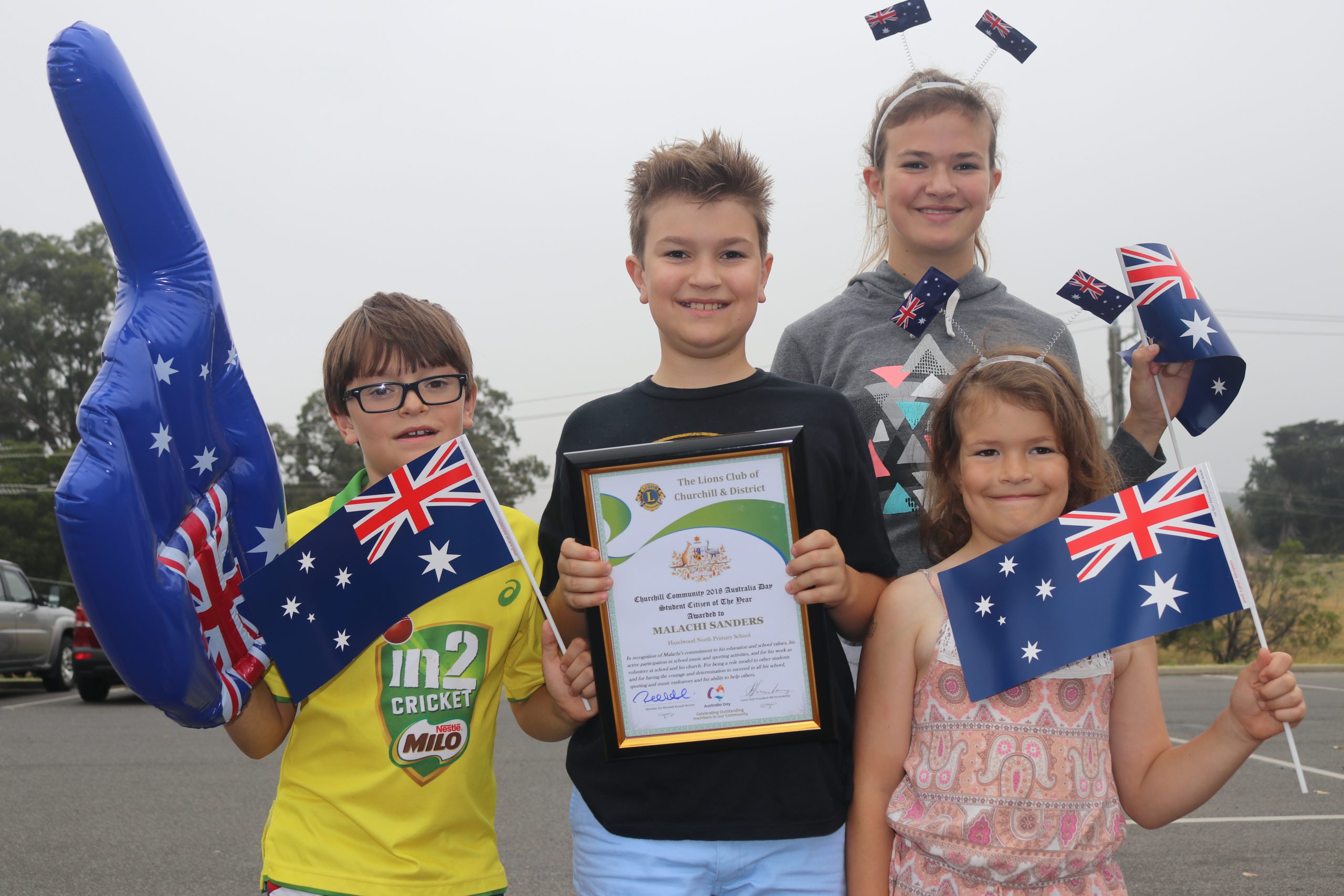 A Hazelwood North Primary School grade six student who has worn-out three sets of drums, and has a good ear for a tune is Churchill's Student Citizen of the Year.
Malachi Sanders described receiving the award as "the happiest I've ever felt".
The young Foo Fighters fan is pitch-perfect. He can hear a tune and sing it note-for-note after only one listen.
Malachi was diagnosed with autism as a three-year-old, and channels this into his music. He plays in the Traralgon City Band and last year won a musical excellence award.
At school, he has been in the past three musical productions, and is an active student leader, giving up his lunch times to be on junior school council, house captain and school captain.
This year, he is busking to raise funds for a Kurnai College study tour of China, and in the past raised more than $1000 for Autism Victoria.
"I'm always learning new things, and I'll have a go. I also like learning new art technology, such as doing my own version of Van Gough's Starry Night," Malachi said.
Malachi had no idea he was up for the award and was confused when his name was called at the Australia Day breakfast, thinking they had him mixed-up with another Malachi.
Churchill Lions Club and event organiser Bob Lowick said one evening his mum told Malachi they were going out to get some takeaway, but were instead secretly visiting Mr Lowick.
"They were with me spending hours discussing his nomination and organising the award," Mr Lowick said.
He said Lions asked local schools to nominate outstanding students each year, across a range of ages, abilities and achievements. Six others received Australia Day awards, including Bill Brown who is Churchill's Citizen of the Year for his work establishing local sporting facilities.