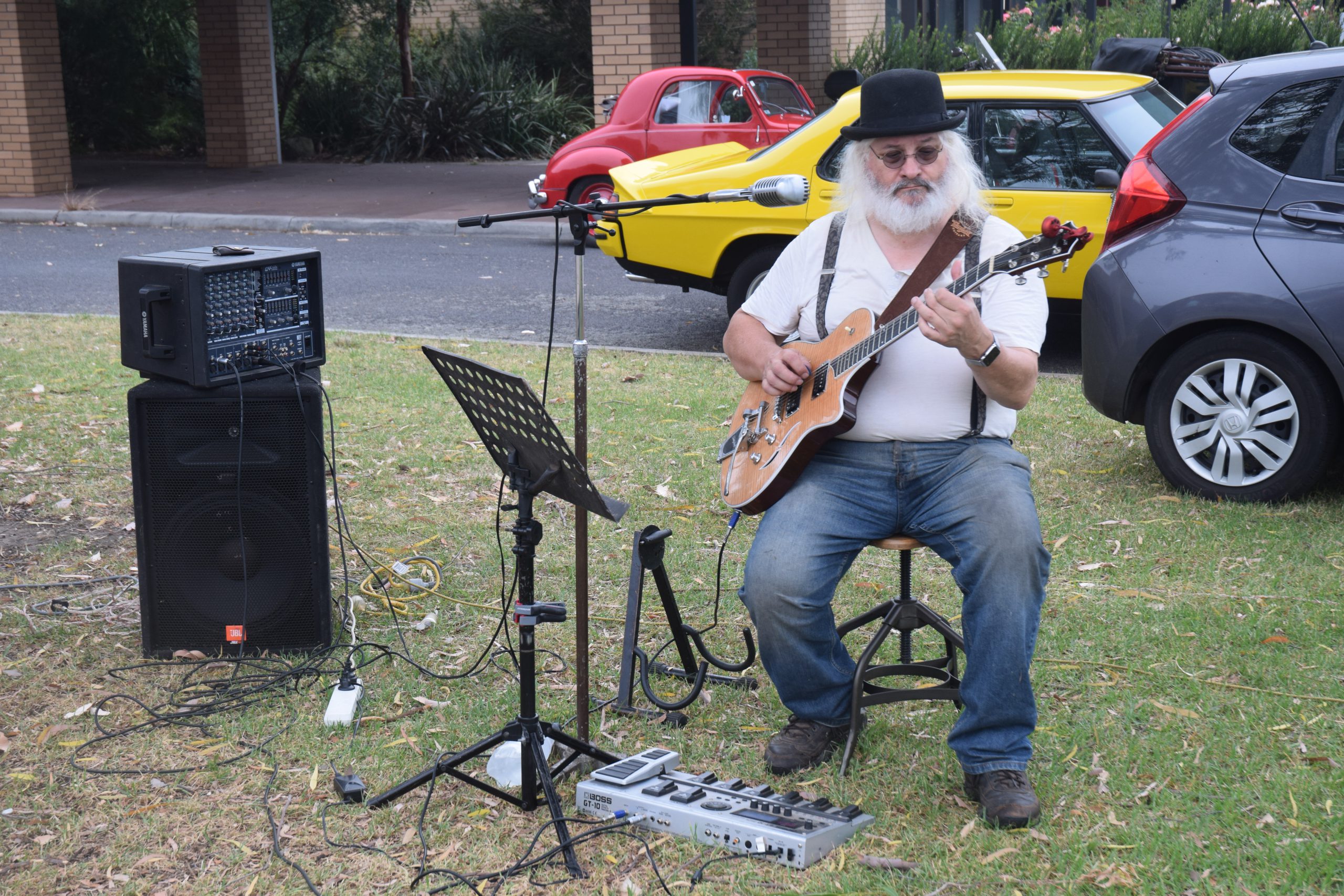 Musician John Mazur says it has been a privilege to perform at the Morwell Lions Club Australia Day breakfast for the past five years.
Local crowds enjoyed the finger-picking Churchill guitar player's range of tunes from across five decades as they tucked into egg and bacon rolls on Friday.
"I think we're the luckiest country in the world. I wouldn't be anywhere else and it's just a good place to be," Mr Mazur, 68, said after his first set.
"Don't take it for granted, people get a bit lazy and assume things are going to happen but you have to fight for your freedom and I think you just need to enjoy it, but be careful."
Tracks including the Mission Impossible and Pink Panther themes plus the Alka Seltzer ad 'no matter what shape your stomach' were just a few songs played throughout the event at Kernot Hall.
"Don't forget the Skippy theme," Mr Mazur said.
About 25 cars from the Gippsland Historical Automotive Club, mostly from around the Latrobe Valley, stretched around the arch while kids enjoyed the Australia Day photo booth and the chance to paint a pot-plant.
Morwell Lions Club president Anna Melarkey said despite a number of electrical issues at the facility, which tested local volunteers' resilience, it was a memorable occasion.
"I think most people just appreciate the fact that they're Australian, leaving out the politics aside, I just think it's a good idea to get together and have a chat and embrace being an Aussie and meet people you don't know," she said.
Despite expectations of a smaller crowd this year, organisers were pleased with the final turnout which filled the grassed area outside the hall.