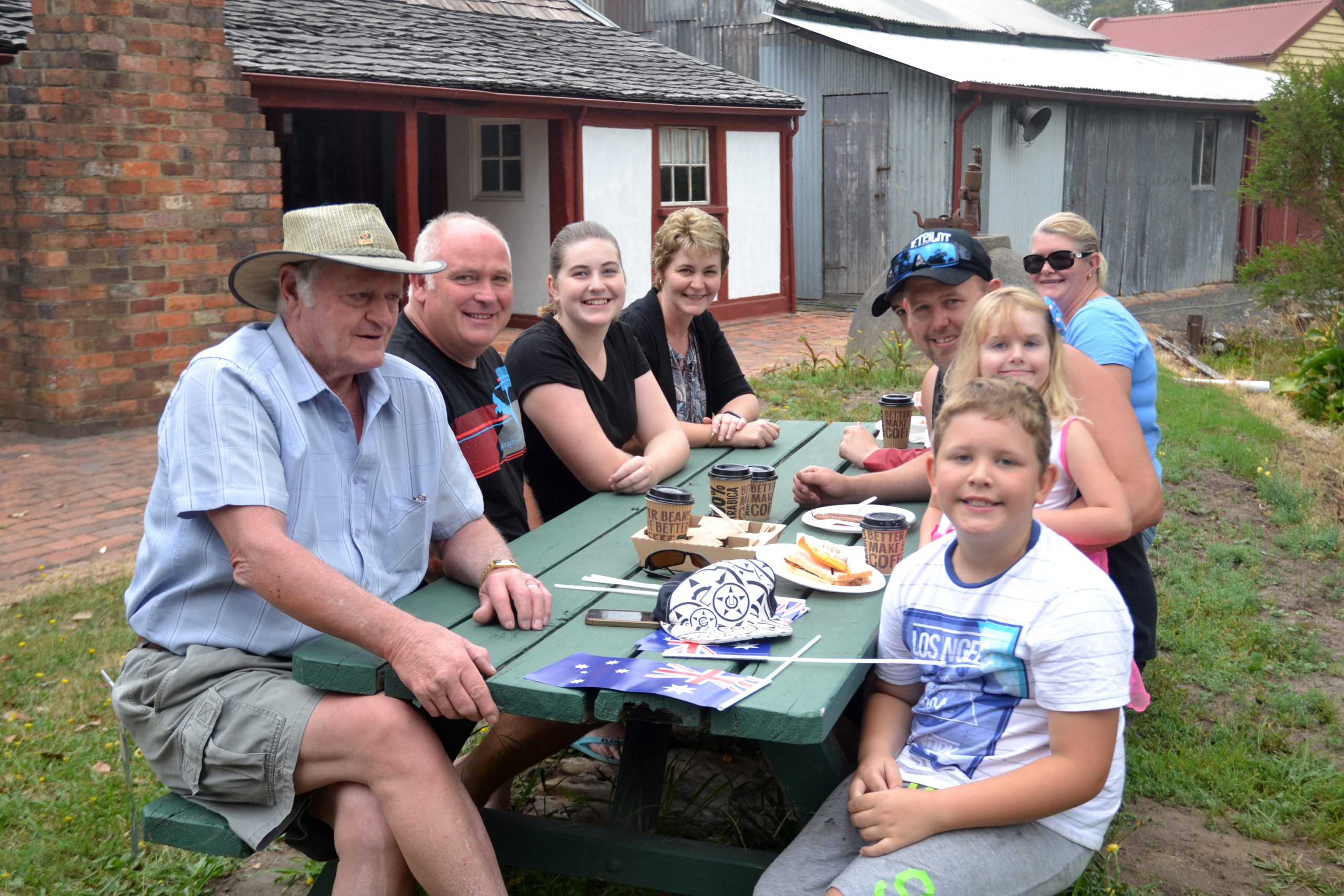 Energetic Irish-born musician Paddy O'Dowd has always made it his business to make sure the crowd, or the classroom, is entertained.
At the Lions Club of Moe's Australia Day breakfast on Friday he walked into the seated crowd of about 150, handing out chocolates to kids and encouraging people to laugh like a kookaburra into the microphone.
His band, Paddy O'Dowd's Musical Express, then launched into a lively rendition of Australian folk classic Kookaburra.
Mr O'Dowd was not only part of the morning's entertainment at Old Gippstown, but also the recipient of the Moe Lions Club Senior Citizen of the Year.
"I've been teaching for many years – 40 years – but the beauty of being a musician you've actually got a hobby for the rest of your life," Mr O'Dowd said.
When his family moved from Dublin to the Latrobe Valley with 14 children, they formed a family band which would liven Gippsland halls for 34 years.
Mr O'Dowd was a boilermaker before using a trades teacher job as a stepping stone to music teaching at Yallourn TAFE.
"When I did my teacher training you had to do what they called teacher crits, write a lesson plan, give it to another teacher, he'd watch you teach and they've got to follow your lesson plan," Mr O'Dowd said.
He was following another teacher's lesson plan when an apprentice fell off his chair asleep.
"[The other teacher] used to love blackboard work so I screwed up the lesson plan and I went down and [thought] I can't teach that way otherwise the whole class will be on the floor."
Clair Marsh was the Australia Day Ambassador at the event and Rosanna and Peter Coli sponsored the awards.
Young Citizen of the Year was Moe Salvation Army volunteer Chantelle Snow, who is also pursuing the Duke of Edinburgh Gold Award.