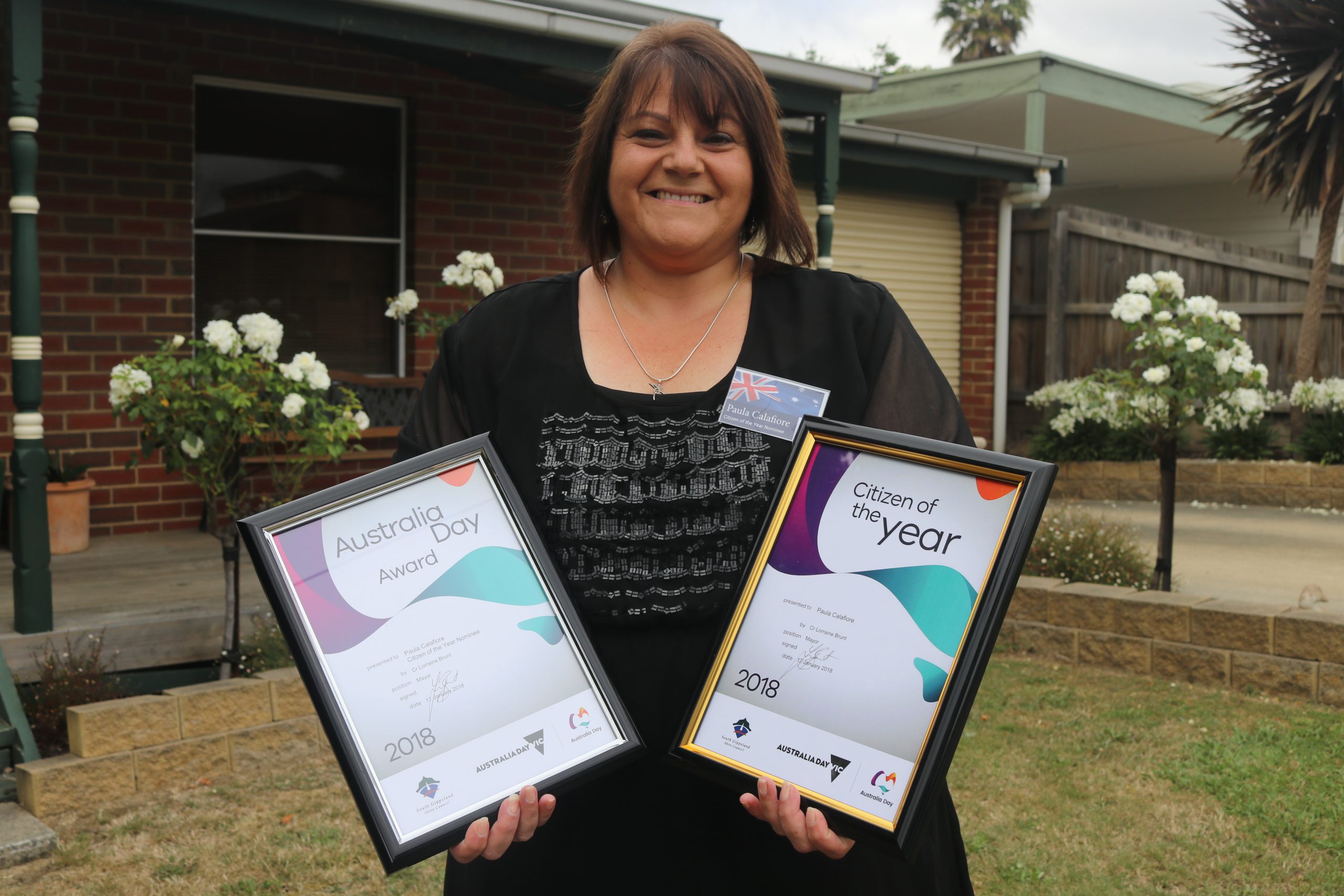 A passionate teacher with a love for Mirboo North was named South Gippsland Shire's Citizen of the Year at an awards ceremony last week.
Paula Calafiore has spent her entire life in Mirboo North including 24 years teaching at the local primary school as well as volunteering her time to contribute to the vibrancy of the community.
"Mirboo North is an active community, and I want to be involved in it, and I want the youth here to have the same opportunities as youth in the city," Ms Calafiore said.
The prep teacher helps organise town events like the Italian Festival, Artspace and Arty Gras Festival as well as town movie nights and Mirboo North Idol.
She also organises the Mirboo North Football/Netball Club debutante ball, and has been on the town swimming pool committee for the past 10 years, helping to fundraise for its redevelopment.
"There are more than 70 community groups in Mirboo North, so there is plenty of opportunity to get active and these people embrace any involvement with open arms," she said.
"I love knowing that I've brought opportunities for people and seeing joy on their faces. I like being kept busy, there is a steady flow of projects."
Ms Calafiore said she first got engaged in the community through helping out around the school, supporting staff and parents and helping to raise funds.
She said people had tried to nominate her for the citizen of the year award a few times in the past, but she avoids the limelight and had knocked it back.
"I love working behind the scenes. This year, it was lovely to be recognised, and I was speechless to be awarded for the whole of south Gippsland," she said.