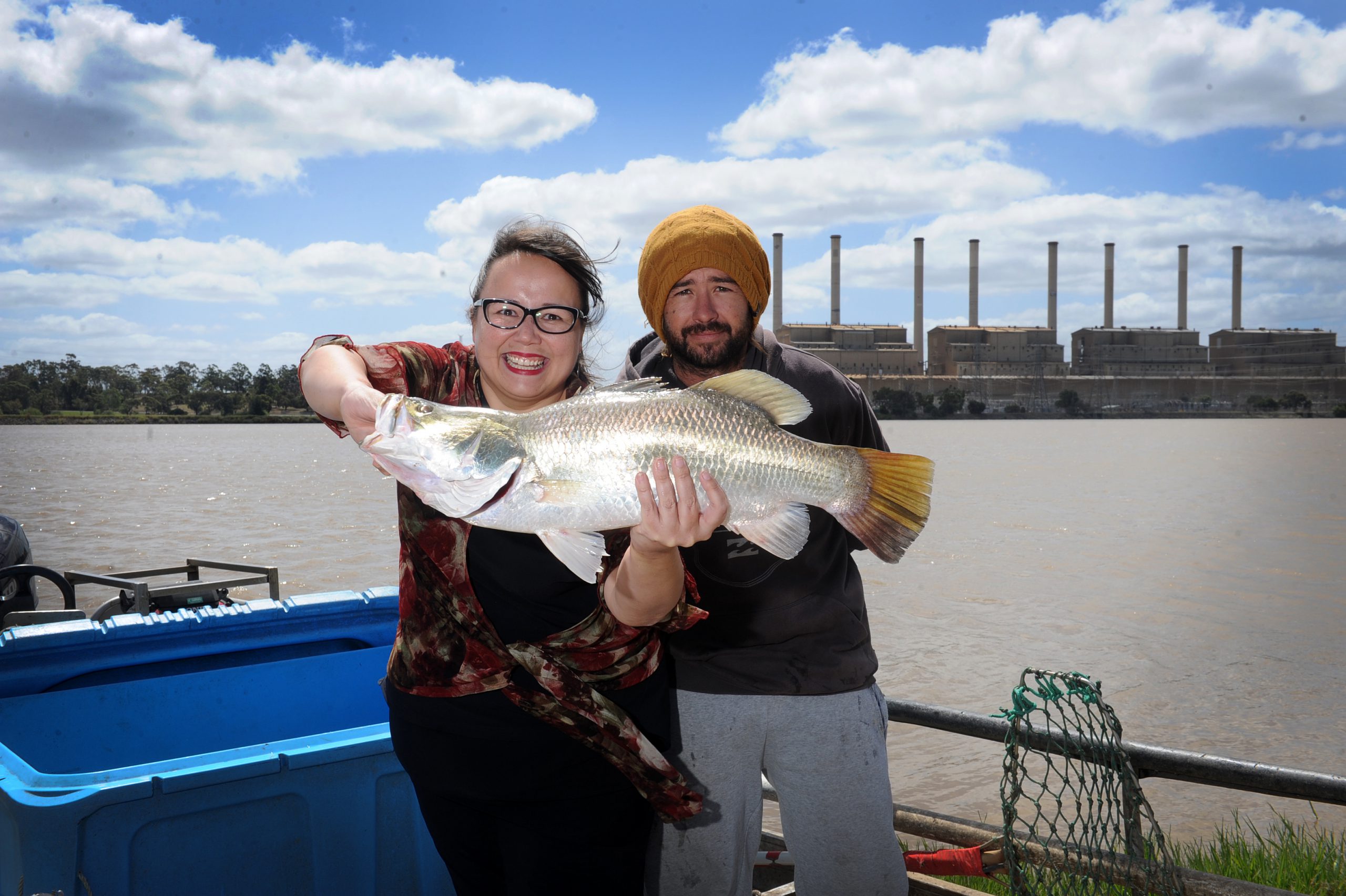 Anglers could land a whopping metre-long barramundi out of the Hazelwood pondage with the opening of 500 metres of new fishing access.
Gippsland Water worked in partnership with Fisheries Victoria to open additional shoreline alongside the pondage channel where the 30-degree warm water has enticed the tropical species.
The access improvements included a road, fencing, signs and a new car park to encourage licensed recreational fishers to drop a line.
About 1500 barramundi survived last winter and are now confined to the upper reaches of the channel where they are feeding on carp and tilapia.
The pondage had been artificially heated as part of the Hazelwood Power Station's cooling system but the water cooled after the station closed, causing some barramundi to die.
Victorian Fisheries Authority will stock the waterway with rainbow trout in winter and is also looking into releasing bass fingerlings into the pondage.
Member for Eastern Victoria Harriet Shing described the pondage as a "healthy eco system", where barramundi up to a metre long were thriving.
"They are fat, shiny and healthy and are ready to put up a one hell of a fight. We didn't know how they would get through the winter; we had to monitor them. They are putting on weight and breeding prolifically," she said.
"Over a four-month period, the fishery attracted more than 5000 anglers and injected more than $700,000 into the Latrobe Valley economy – we look forward to seeing that grow even further."
Ms Shing said she was confident about the long-term viability of the fishery amid speculations about plans for the pondage's future as part of the Hazelwood decommissioning process.
Last year, the state government issued a health warning to avoid consuming large quantities of the Hazelwood barramundi because of the presence of chemicals.
Ms Shing said the barramundi were still safe to eat so long as people stuck to the portion guidelines of no more than three servings per week.
Latrobe Valley Fly Fishing member James Heard said the new fishing access would be so popular that people might have to battle to find a spot in the early opening.
"This had opened up a fantastic opportunity for locals and fly fishers. I can see nothing but positives," he said.