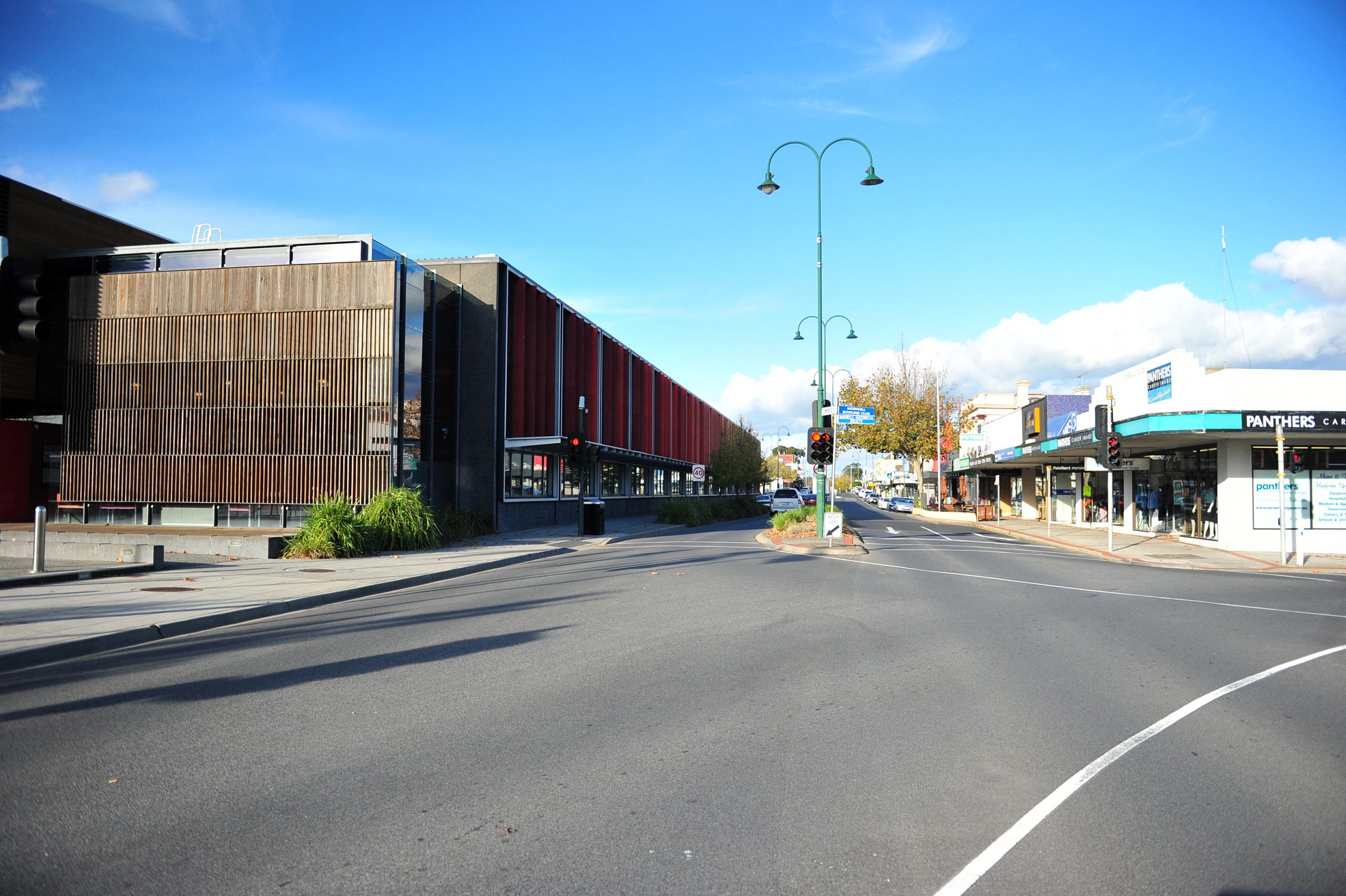 Advance Morwell Traders spokeswoman Lynn Keeley says businesses need to keep up with the trends of the town.
Ms Keeley, who owns Flowers in the Valley – a retail store selling flowers and ladies' fashion, said even though Morwell's central business district was becoming a "service-based precinct", traders need to "give the people what they want".
"[Morwell] has the city council, the law courts, the [Department of Health and Human Services] and all the solicitors so as retail outlets, if we provide them what they want, then they'll shop here during their lunch breaks," Ms Keeley said.
"If you're giving these people what they're looking for, then the business is going to go fine."
Ms Keeley opened her boutique business about five years ago, originally as a flower and giftware shop, but later expanded the business to include ladies' fashion after locals said they wanted the convenience of such a store in the town.
"So I gave over half my shop to ladies' fashion and that's gone extremely well, both for the business people working in the town and also local shoppers," she said.
More stores should consider offering boutique-style shopping to help "draw people to the town," according to Ms Keeley.
"I think we could turn the CBD of Morwell into quite a nice boutique-style shopping area but the appearance of the shops must reflect that," Ms Keeley said.
"The local op shops are popular with the locals but you can only have so many of them. Yes, we need cafes for people to get lunch but on a nice day people like to browse and shop and that's something to look at.
"Instead we need more boutique-style shops specialising in the likes of handbags and luggage, lingerie, arts and craft and possibly somewhere where men can buy more casual wear and shoes for instance."
Committee for Gippsland chief executive Mary Aldred said private sector investment should be the main focus to ensure long-term prosperity and jobs growth.
"While it's helpful to look at opportunities such as government decentralisation, the main focus always has to be private sector investment and reinvestment because that's where long term, large scale and sustainable job opportunities in the community will come from," Ms Aldred said.
"In Morwell's case it has a skilled and available work force, there's a number of government incentives to encourage businesses outside the region to take a new look at Morwell, for example, but it also means that the challenges we've got such as rail services that need to be improved to … have confidence in that existing infrastructure base.