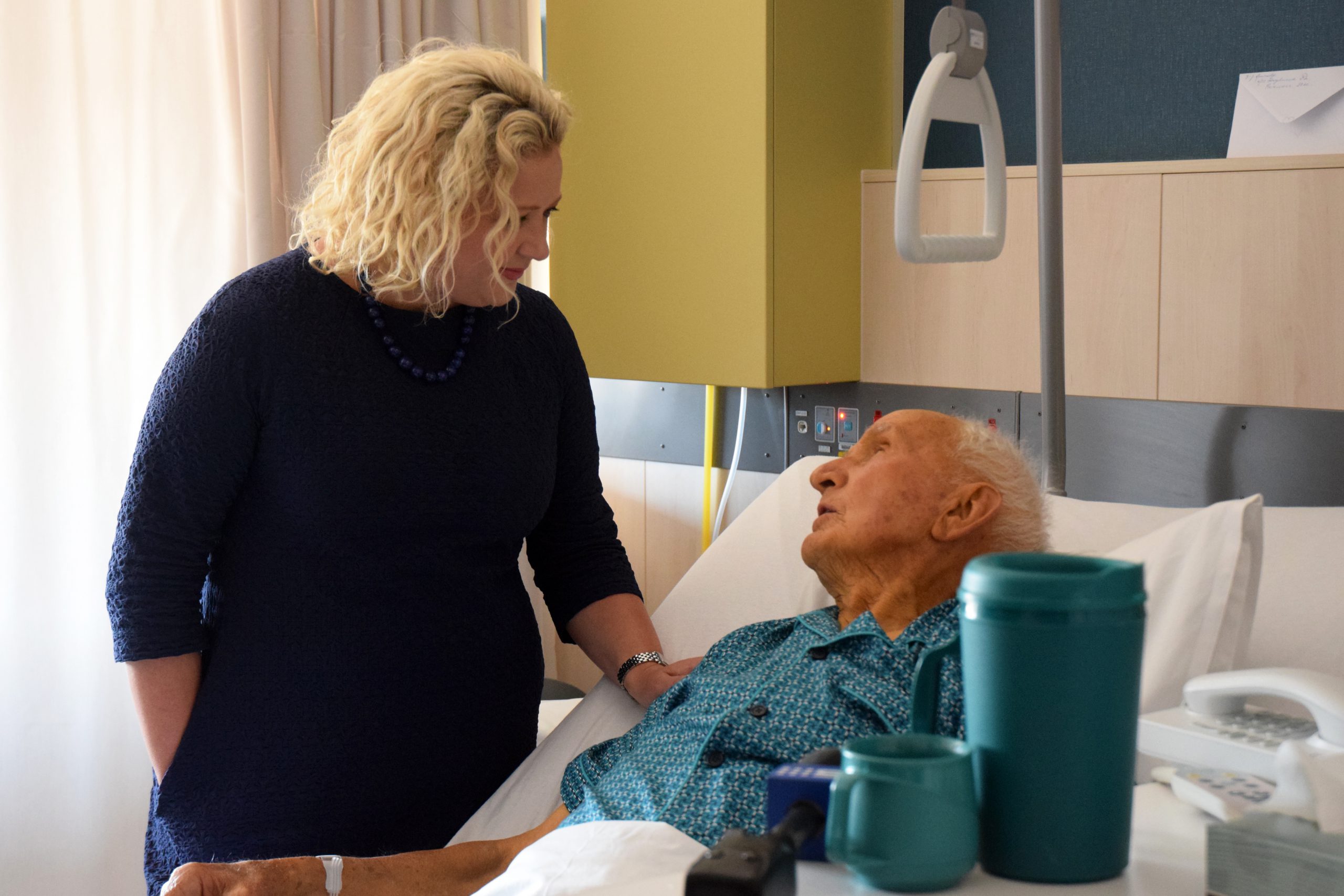 Health Minister Jill Hennessy celebrated the ability of the Stage 2A development at Latrobe Regional Hospital to offer Gippsland "world-class" facilities with improved capacity at its official opening on Friday, February 2.

A light-filled main entrance, an emergency department triple the size of its predecessor, two new inpatient wards, a cardio catheterisation lab, two endoscopy rooms and new medical imaging facilities were all part of the $79 million works.
Ms Hennessy said the hospital would be able to see and treat an additional 3800 patients every year due to the redevelopment and fewer people would have to travel to Melbourne for treatment.

"Things like expanding your emergency department, [and] short-stay units means that some of those frustrating things about accessing healthcare services sometimes … are made all so much easier," Ms Hennessy said.
"Having a short-stay unit means you can treat someone for those less serious injuries and then send them home without having to admit them to hospital."
The minister said the cath lab opening on February 14 would address Gippsland's overrepresentation in cardiovascular disease.

"Being able to get things like a stent, an angiogram locally will really make a difference between whether or not a person lives and dies and … the quality of their life," she said.
The state government contributed $76 million to the development, and the hospital funded $6 million.
Ms Hennessy listed the benefits of having family and friends closer to the patient.
"To have friends and family come and visit and support them in their medical decision-making, making sure their needs are being understood by staff; all of those things we know count for the quality of a person's experience in hospital," she said.
Latrobe Regional Hospital chief executive Peter Craighead said the emergency department had experienced its busiest month since the opening in December.
While he could not quantify the hospital's response to increased demand, he said the hospital was on a "growth upwards" to meeting its targets.
"We've expanded the numbers of doctors and nurses that we have in the area and that's meant we can open cubicles and we have an additional 12-bed short-stay unit so that's been a great advance," he said.

Mr Craighead said there was more room around hospital beds and nice views out to gardens to improve patient experience.
"We're working in partnership with The Alfred. We've recruited two [cardiologists] and … on Valentine's Day we're taking our first two patents to have procedures done," he said.
Member for Eastern Victoria Melina Bath said she was pleased to see project completed and said it was funded by the previous Coalition government.