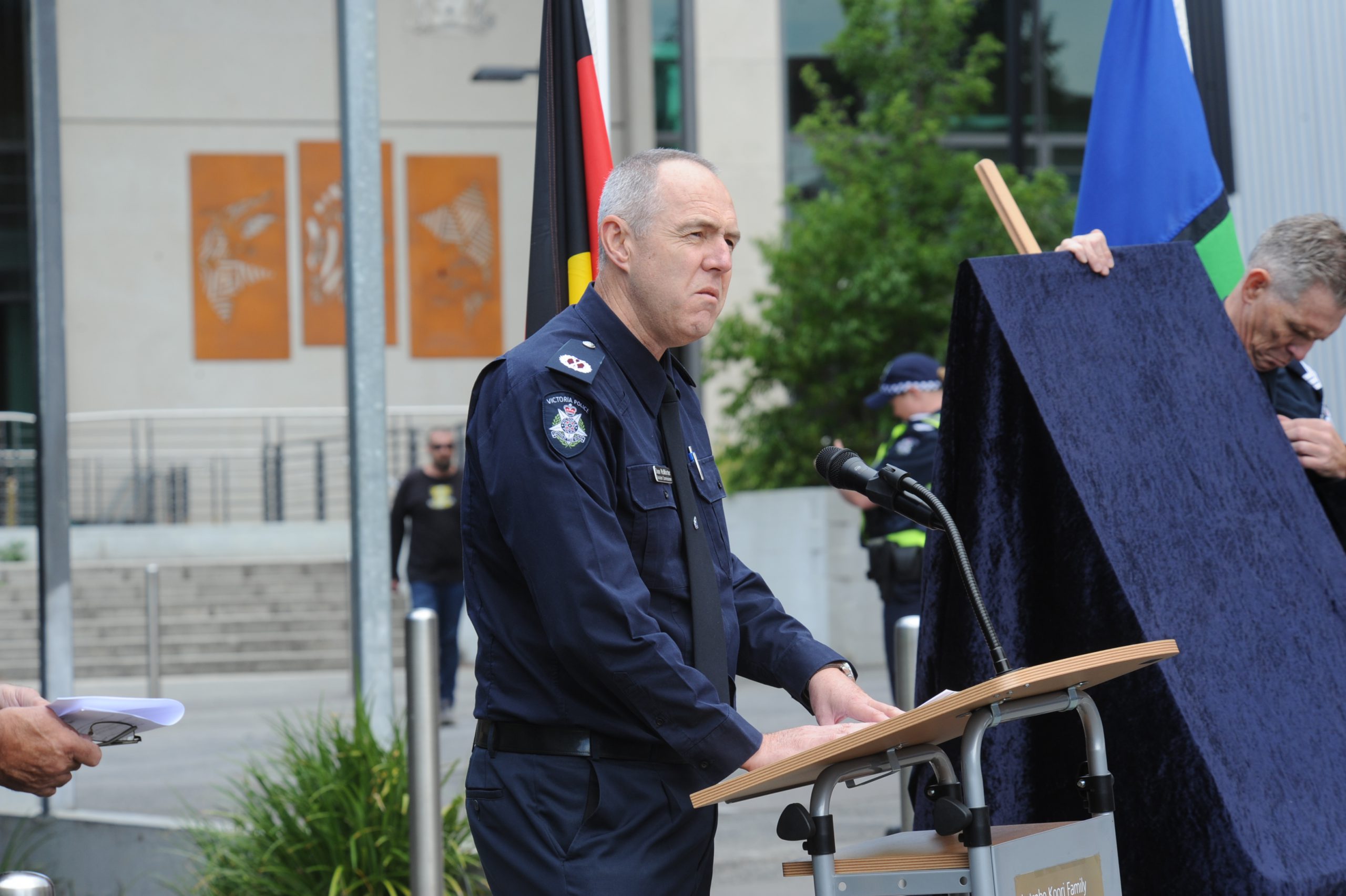 A new set of protocols aimed at addressing and reducing family violence in the local Koori community was welcomed by police following its launch at Morwell yesterday.
The Latrobe Koori Family Violence Police Protocols give police an in-depth insight into the local Indigenous communities and the ways police should respond to perpetrators and victims of family violence.
The protocols are aimed at strengthening police and Koori community connections through an improved understanding of how the community integrates with society.
Victoria Police Aboriginal community liaison officer Laurie Marks, who is based at Morwell Police Station, said one of the major issues the Koori community faced was underreporting of family violence.
"It's not spoken about within [their] community," Mr Marks told The Express.
"So police members now will have that training to understand what happens within community, their families and so on.
"It is prevalent and the fear of having family members and kids taken away from the house by human services because of it is a serious issue."
Assistant Commissioner Dean McWhirter and Acting Inspector Craig Thompson from Family Violence Command in Morwell attended the launch, along with about 150 police, Latrobe City staff, community representatives and passers by.
While the protocols will not change the way police process offenders of family violence, it's hoped they will establish a structure to strengthen understanding and the ways in which the community functions.
It is the 10th set of Koori protocols which have been rolled out across the state, with another set intended to be released at Echuca in Victoria's north later this year.
Mr Marks said the protocols would help improve police understanding of family dynamics within the Koori community.
"You might go to a house where there is 18 or 19 people and that could be uncles and aunties and extended family because of the low-socio economic area," he said.
"So we need to know to identify the immediate family as well as who is an uncle and who is an aunty but we're not talking about mainstream uncles and aunts here.
"People quite often can be referred to as an uncle, like I have on many occasions, or an aunty and have no bloodline connection. It's a sign of respect and police need to be aware of that."
Family Violence Manager for Gippsland Senior Sergeant Howard Jones said the protocols would address shortfalls in members' knowledge of the local culture.
"It's all about us understanding the family structures of the Koori community and it's about structuring the support we offer them," Senior Sergeant Jones said.
"They are offered mainstream support and support that's specific to the Koori community such as refuging, housing and financial assistance and counselling."