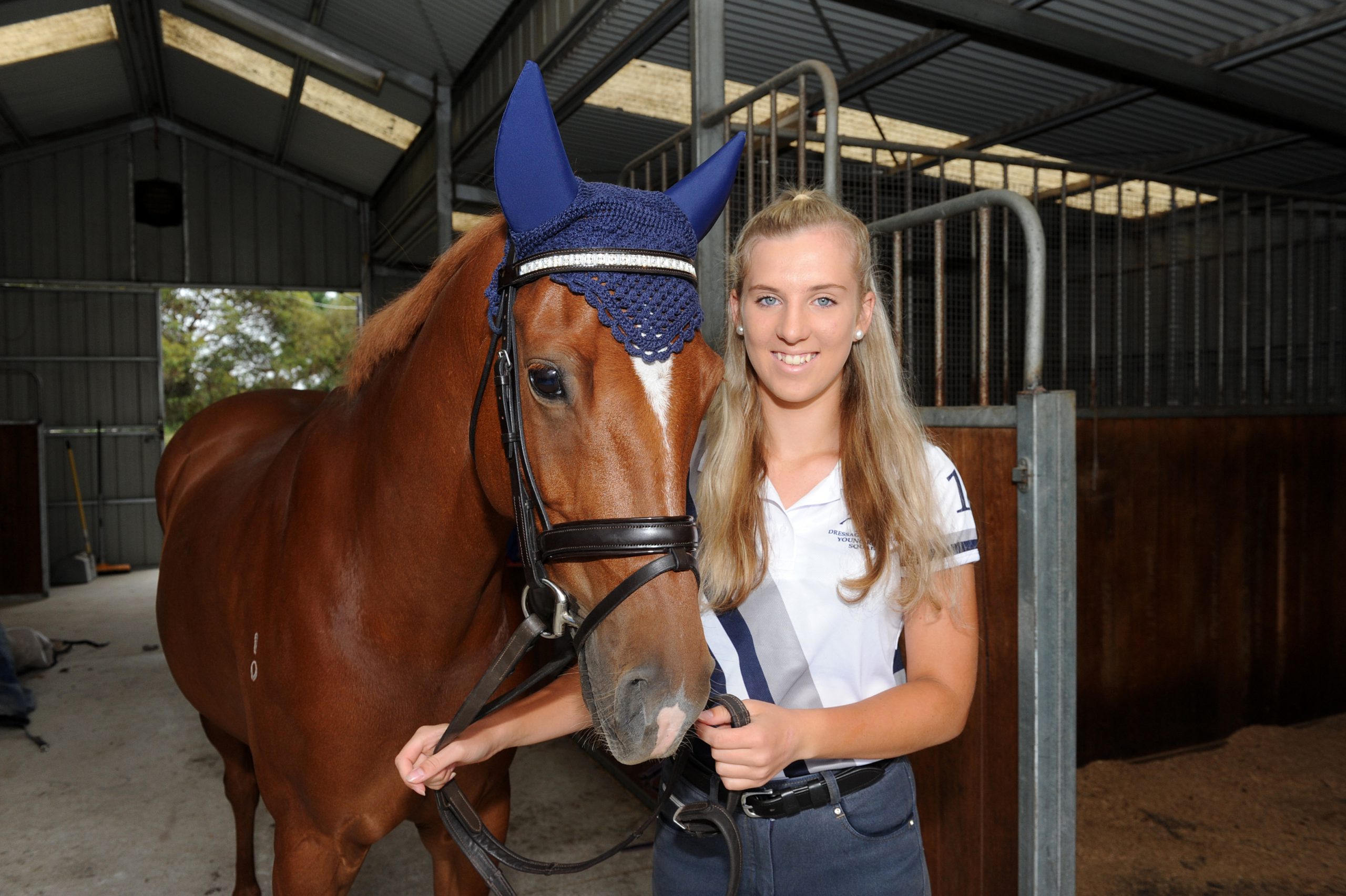 Seven-year-old riding pony Max wasn't purpose-bred for dressage like other horses but the striking steed is bucking the trend with the help of owner Jorja Halsall.
Jorja, 15, has lovingly reared Max for the past four years and recently showed him on the biggest of stages on the dressage circuit.
The pair "fell in love" when Jorja was just 11 and are now mixing it with professionals in the show ring.
Mother Kylie said Jorja had earned her keep through hard work and sheer determination.
"There's a lot of skill involved with dressage and that partnership with the horse is so important, so for Jorja to get to where she is in that amount of time is phenomenal," Kylie said.
"Jorja has had Max for an amount of time where they've just clicked and have a really special bond together.
"For a young rider to do this by herself – nobody else rides him, only her – it's been amazing."
At the top level, dressage ponies are typically of European or Arabian origin, but from his humble beginnings on the Mornington Peninsula, Max is anything but typical.
"A dressage horse needs to be quite strong through the hind end and the back and Max isn't built that way," Kylie said.
"It's taken him longer to build that strength but he's getting better and better with each competition."
The year 10 St Paul's Anglican Grammar School student is part of the Victorian Youth Dressage squad, has ridden Max to a highest score in her section at the Horse Rider's Association of Victoria in Boneo and beaten a field of purpose-bred horses at a meet in South Gippsland recently.
The pair's biggest triumph to date came at October's Australian Dressage Championships on the Mornington Peninsula where they competed against some of the sport's best.
But the Traralgon resident said saddling up with "cheeky" Max and taking on the responsibility as his sole trainer was sometimes "challenging".
"When he's behaving he's really nice to ride and he's just a really comfortable horse," Jorja said.
"He can be really grumpy and cheeky and just decide to not listen sometimes, it just depends what mood he's in."
Not just a one-trick pony, Jorja also juggles commitments to school and elite-level football with the Gippsland Power girls' squad.
With a "re-jig" of her busy schedule on the cards for this year, Jorja said Max would enjoy some downtime until the next Australian Championships in October.
But at just seven Max is "basically a toddler", according to Jorja, who said the best was yet to come for her mate.
"It was a really good experience competing at the Australian Championships against lots of different riders from different abilities," she said.
"It was really just cool to see so many high level horses and see what we could achieve if we keep working."