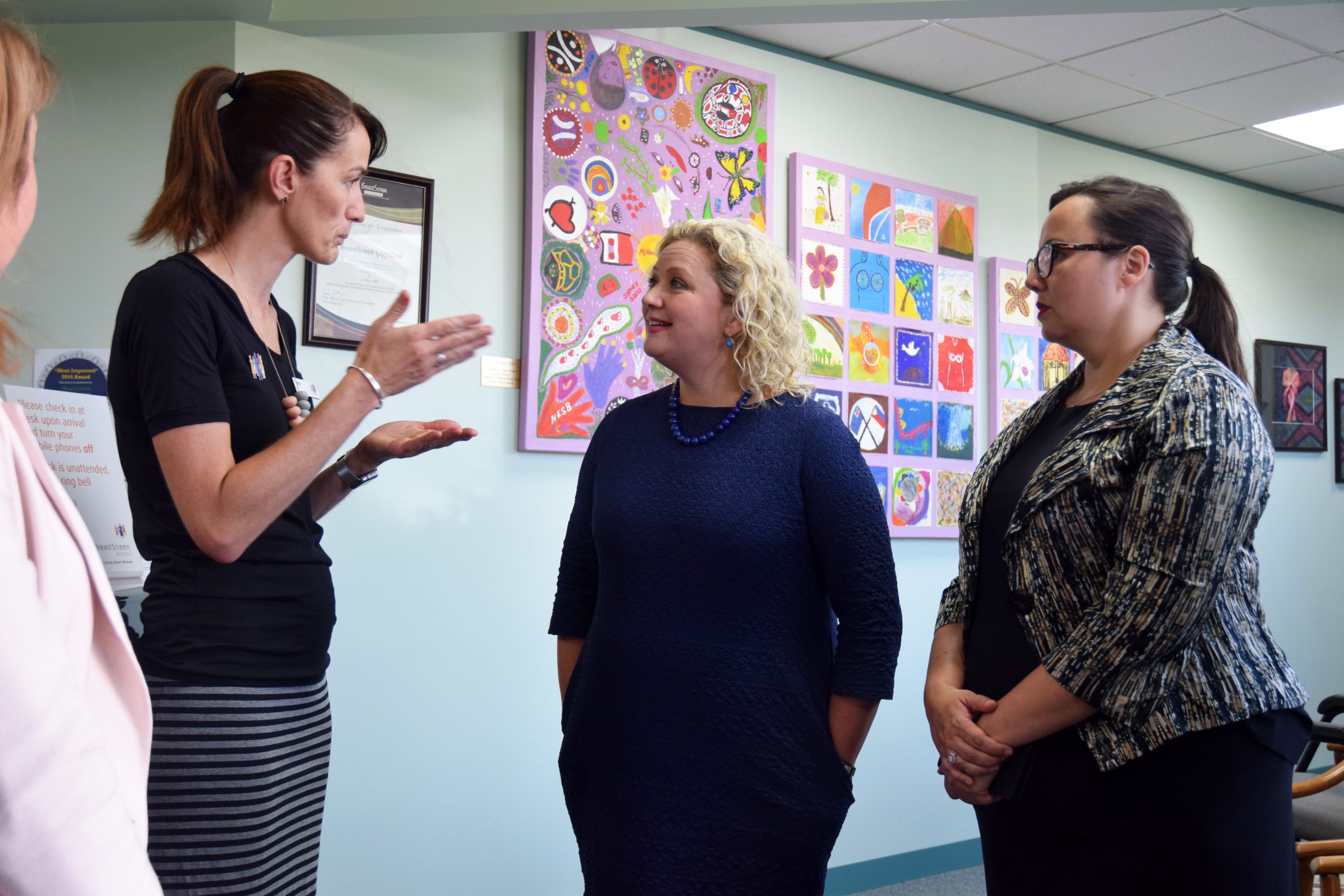 BreastScreen Victoria's fixed Traralgon clinic will be able to increase its opening days and check more women for breast cancer earlier thanks to state government funding.

Health Minister Jill Hennessy visited the clinic on Friday, February 2 to announce the additional 10,000 BreastScreen appointments for Victorian women.
"Breast cancer is best treated if we can detect it early. In fact survivorship rates for breast cancer are as high as 91 per cent if … we get early diagnosis," she said.
"We want to send a message to women; having a mammogram, it might sound a little awkward, but it's essential if we're to get an early diagnosis of breast cancer and save lives."
BreastScreen Victoria's Julie Foat welcomed the $1.35 million funding and said the clinic would reduce waiting lists and could increase its opening days from three to four or five a week.
Ms Foat said the organisation hoped to see at least 70 per cent of women aged between 50 and 74 in for a screen.
"At the moment we're at 56 per cent so it's really important that women take the time. It's 10 minutes, it's free and it's with a woman so we really encourage all women to be proactive and book in today," she said.
"We're targeting women that are healthy so it's about them prioritising a check and coming in for that every two years."
To book a BreastScreen phone 13 20 50 or book online at www.breastscreen.org.au.