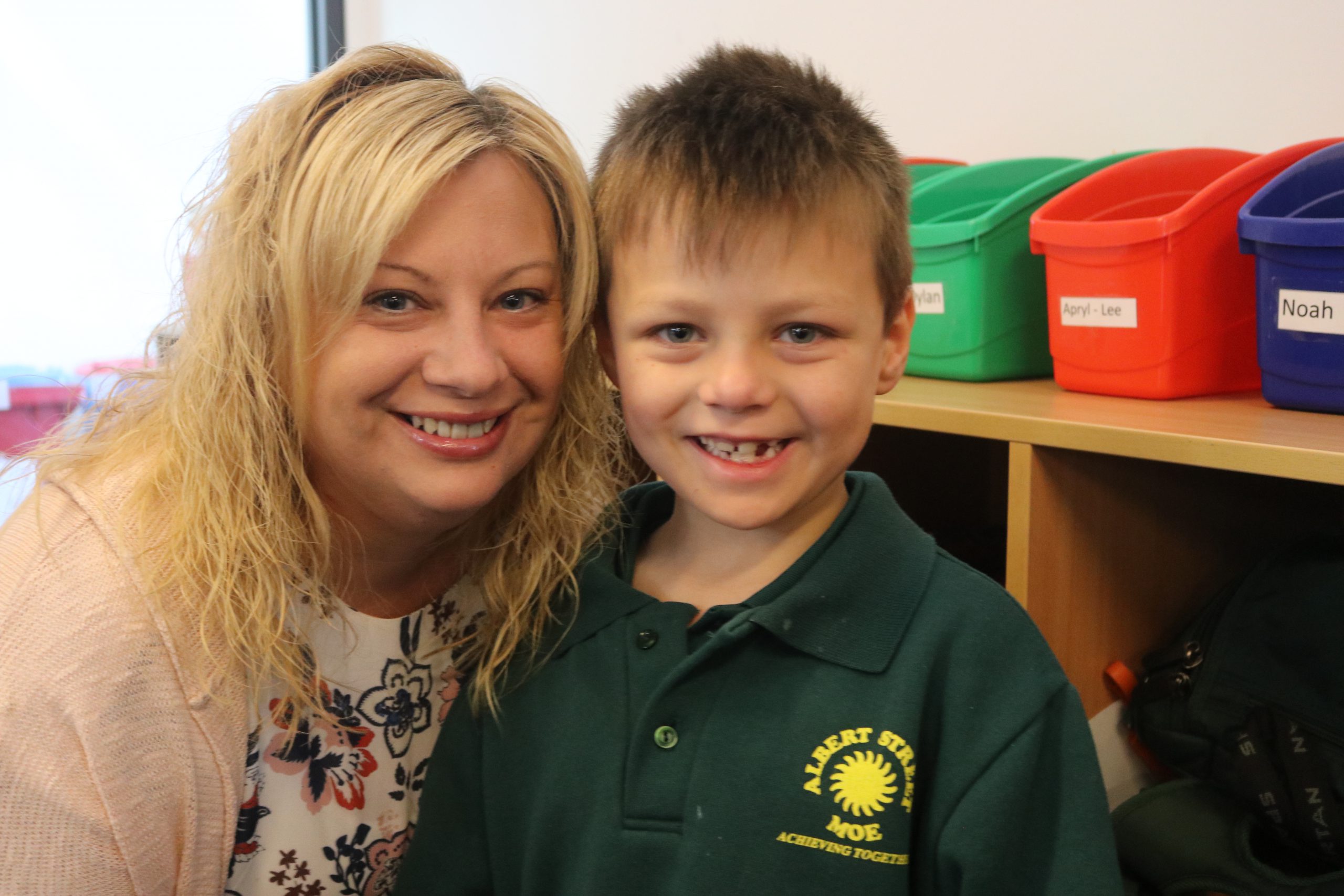 Albert Street Primary School was abuzz with excitement when 27 brand-new preps joined the school community for their first day on Thursday.
New preps across Victoria began their school careers last week, with some beginning last Tuesday, when the big kids started term one.
Albert Street Primary School principal Monique Osborn said this year's prep intake had doubled from last year, meaning the school had to create mixed classes with grade ones to accommodate them all.
"This is great for the school's sustainability. We have many new families in the area and this brings them in," Dr Osborn said.
"We have many new facilities and parents know they are supported here. They are welcome to come in as volunteers."
Mum Amy Hopkinson said her daughter Ruby was excited about starting school and had been worded-up by her older brother in grade two.
"It's hard for me to let her go, but she is a big girl now," Ms Hopkinson said.
The preps spent their first day learning the ropes and getting to know the daily routine, playing games to break the ice, before tackling some of the three Rs.
Prep teacher Kieran Browne said the preps were ready totake on primary school after a kindergarten transition program last year.
He said the mixing the preps with grade ones would let them learn from the older kids.
"I had these grade ones last year, so it's handy to know what their strengths are as they've already spent a year with me," Mr Browne said.