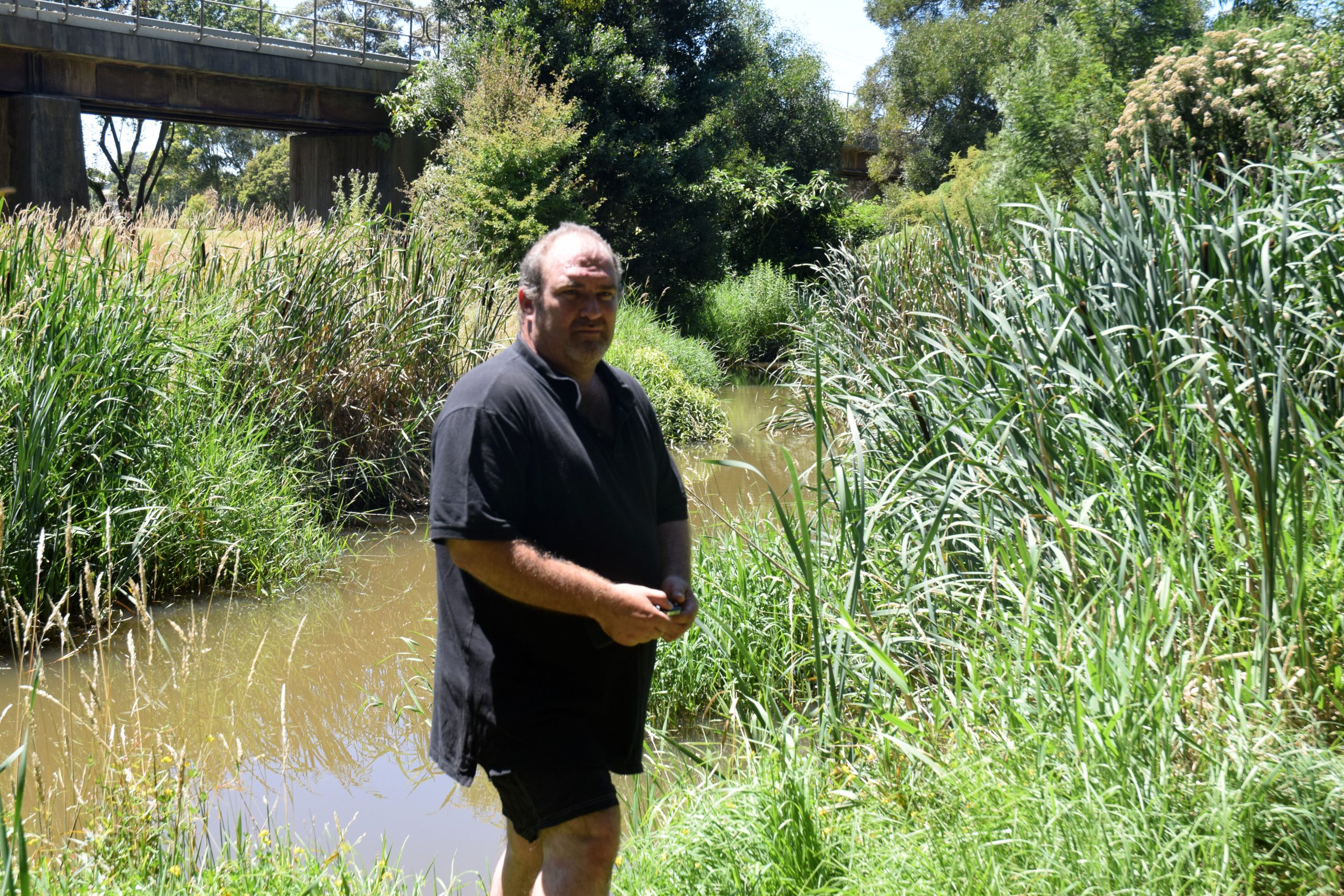 Taking his partner and son for a walk down Narracan Creek recently, Moe resident Steve Johnstone was shocked to see the state of the overgrowth surrounding the creek south of Narracan Drive and the railway bridge.
"We used to come fishing and swimming here as kids, you could put your feet in the creek … but it is not utilised because it is being overrun by blackberries and weeds," he said.
"It has just progressively gotten worse as time goes on."
Mr Johnstone said he would love to be able to take his son down to the area more regularly to fish, but wouldn't do so because he felt it was unsafe.
"I'm not taking my kids through that, not safely. Not when something will come up and bite you," he said.
Mr Johnstone said the area was not utilised as much as it could be because of the overgrowth.
"The grass here is fabulous … [Latrobe City Council] mow the grass," he said.
"If they mowed the edges of the creek … it would be a great spot. This could be used for Moe's benefit.
"Hopefully something gets done … I want to take my kids down here to swim, fish and eat fish and chips, that sort of stuff."
Latrobe City Council chief executive Gary Van Driel said council regularly mowed grass behind the railway bridge on Narracan Drive under an agreement with the property owners and also cleaned and removed rubbish left in the area.
"Mid-last year, Latrobe City Council held a community tree planting day on the eastern bank of the creek between the rail trail bridge and Haigh Street," he said.
"The western bank will be revegetated in 2018 and 2019.
"Gaps have been left so people will still be able to access the water.
"Once the trees grow they will shade out many of the reeds, creating the open water that is common in our native rivers."
Mr Van Driel said areas that encompassed waterways and their banks were the responsibility of the property owner, with authority from the catchment management authority.