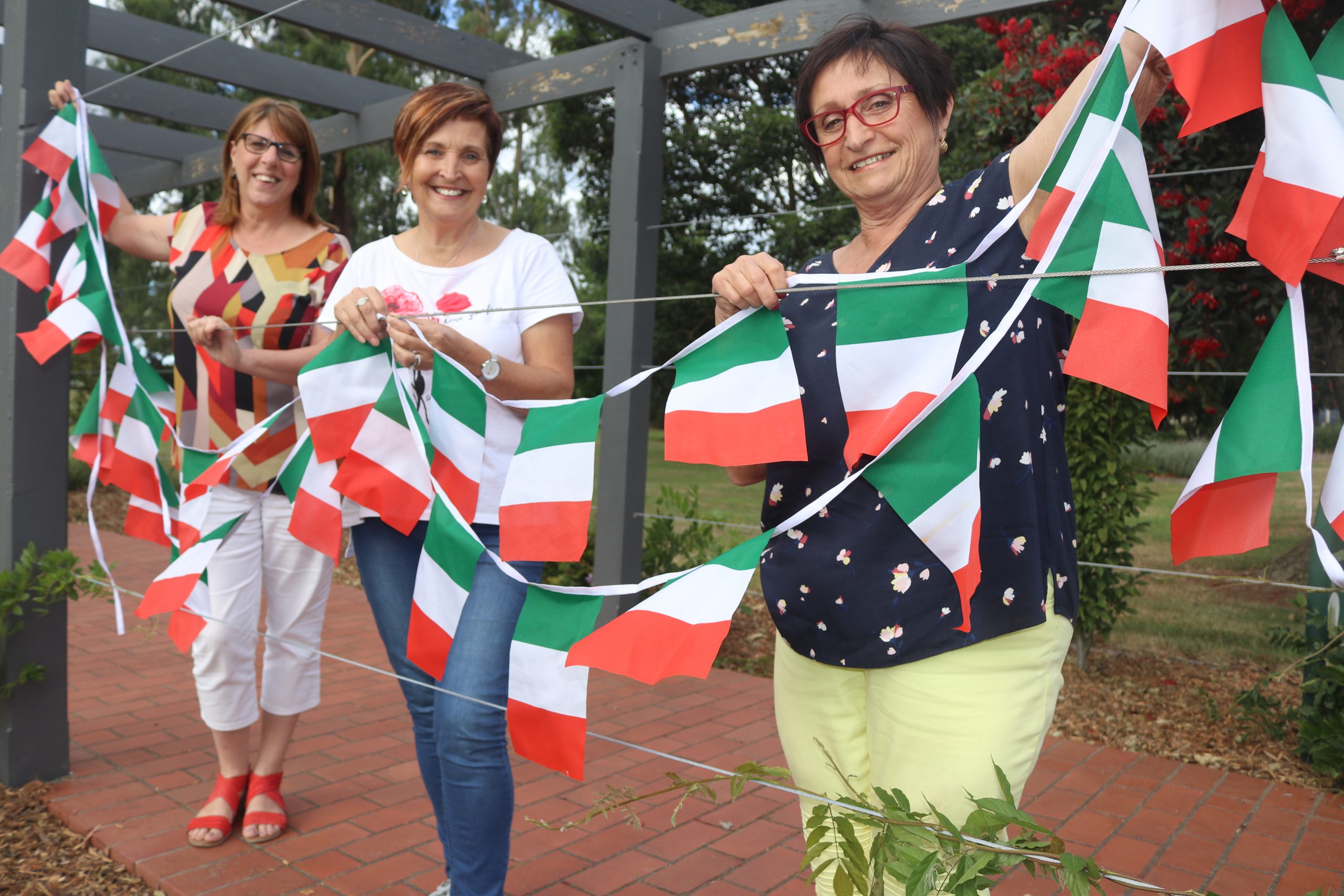 Nonna's secret Italian recipes will be revealed at this year's Italian festival in Mirboo North, with the launch of a cookbook that passes down traditional knowledge.
The Italian Festa is in its third year at Baromi Park and celebrates the contribution the Italian community has made in the region.
Festival organiser Rosie Romano said they had approached around 20 local nonnas to prepare a home style dish that was special to their family.
Ms Romano said many Italian families settled in Mirboo North in the 1950s, coming from Solarino, near Sicily, bringing their vegetable growing expertise and family recipes with them.
The nonnas were photographed while preparing the meals and the recipes were written down to be preserved for the ages.
"Some of these recipes are so special, if we hadn't written them down they would be lost forever," Ms Romano said.
"Some are very simple things they would eat every night, others are for special occasions. Some nonnas grew up at a time when things were scarce and they had to create meals with what they had."
She said many nonnas worked off "a pinch of this and dash of that" and it was challenging trying to transcribe exact measurements for a written recipe.
The cookbook will be launched at the festival, where there will be an exhibition at the town Grainstore.
This year's festival will feature more than 40 food stalls, live cooking demonstrations, a grape- stomping and spaghetti-eating competition, tarantella dancing lessons and live music.
"Mirboo North will be transformed into little Tuscany. This festival will share our heritage and show off the best of Italy – bringing together families across generations," Mr Romano said.
The Mirboo North Italian Festa will be at Baromi Park, Ridgway Street Mirboo North, on February 11 from 10.30am.