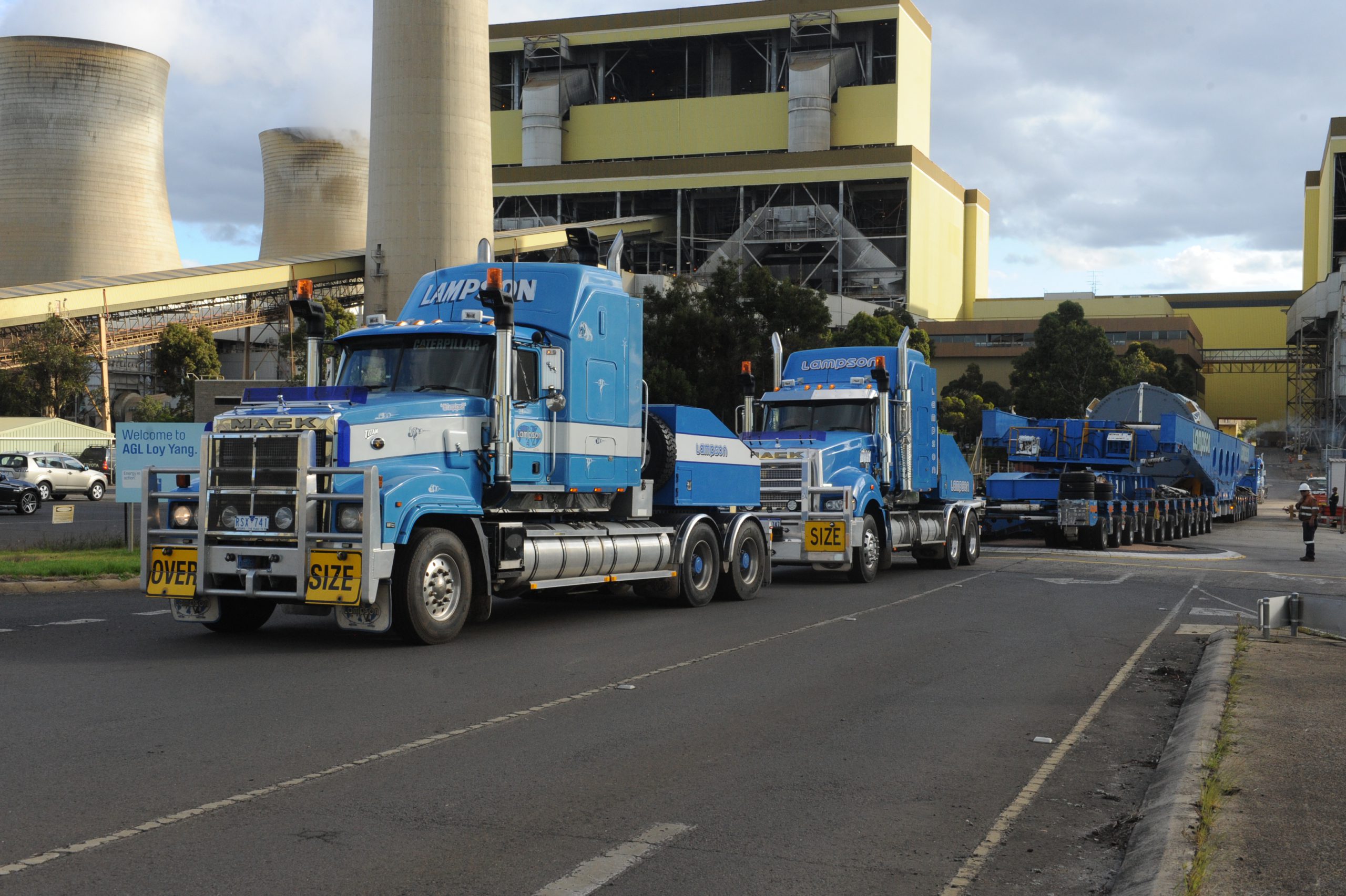 A generator weighing about 700 tonnes drew crowds from across the Latrobe Valley when it left AGL Loy Yang on Thursday night bound for Germany.
The 108-metre long load attracted so much attention that VicRoads organised viewing points for spectators to view the massive load making its way into Melbourne on Friday night.
The 255-tonne generator is being shipped back to its original manufacturer, Siemens, in Germany for refurbishment after it was installed in the station's first unit late last year before it suffered an electrical fault.
Six prime movers were required to haul the massive load out of Loy Yang and along Firmins Lane before it entered the freeway at Hernes Oak on Thursday night.
AGL Loy Yang general manager Steve Rieniets said the move and repair of the generator would not impact operations. A spare generator would be used until the return of the repaired generator this year.
Hundreds of people lined freeway overpasses, roadsides, and through the towns of Trafalgar and Yarragon to catch a glimpse of the giant load before it reached Officer on Friday morning.
The company said the generator was being shipped overseas – from the Port of Melbourne – due to the work requiring specialist knowledge and experience.
The Express posted a video of the super load, which is longer than an Airbus A380, moving through Trafalgar about 10.30pm on Thursday.
David Illingworth said "I saw it this morning on my way to work it is huge".