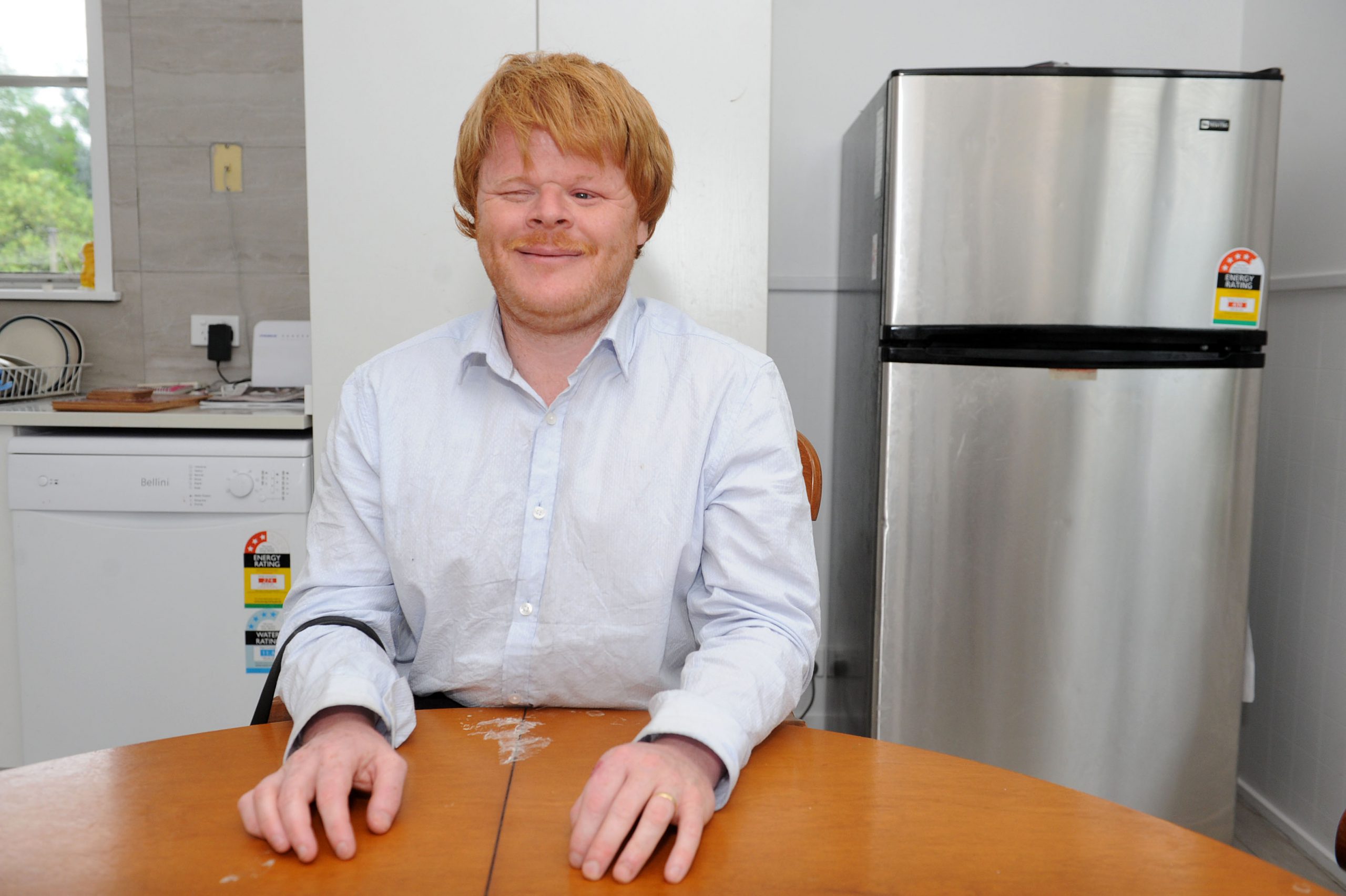 Traralgon resident Phillip Chalker is passionate about ensuring disabled people in the community are not left feeling isolated.
This is why Mr Chalker is relaunching the Gippsland All Abilities Social Group to hold a range of inclusive social events for people in the region living with disabilities.
"I don't like people hiding in their own community," Mr Chalker said.
"You see disabled people in their own little groups doing activities, but it is good to bring them out into the community to mingle with others."
Mr Chalker held a social dinner as the Gippsland All Abilities Social Group a number of years ago, however, he hopes to make the events more regular with the rollout of the National Disability Insurance Scheme in Gippsland.
"The first activity was everyone rocked up at Turfside in Moe. It was just a dinner, a meal, and the disabled people [who attended] really enjoyed themselves," he said.
"They told me they enjoyed conversations around the table, whether it was football [or] talking about trains, they just involved themselves [in conversation].
"I don't like to see people isolated or lonely, they might not have any family and just want to chat and all that kind of stuff, and it is a friendly group."
Mr Chalker said he was exploring grants that might be available to the group to get a bus so the group could do new activities.
"Further down the track I'm looking at getting some support to get a grant to get a mini bus and go out to places, like the zoo," he said.
"If any organisations want to fund it or work with me towards getting it happening, that would be fine."
Mr Chalker said volunteers would be welcome to come along to a dinner or event.
"We're not only targeting people with disabilities, it is also a great way to bring disability and mainstream people together too," he said.
"If people would like to be a volunteer in a way of assisting, me being blind … they might read the menus out to the clients or someone might need assistance to pour a drink. A volunteer could come along and do that."
The Gippsland All Abilities Social Group will share a meal at the Traralgon Bowls Club on Friday, February 23.
Cost is at attendee's own expense and a gold coin donation. The meal will be at either noon or 6pm, depending on the preferences of attendees, and carer or support workers are welcome to join.
For more information, phone Mr Chalker on 0400 603 367, email
all.abilities.social.groupgmail.com or visit www.gippslandallabilitiessocialgroupblog.wordpress.com.