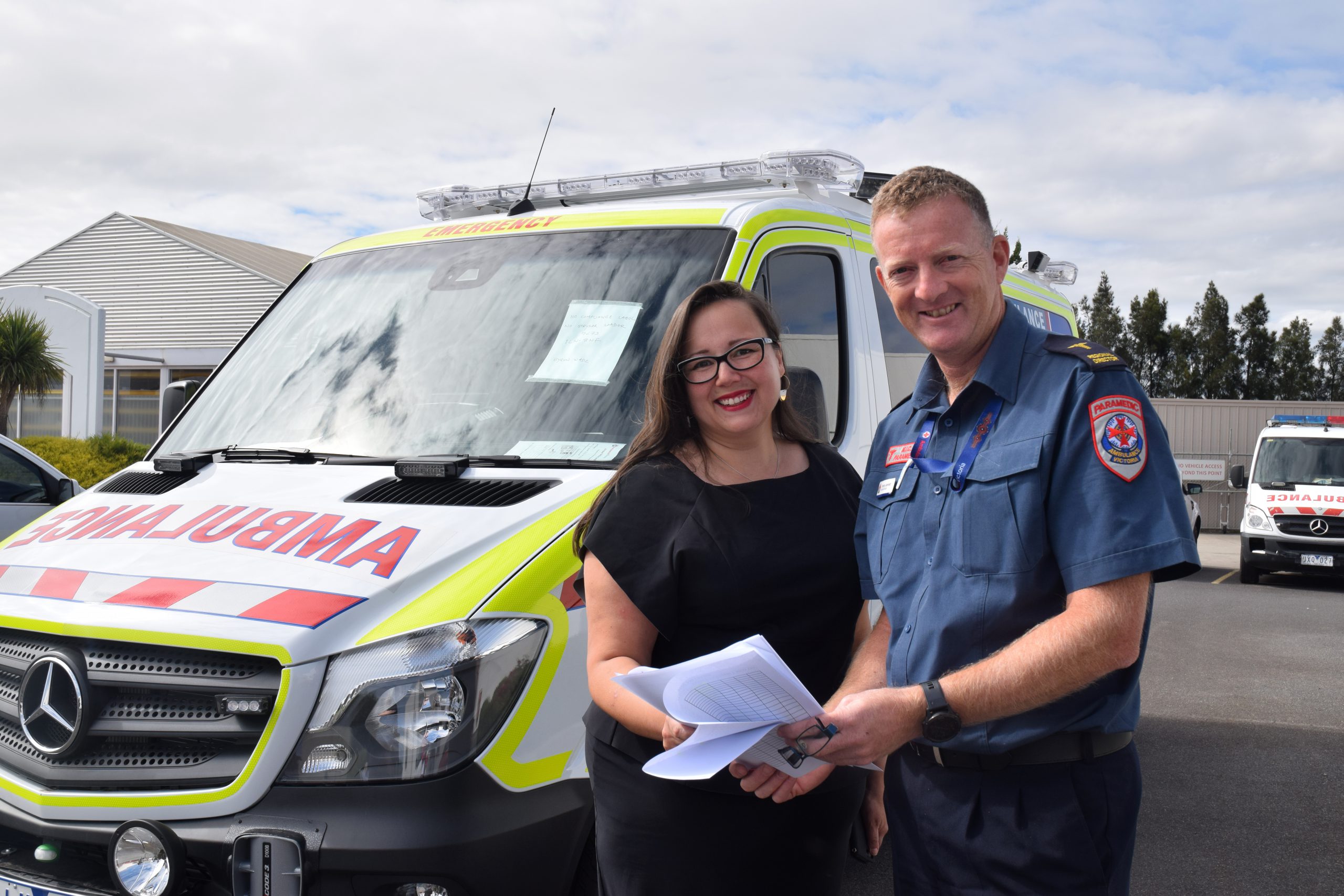 The average response time for an ambulance to reach the scene of a Code One emergency in the Latrobe Valley has improved by about two minutes since last year.
Member for Eastern Victoria Harriet Shing announced the state-wide ambulance response time improvements in Morwell on Thursday, revealing in Latrobe that 79.3 per cent of ambulances now arrive within 15 minutes for Code One emergencies.

The response time is up from 68.9 per cent compared to a year earlier, with a current average response time of 11.34 seconds – down from 13.43 last year.
"We have worked really, really hard to provide better resources for our hardworking paramedics and better ways to manage patient care and response and we are seeing that reflected in the response times across Gippsland," Ms Shing said.
"Here in the Latrobe Valley, as we see populations grow and as we see patient numbers grow, the number of presentations to emergency and the number of Code One incidences is increasing exponentially as well.
"To see that we are also getting that quality of care and response and we are improving our benchmark times across the board is a fantastic sign that our paramedics here, who work so hard every day, have the specialist care, the skills, the training and the resources behind them to really have the public confidence.
"These strong results from our hospitals and ambulance service are more than just numbers, they represent more lives saved and people getting the care they need faster."
Ambulance Victoria Gippsland regional director Simon Jemmet was pleased with the response times.
"We're getting to more patients more quickly," he said.
"We have had a noticeable increase in demand … and at the same time we are getting to [patients] more quickly.
"[It's because of] an increase in resources … and our critical response plan that we have put in place in the last 12 months, which is getting the right patient to the right resource, which is not always an ambulance.
"It might be the GP, it might be the pharmacist … but it is freeing up our paramedics to get to the most critical patients."