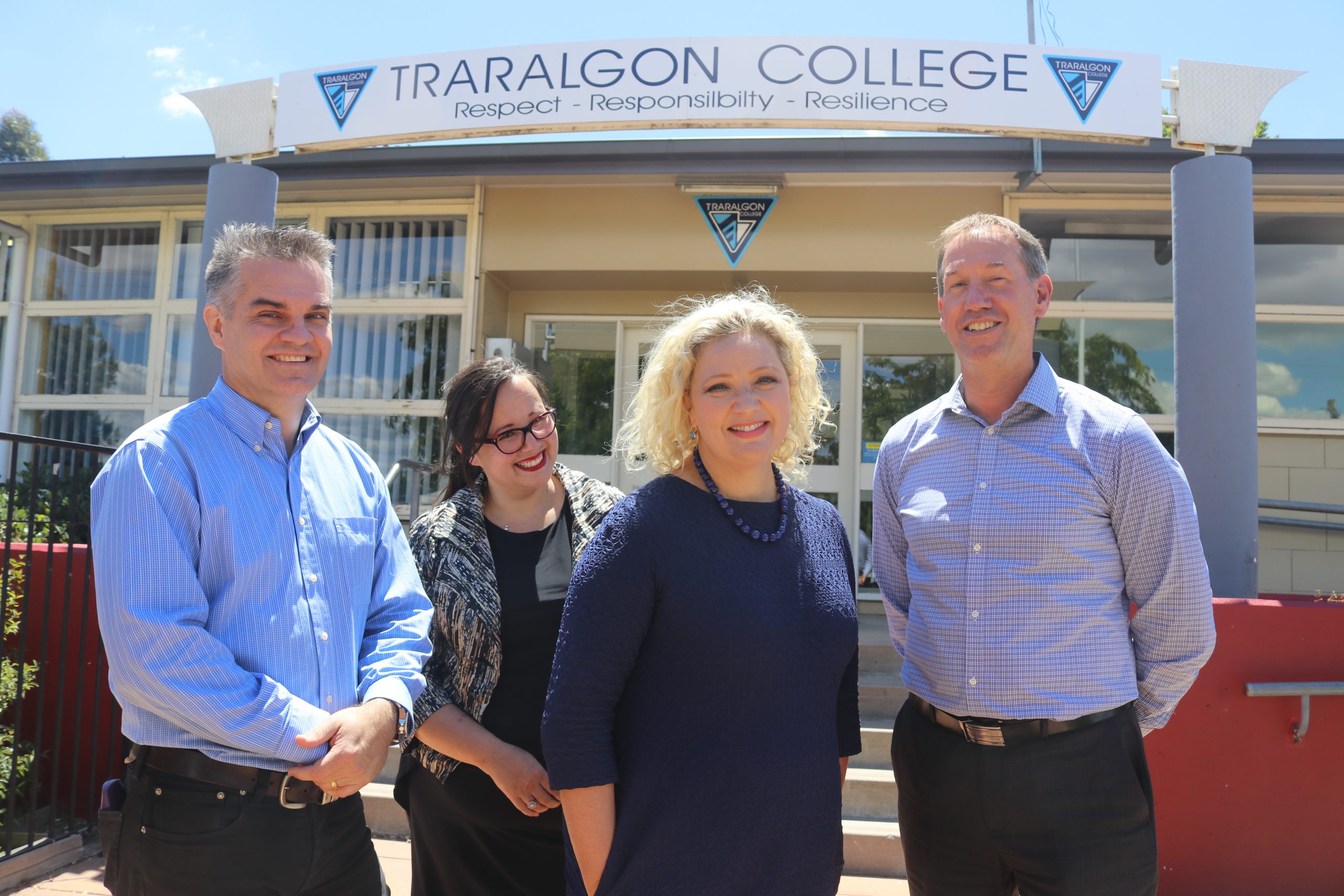 Victorian Year 10 students will get free vaccinations against the deadly meningococcal virus, as part of a $1.5 million program being rolled out across all secondary schools by the state government.
Health minister Jill Hennessy was at Traralgon College on Friday, flanked by member for Eastern Victoria Harriet Shing, and Labor's Morwell candidate Mark Richards.
The program is being extended into its second year, and covers vaccines for the meningococcal A, C, W and Y strains for teenagers until December 31.
Young people who are not at school, but the same age as a year 10 student, can get the free jab at their local GP.
Meningococcal is a rare but serious infection when bacteria from the nose and throat invades the body.
Teenagers are in an at risk group for spreading the disease through close contact, such as kissing or sharing drink bottles.
Outbreaks are increasing across Australia and last year, 28 people died from the disease, with 382 cases reported nationally. There were 11 deaths and 252 cases in 2016.
Ms Hennessy said rolling out the vaccine would stop preventable deaths.
"These are preventable tragedies. Vaccination is the success story of public health. We are sending messages to parents and consent forms will be sent home," she said.
"We saw a successful uptake last year. This year, we have a new set of year 10s across the state who are not vaccinated."
The minister's visit followed a federal government announcement that the four-strain meningococcal vaccine would be added to the National Immunisation Program for infants, in the second half of this year.
In March, the Pharmaceutical Benefits Advisory Committee will consider listing the vaccine for adolescents.
Ms Hennessy said that although babies had access to the free vaccine, the federal government should make it available to teenagers who were at an increased risk.
Traralgon College principal David Mowbray said the school's 184 year 10s were scheduled for the free jab next term.
"This is a good strategy for health services to provide. We can easily get an outbreak," Mr Mowbray said.