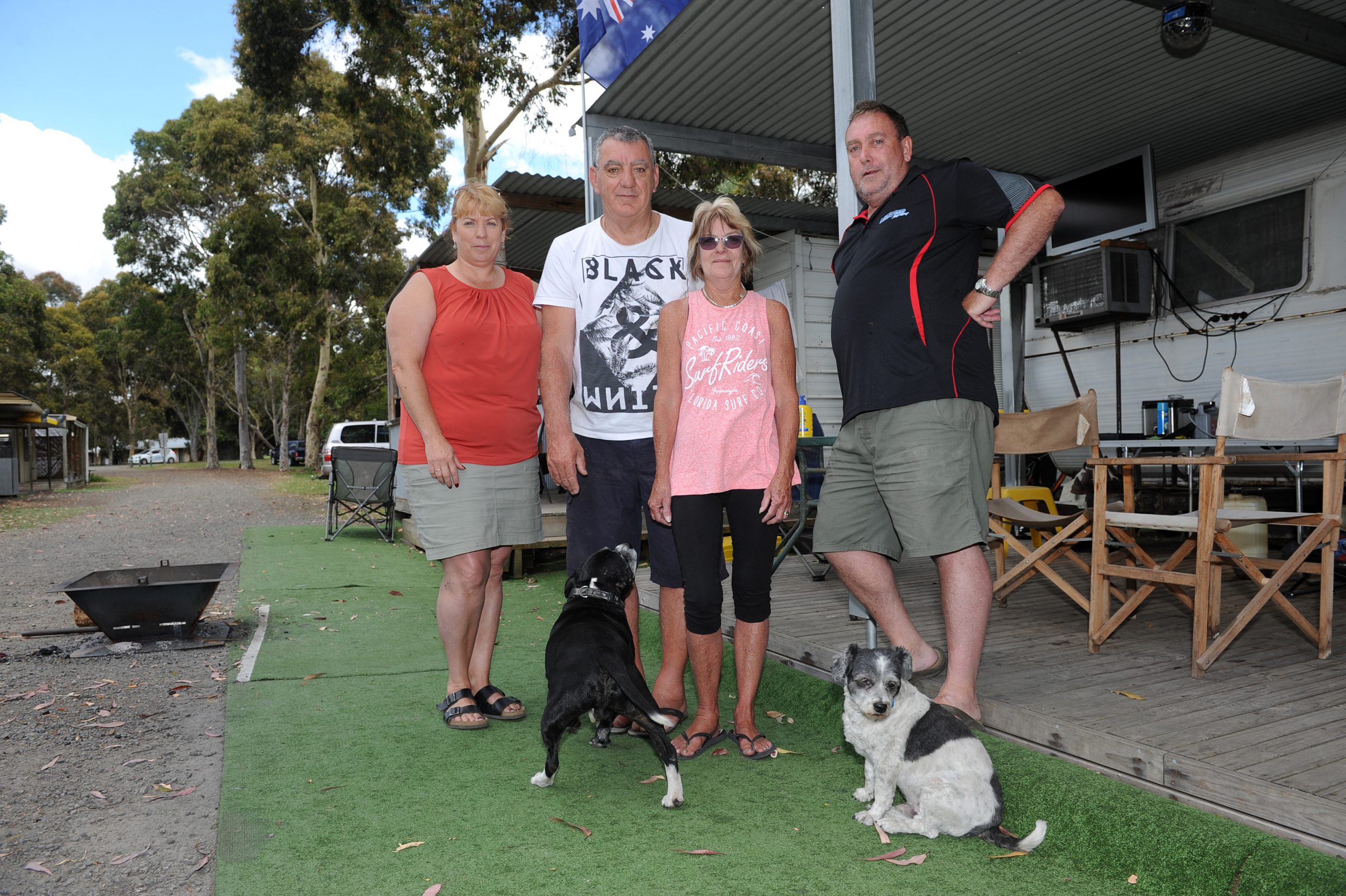 Latrobe City Council will investigate options to keep Hazelwood Pondage Caravan Park open to permanent site holders.
In December last year council announced the park would be converted into a short-stay and day trip facility. Council said was because it was unable to negotiate a five-year lease with the park land owners and deemed additional investment into the site as an "ineffective use of ratepayer funds".
This sparked a community petition spearheaded by the Yinnar & District Community Association which, according to Latrobe City, gained 537 physical signatories, with an additional 298 online signatories.
Two weeks ago, Latrobe City Council held a meeting attended by 60 community members and permanent site holders, many of them expressing concerns about the change and the affects it would have on the local economy.
The petition was tabled at a council meeting earlier this week and councillors requested a report into the petition to be tabled at next month's council meeting.
A number of permanent site holders addressed the council meeting and spoke about the importance of the caravan park in drawing tourists to the region with some of them suggesting ways to raise funds or reduce costs for council to keep the facility open for permanent site holders.
Speaking to council, permanent site holder Geoff Le Plastrier suggested a number of fundraisers and events that could revive the caravan park and increase tourism to the region.
"I have some fundraising ideas that may be able to assist or benefit the local community, but [could also help] council to reduce the cost of running the park," he said.
"Car shows and shines, community family days, rafting days, boating regattas…. I've spoken to a few people from the football club and the former president of the triathlon club… they would love to be apart of what [we're] trying to achieve.
Cr Brad Law told the meeting the park was the "most visited tourism point in Latrobe City".
"We must be looking at keeping it for as long as possible," he said.
"It must be undertaken that we do this review to maximise benefits for everyone here to keep this great tourist attraction open."
Council officers will prepare a report regarding the petition which will be presented at the next ordinary council meeting in March.