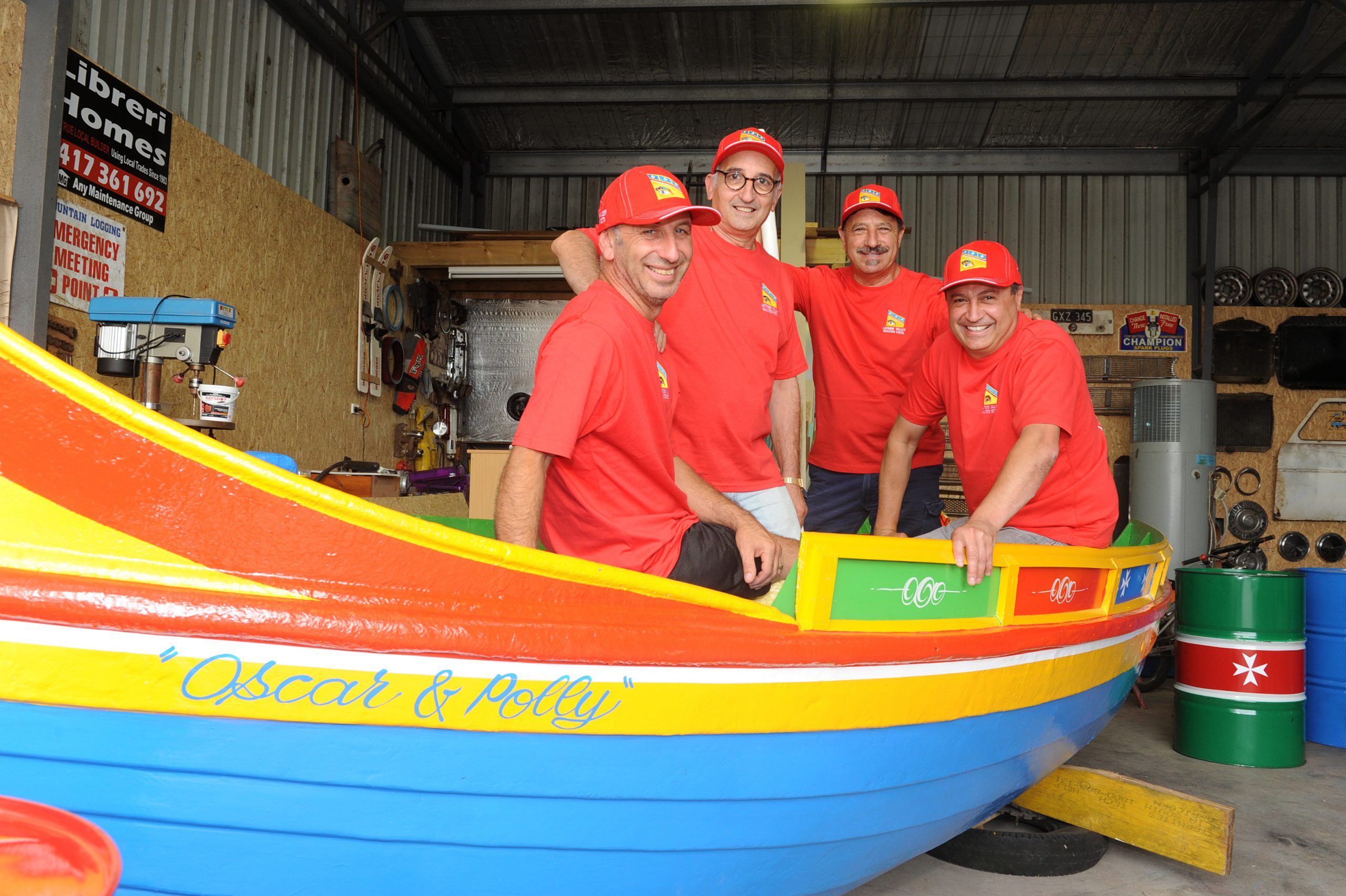 Bigger and better than ever, the Latrobe Valley Maltese Festa is expected to attracted thousands of people from near and far for a taste of Maltese culture.
Festa committee member Mario Sammut said the festa would be held in Morwell on February 17 with a replica of a traditional Maltese fishing boat, known as a luzzu as the centrepiece of the event.
"[It was] very ably refurbished and painted by Thomas Libreri and other committee members," Mr Sammut said.
"Thomas also built two traditional Maltese carts which will be an attraction when pushed around by ladies dressed in Maltese costumes, selling sweets and drinks.
"The luzzu will displayed on the grounds near Kernot Hall and everyone can take photos."
The boat will have an eye symbol painted on it, which is also featured in the festa flyer, which has historical significance going back to Phoenician times, representing good luck at sea.
Amongst other attractions at the festa will be a bar area outside and a 200-seat restaurant inside Kernot Hall serving up traditional Maltese dishes.
There will also be a unique exhibition of Maltese bizzilla, or lace-making, replicas of Maltese buildings and churches dating back to the 16th century.
Other features of the festa will include Maltese music and entertainment, a traditional 20-piece marching band, an animal farm, face-painting, a gelati van, coffee vans, a jumping castle and lots more.
The Victorian consul general of Malta will be in Morwell for the weekend to officially open the festa and be part of the celebrations, also commemorating the 30th anniversary of the opening of the Maltese Community Centre in the Latrobe Valley.
The Latrobe Valley Maltese Festa will be held from 10am-4pm at Kernot Hall Morwell on Saturday, February 17.
There will also be a men's and women's soccer game of Maltese players versus players of other nationalities at Ronald Reserve after the festa
The women's game will start at 4.30pm and the men's will kick off at 6.30pm.