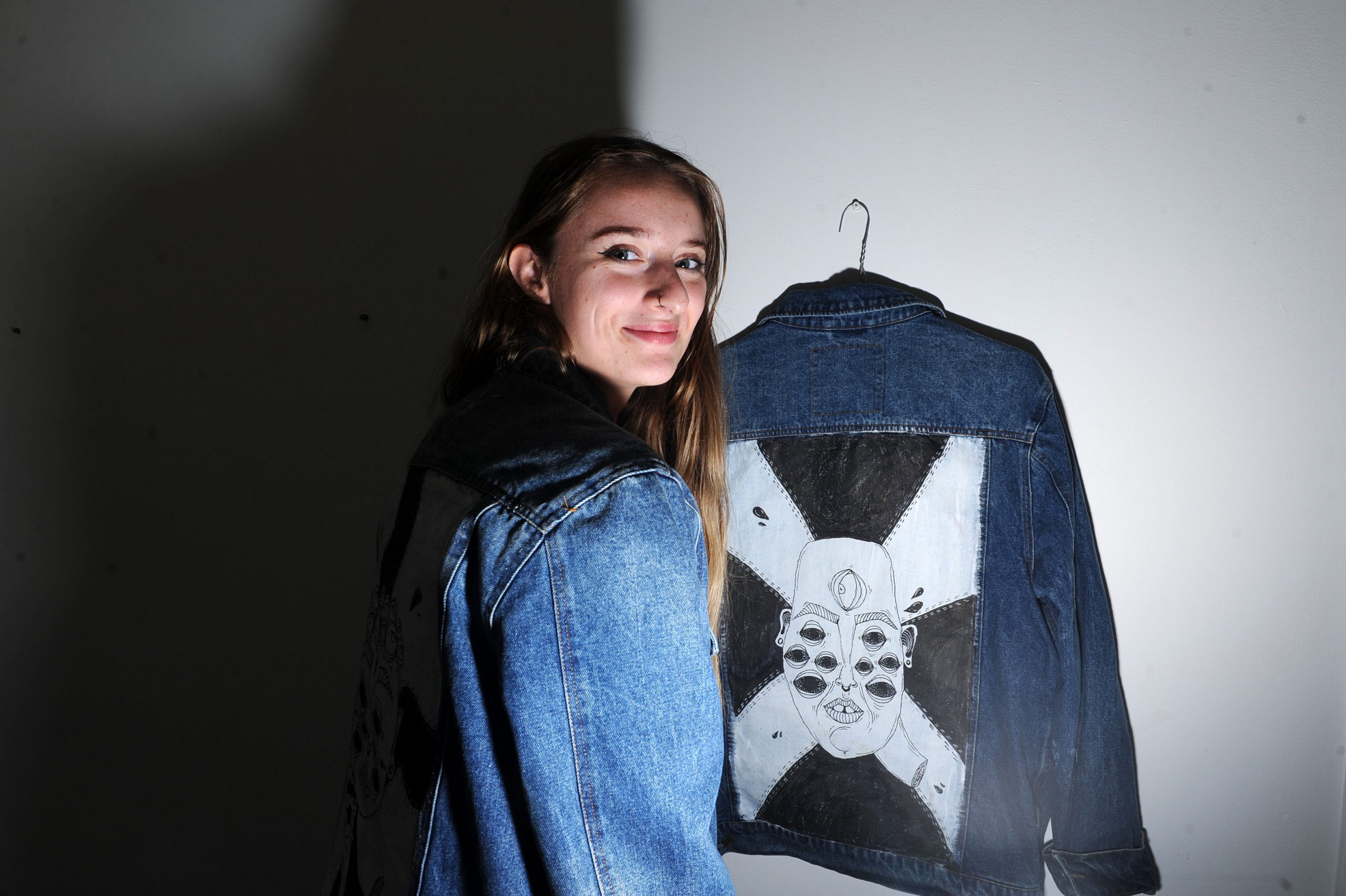 Surrealism and sustainability are themes that will feature in Latrobe Valley local Grace Ware's first solo exhibition, to be held at the VRI in February.
"The exhibition is called Gallinaufry, which is a French word meaning a confused jumble of things, so I guess that kind of describes my work over the past years," she said.
With her exhibition featuring artworks made with recycled material and denim jackets, Ms Ware said she had been experimenting with new mediums.
"Originally I worked a lot with canvas. I still do, but I've got into textile work," she said.
"I use fabric paint and paint pens. I recently started doing that this year. It made my work a bit different, displaying work in a different medium."
Ms Ware said her father had encouraged her to experiment artistically when she was growing up, which had led to her love of art.
"A lot of my work is inspired by the surrealist movement, Frida Kahlo, Salvador Dali… those types of artists," she said.
"I guess I do draw a lot from personal experience as well, as most of [the pieces] are recycled, old denim jackets.
"I've pulled apart jackets and jeans and made my own canvas mediums.
"I try to be as resourceful and ecofriendly as possible and I try and reuse all the denim I use."
Ms Ware's exhibition includes about 13 pieces of varying sizes, including art on clothing and larger scale canvas works.
"I usually use white paint pen on the denim, or I use stencils to paint whatever I'm doing," she said.
"I usually wear the jackets, but it is hard to find jeans that fit properly and look cool.
"A lot of people ask where I get them from. I've had a few people get me to make some for them which is pretty cool."
The exhibition began on Thursday and will feature there for three weeks.