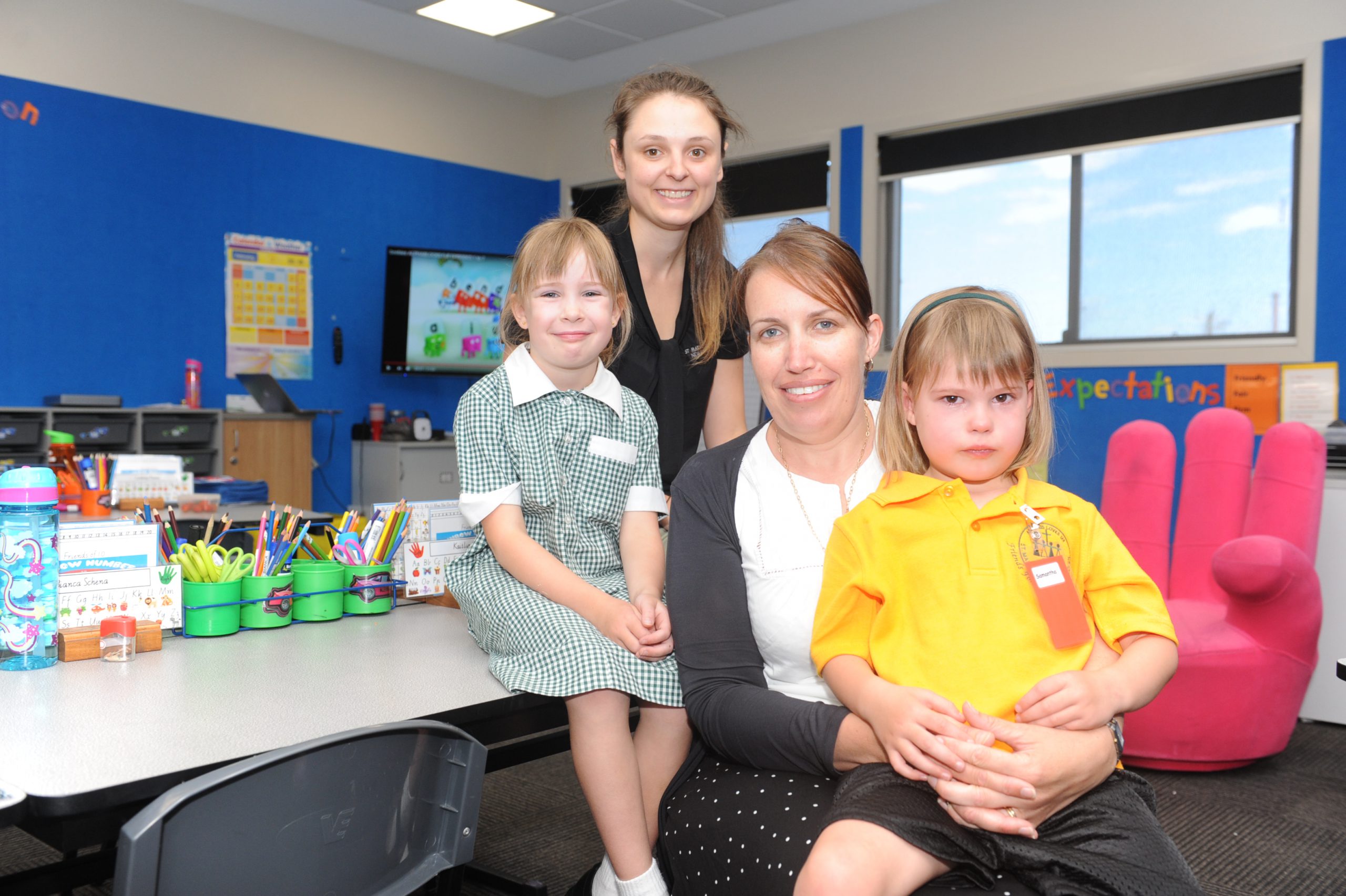 When 23-year-old new teacher Chloe Haesler stepped into the gates of St Mary's Primary School in Newborough last year, she couldn't help but notice some familiar faces.

Two of them were her former teacher's from primary school in Morwell.
Catherine Griffiths was on her first year of teaching prep when Miss Haesler was her student 20 years ago.
"It's hard to believe really that I had her that long ago," Mrs Griffiths told The Express.
"I don't feel that old but it's been 20 years since I started."
As a new teacher in the school last year, Miss Haesler taught Mrs Griffiths' daughter, Natalie, in her foundation year.
This year she's teaching Samantha, also a daughter of Mrs Griffiths.
Miss Haesler said she had always wanted to become a teacher growing up and would often use her teddy bears as her students during playtime.
"I loved my teachers as a kid and I thought that's what I want to be. They're definitely an inspiration," she said.
Mrs Griffiths said she was surprised that Miss Haesler took teaching as a career path as she remembered her to be very shy as a young girl.
"I can still see some of the younger Chloe there but she has certainly developed this year as well, she's done a very good job," she said.
"It's nice to know that she's taken this great career. this vocation of teaching. and in a Catholic school as well."
For her part Miss Haesler said she found it "a bit strange" to call her former teachers, now her colleagues, by their first names.
Ms Haesler recognises that it can be a bit of a pressure to teach the children of her former teachers but appreciates that she gets some advice from them.
"Sometimes it feels that there's a lot of pressure like 'oh I better make sure that I give them a good education'. You want the best for all kids so it doesn't matter if they're a teacher's child or someone you don't know," she said.
Mrs Griffiths said her kids loved Miss Haesler and advised her to keep on building relationships with all her students and "have confidence in yourself".