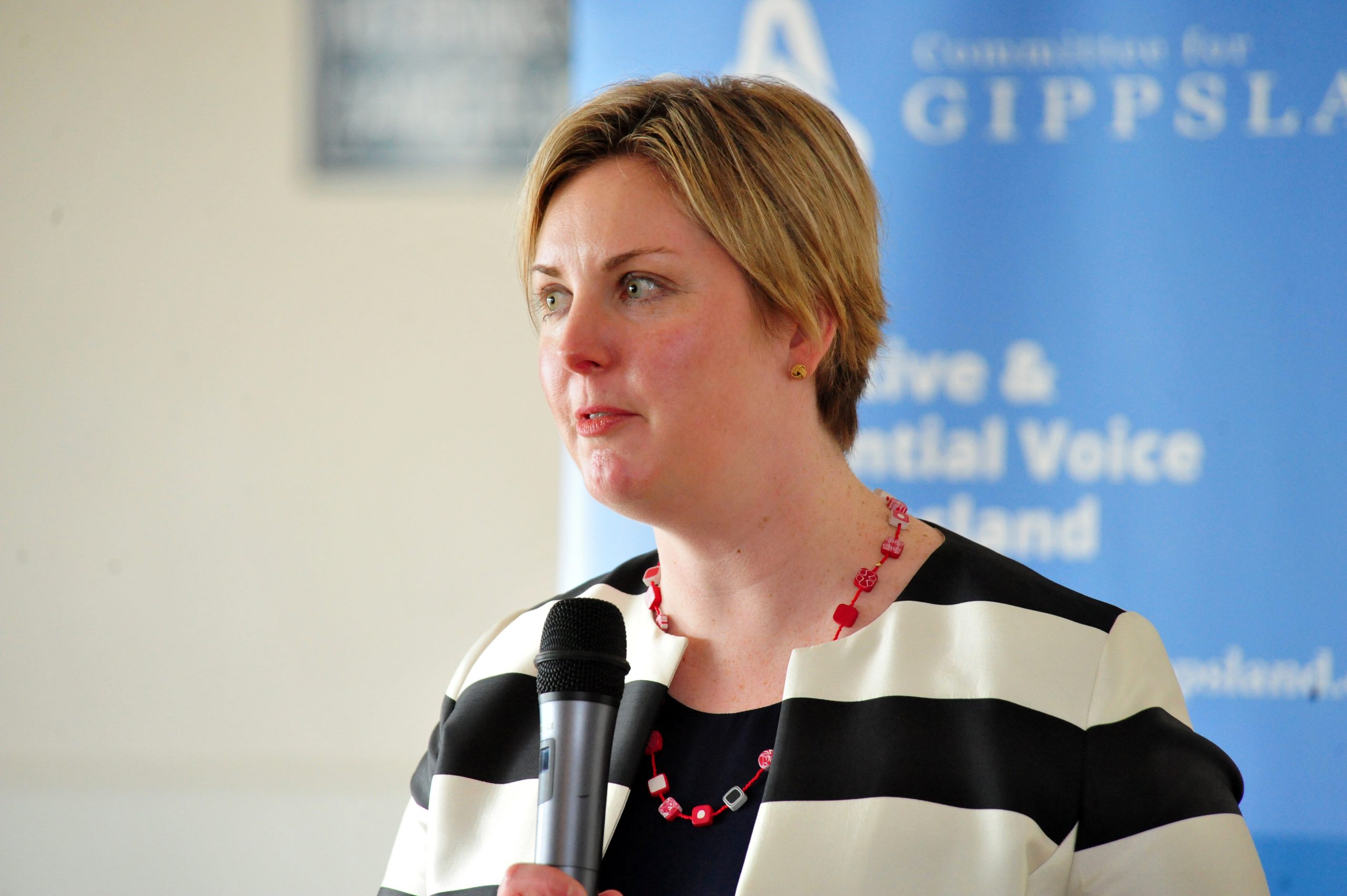 Outgoing Committee for Gippsland chief executive Mary Aldred said she was pleased to be leaving the organisation with a growing member base and in a strong financial position.
Ms Aldred announced her resignation on Friday and will step down on March 22 to become chief executive of the Franchise Council of Australia.
The committee's board will engage an executive recruitment firm to find her replacement.
Committee for Gippsland policy and membership manager Tony Cantwell will act as chief executive once Ms Aldred steps down until a replacement is confirmed.
Ms Aldred was hired as the committee's foundation chief executive in 2011 at a time when it had 11 members.
"Today we've got just under 100 members that employ 10,000 people in the region," she said.
"We've been able to develop from those days into an organisation that is respected by both sides of government [and] is genuinely responsive and reflective of the community."
The committee draws its membership from diverse industries such as food and agriculture, power and electricity, communications and real estate.
Other organisations such as Federation Training, Quantum Support Services, Gippsland Employment Skills Training and West Gippsland Healthcare Group are also members.
Ms Aldred said the committee had helped provide a united voice for the region.
"When I started in the role there was a bit of a gap in the way that different organisations worked together," she said.
"Being able to bring [Regional Development Australia], local government, [and the] Committee for Gippsland together through the One Gippsland banner is great because we've been able to achieve so much more working in concert than as working as silos."
She cited road safety and efficiency measures, such as the organisation's push for the Traralgon freeway bypass, as one of the key achievements of her tenure.
But Ms Aldred said more private sector investment was needed for the region.
"I think from a broad investment perspective … securing more private sector investment into the Latrobe Valley [is needed] because that's where you get the long-term sustainable jobs that pay for themselves," she said.
Committee for Gippsland chairman Harry Rijs paid tribute to Ms Aldred's contribution in a statement.
"Mary has made a tremendous contribution to the Gippsland region in her capacity as CEO of the Committee for Gippsland over nearly seven years," Mr Rijs said.
"Mary leaves the Committee for Gippsland in a strong position, with growing membership, millions of dollars having been secured for the region through advocacy efforts, collaborative partnerships with our stakeholders and a healthy and a secure financial position."