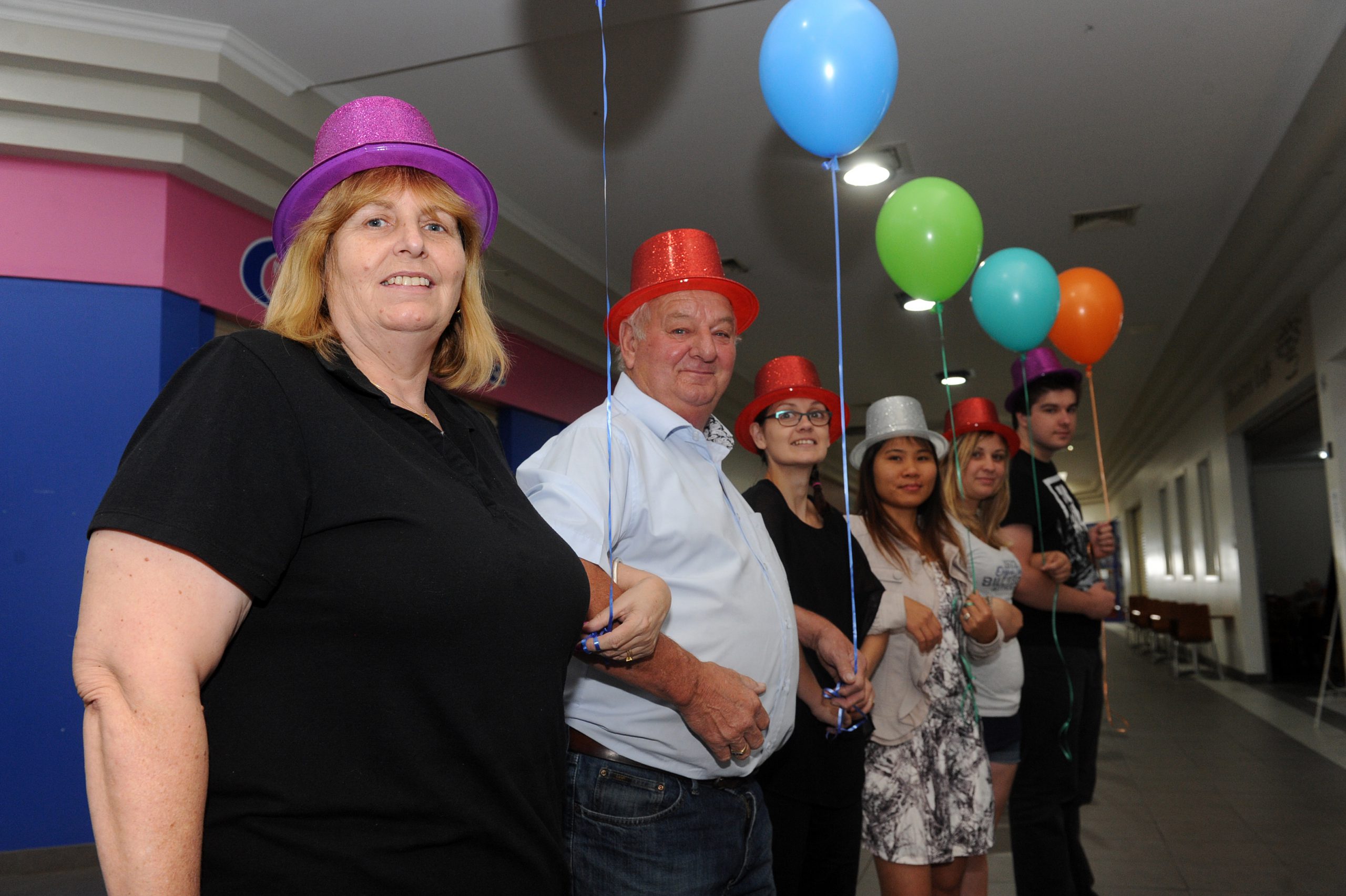 A world record attempt to link arms with as many people as possible will take place at Moe next month as a group of traders rally behind a 17-year-old girl who was brutally beaten in a park three weeks ago.
Business owners inside the Moe Plaza are keen to address the trends of drugs use, family violence and assaults around the town and hope the Community Support Day will unite and showcase Moe "for the town it really is".
Montree Cafe owner Pauline Lee, who came up with the idea, said it was important traders "opened their arms" to the town's young people in the wake of the attack which left the girl hospitalised in a serious condition.
"I was gutted when [the girl] was attacked," Ms Lee said.
"I was absolutely shocked … this is not the Moe I know and we have to do something about it."
Ms Lee said there was currently a lot of discussion around the town following the attack and said the event would help highlight the need for a "strong and accepting" community.
"A lot of people are feeling the effects," she said.
"We think our young people in our community need our help. We are a caring community and we can offer this event on neutral ground [at the plaza] whilst providing information and support to people affected."
The main focus of the day will be for participants to link arms with each other – showcasing a "strong and united" community – while at the same time attempting to break the current world record.
"We're going to need a couple of thousand people," Ms Lee said.
"We want people who have been affected by bullying, by drugs, by family violence and those who want to make a difference in our community to show your support."
Centre manager Pauline Stivey said the world record attempt would be recorded via video and sent to Guinness World Records for assessment.
"Unfortunately we won't have a representative here on the day because their backlog is huge," Ms Stivey said.
"But they've told us we can record the attempt and email it to them in America for them to assess whether or not we've broken it."
The centre is hoping to attract about 2000 people.
"We don't believe there is a current record for the longest line of people linking arms, there is a current record, however, for about 2000 people holding hands in a circle, but we're talking about the longest line here," Ms Stivey said.
"We hope this will support our community and put Moe on the map as a world record holder."
A sausage sizzle will be held while support and emergency services will be in attendance during the event at the Moe Plaza next month.
People are asked to pencil Saturday, March 17 at 11am in their diaries.