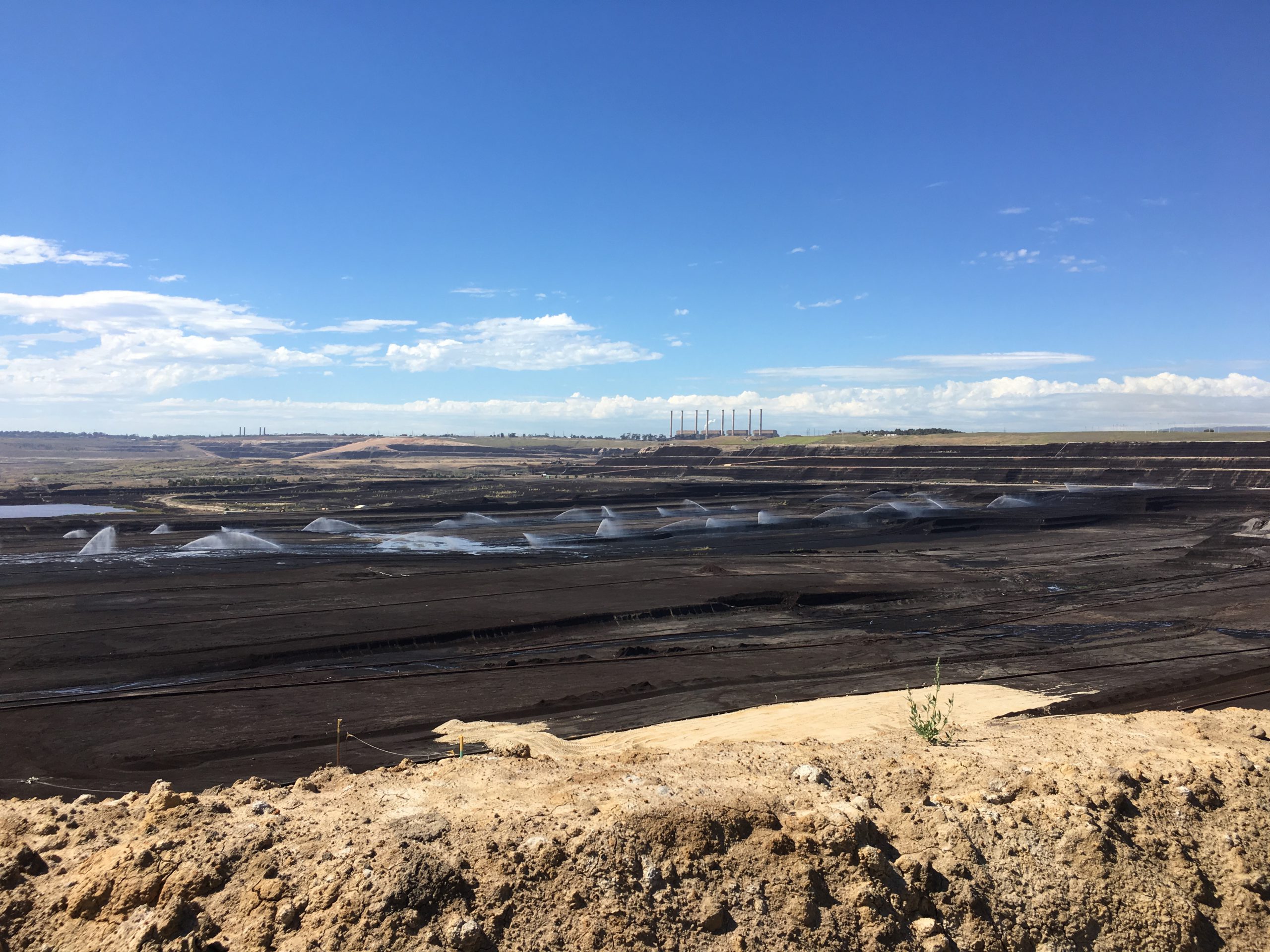 Japanese giant Kawasaki aims to use Latrobe Valley brown coal to produce hydrogen in a project which would dramatically cut greenhouse gas emissions and offer huge economic benefits for the region.
"There is potential for significant economic growth and job creation in the Latrobe Valley with new hydrogen-related industries," a senior Kawasaki executive told a conference at Federation University last week.
"Australia has big potential to be a leading hydrogen society in the world given abundant resources such as brown coal."
The project was given a boost last month when the Prime Minister Malcolm Turnbull and Japanese PM Shinzo Abe signed an accord to jointly pursue opportunities in the hydrogen supply chain between the two countries.
This followed earlier recognition of the project by the two countries.
The hydrogen plan was announced at the conference in Churchill organised by Brown Coal Innovation Australia and Fed Uni.
It discussed the latest research into alternative uses of brown coal in the context of a "pathway to a sustainable future".
Assistant manager for hydrogen energy chain promotion at Kawasaki Heavy Industries Hirofumi Kawazoe said the hydrogen would be produced through a gasification process.
The carbon dioxide produced would be separated and stored separately.
To make the project work, "we will require a carbon capture and storage solution", he said.
Initial engineering and design work for a plant has been completed.
Mr Kawazoe said construction would soon start on a pilot plant that would confirm the basic concept of the hydrogen project.
"The important thing is to promote the pilot plant," he said.
All going well, Kawasaki plans to scale this up to a demonstration plant and full development throughout the next decade.
The company is in discussions to secure private-sector partners.
Mr Kawazoe said the hydrogen would be liquefied, loaded into special transport ships and taken to Japan by sea.
After arriving in Japan, the hydrogen would be distributed to the many users.
Liquefaction is likely to take place near the Port of Hastings, where AGL Energy plans to build a $t250 million LNG import terminal.
Mr Kawazoe said Kawasaki was mostly well known for motorcycles in Australia, but the giant manufacturer was active in shipping, rail rolling stock, aerospace, gas turbines and machinery, factories, precision machinery, and motorcycles and engines.
Japan's drive for the hydrogen economy dates from a "strategy energy plan" formulated in June 2014.
The Japanese Ministry for Economics, Trade and Industry formulated a strategic roadmap for hydrogen/fuel cell development in 2014.
Mr Abe subsequently announced the hydrogen policy at the COP21 Leaders Summit in December 2015 as part of the plan to create CO2-free societies.
Japan's hydrogen strategy was finalised in April 2017.
Mr Kawazoe said the vision was for hydrogen to supply 18 per cent of the world's final energy demand. It would reduce annual CO2 emissions annually by six gigatonnes and create 30 million jobs globally in a $2.5 trillion market.
"The hydrogen vision would achieve 20 per cent of the required CO2 reductions by 2050," he said.
A meeting of world chief executives formed an international hydrogen council at Davos in January 2017.
The initial membership of 13 companies in one year became 19 companies.
"The interest in hydrogen is increasing at private and government level around the world," Mr Kawazoe said.
The members planned to invest about $2.7 billion a year into hydrogen.
Mr Kawazoe said power generation had huge potential as a major hydrogen consumer, with subsequent benefits for industrial energy use.
"Pipelines can be used to transport hydrogen," he said, while hydrogen fuel cells were being developed – some were already in operation – and could be used in transport or heating buildings, either residential or commercial.
Hydrogen could help decarbonise transport through refuelling stations and fuel cells for vehicles, trains, trucks and forklifts.
It could serve as renewable feedstock for industrial use in oil refineries or chemical factories, he said.