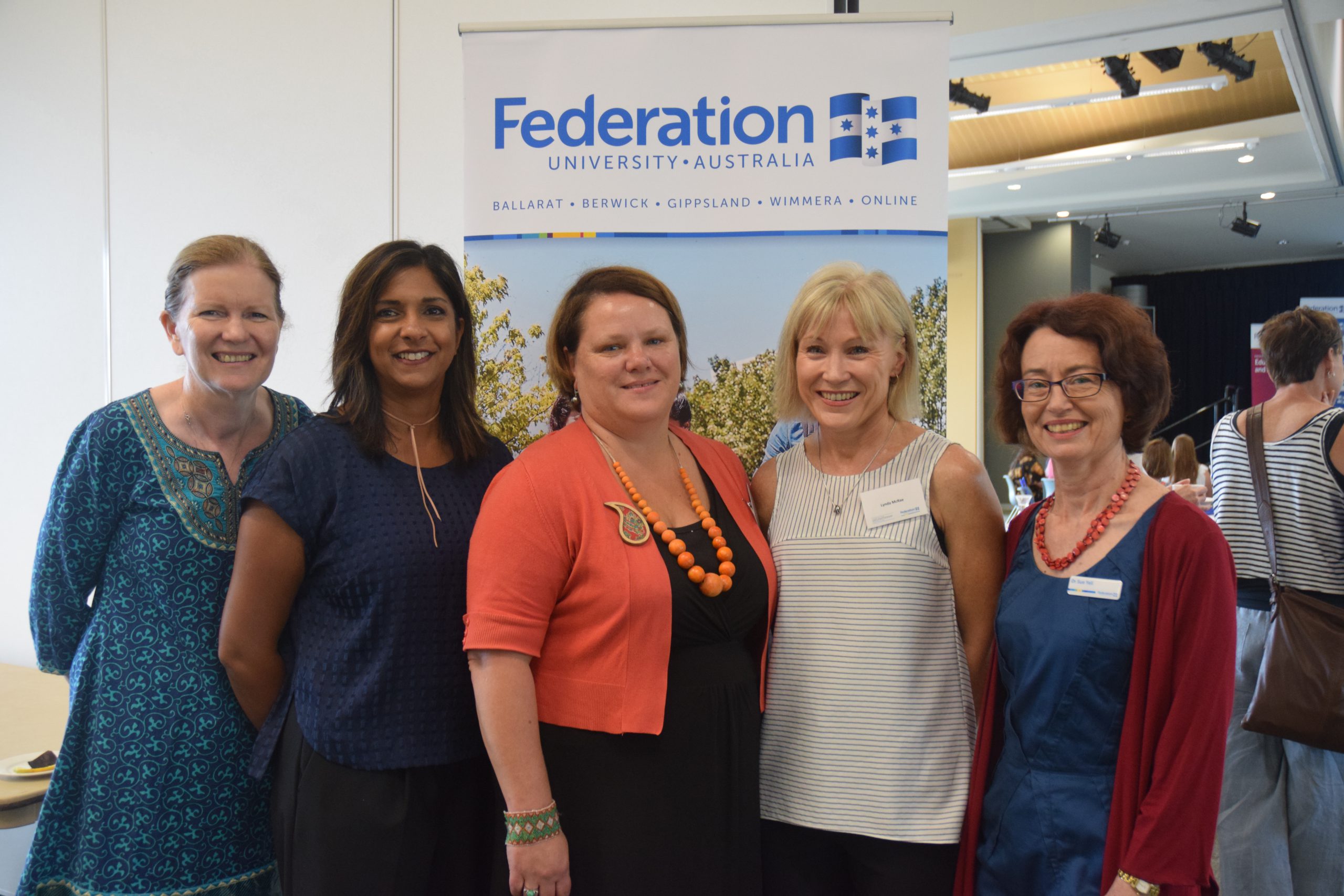 Improving the life chances of children, young people and their families was on the agenda at the Inner Gippsland Children and Youth Area Partnership's first Learning and Knowledge Exchange Dialogue.
The Inner Gippsland Children and Youth Area Partnership was established by the state government to bring together key leaders from across government, the service system, business, philanthropy and the wider community to try new approaches to improving outcomes for children and young people in the region.
The dialogues are monthly interactive sessions involving program partners which will focus on building relationships between researchers and stakeholders that can use the research to achieve better outcomes for children and young people in Gippsland.
The partnership has established a research collaboration with Federation University. Four postgraduate students who are completing PhD research on behalf of the partnership presented at the event.
Lynda McRae is one of the PhD students and said her research would focus on how the child welfare workforce could better engage kids in out-of-home care.
"[I'll be] working with frontline workers on the ground… to identify barriers to actually doing that work well," she said.
"Here in inner Gippsland you are contending with much higher rates of out-of-home kids in care than you are with the state average."
Ms McRae said although she is only one year into her PhD and yet to commence hard research, anecdotal evidence and literature suggested there were systemic issues impacting frontline workers in Gippsland.
"There are huge amounts of compliance-oriented tasks imposed on workers in this space," she said.
"So you've got this kind of perfect storm with a huge amount of kids coming into care … you've got a workforce that is under considerable strain and is having a whole lot of reporting processes consistently layered … upon them."
Ms McRae said the research partnership was unique for a number of reasons.
"The collaborative part of it is that we have access to workers and we are funded and supported by industry as well as the university, so we have all these feedback loops that are built into it," she said.
"So what we are finding out and working on at the time, we feed back into the partnership. They are the system leaders, so you have this way of feeding findings up.
"You also have a direct line to policy makers and government, you get a sense that what you're working on is on-the-ground, practical solutions but you get to feed the information up to those that get to make the big decisions."