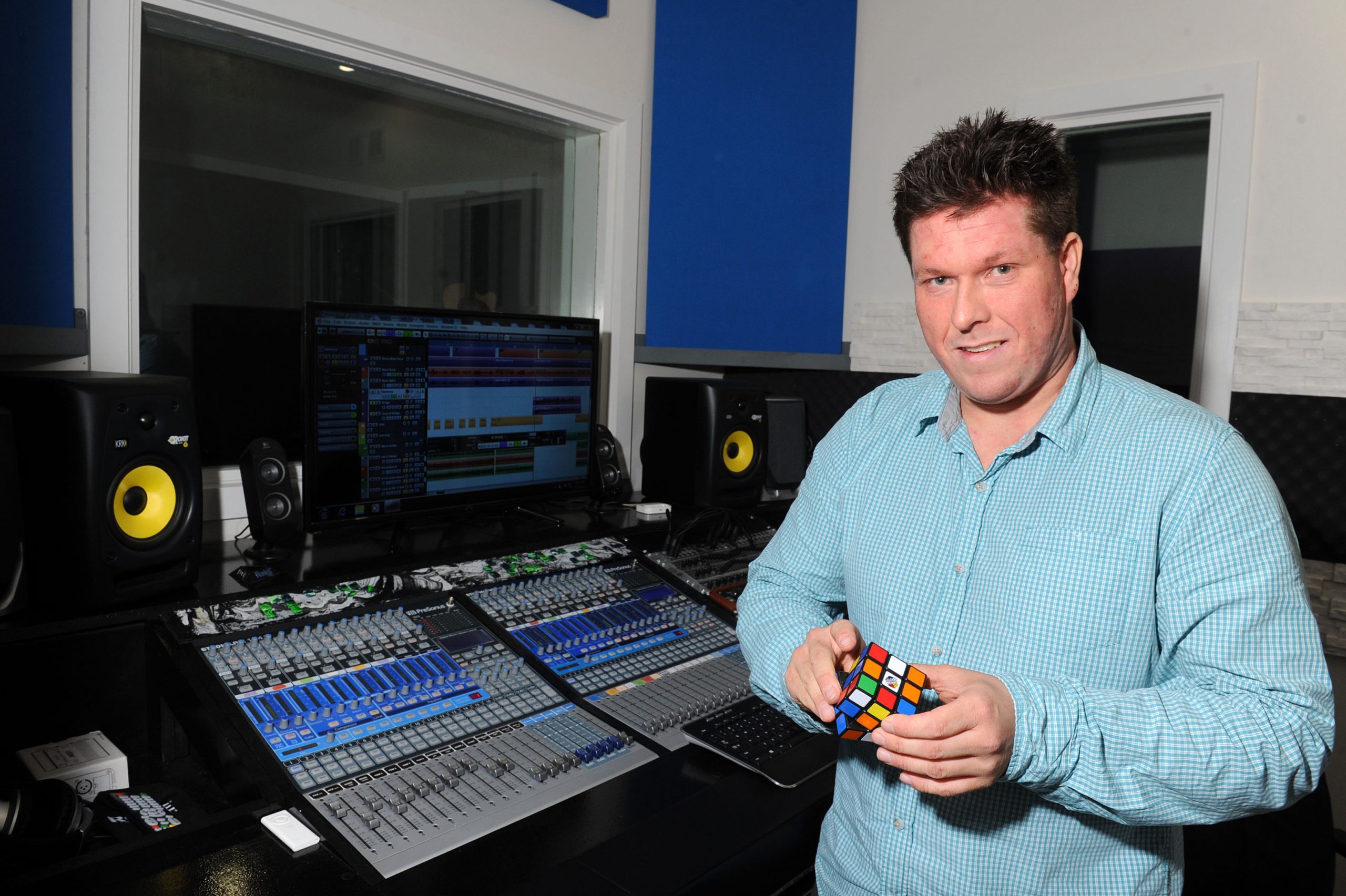 Traralgon resident Cameron Greenslade said he could solve a Rubik's cube "reasonably quickly", however, not within seconds like some people can.

What he can do, is create a beat track using solely the sounds of the swivelling coloured cubes and post it on YouTube.
The venture was born from "boredom".
"I've just been having a look at some different channels on YouTube of similar setups and people who have channels up there creating some bizarre content," Greenslade said.
"It turned out alright. It's a bit embarrassing … but if someone finds it interesting then it's done its job."

He also created new sounds using other "really bizarre objects".
"You wouldn't think a box of Lego could produce many different sounds but it can," Greenslade said.
Creating interesting sounds is about more than just online entertainment, but rather a way to build a catalogue of unique samples he can incorporate into the music recorded at his home studio, Greenslade Studios.
Greenslade, a primary school teacher, uses his holiday periods to work in the Traralgon studio he built nearly entirely on his own over two years.
He went to great lengths to soundproof the studio and maximise isolation of sound, by filling every gap with silicone, building a free-floating drum room and installing "countless" bags of acoustic batts to keep the neighbours at bay.
Greenslade said he was one of the only recording studios in the region, the main being Spectrum Productions.
Much of his recent work has been helping local bands record tracks to help them pull more gigs.
"There's plenty of talent out there but not as many opportunities you'd get somewhere, say, down Melbourne way," he said.
He has found a lot of the younger bands new to a studio to be quite shy and struggle with the permanence of recording.
"I've had quite a few people come in and sort of lose their way a bit in terms of very conscious. They're very critical of themselves, I suppose," he said.
"They come in and don't really realise what recording involves. Sometimes they get cold feet … and aren't as proud of what they produce from that standpoint.
"The more prepared they are the better they will be."
Maria Harkins is an experienced Gippsland musician who has been working with Greenslade.
One of the tracks they worked on together was The Cattlemen of the Lighthorse which won eighth place in last year's Australian Songwriting Association contest in the Australiana category.
"Knowing that some of the tracks that have been produced in this studio are competing with ones that would've been done in really high end studios throughout the country is quite pleasing," Greenslade said.