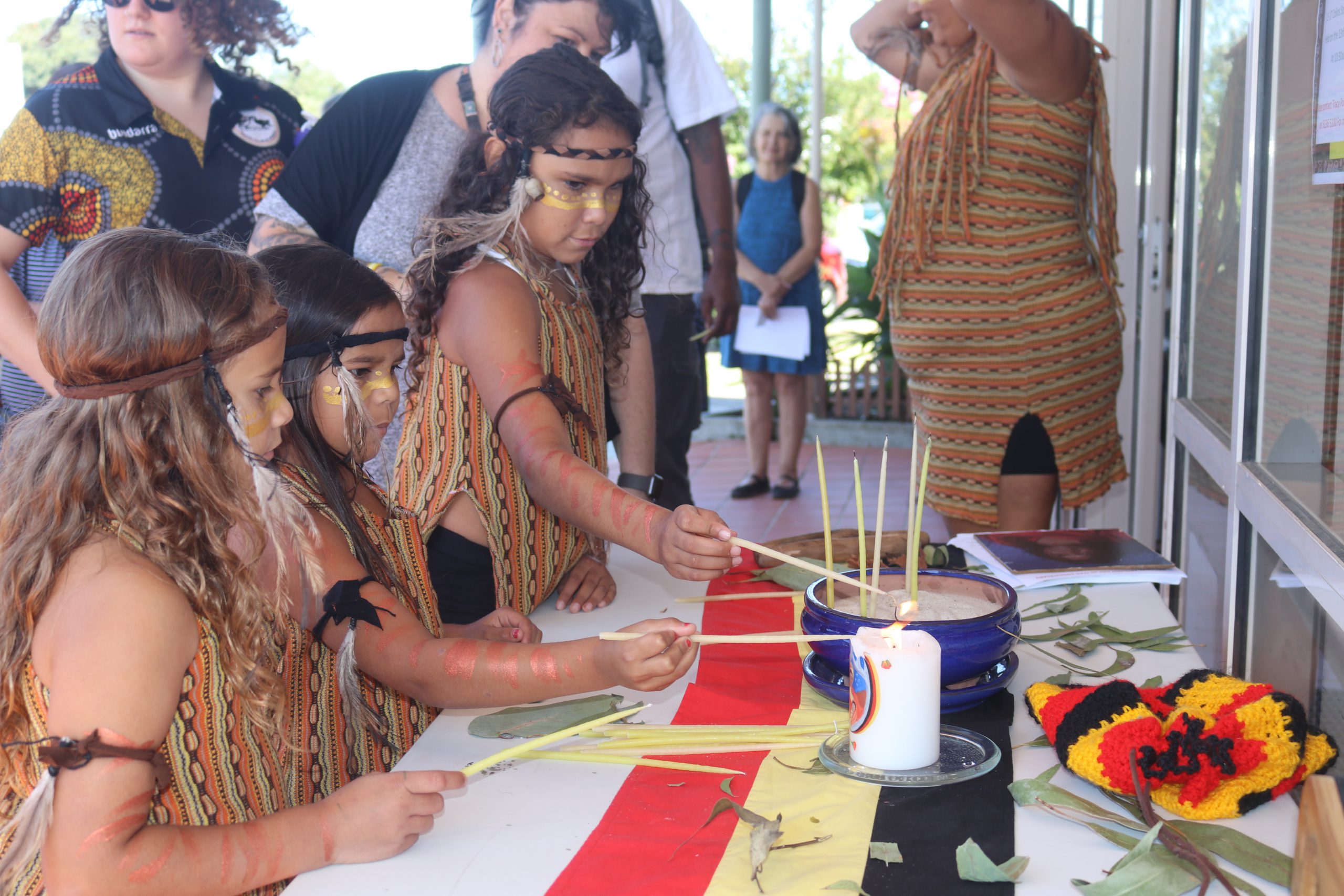 Morwell's Indigenous community gathered to mark a decade since former prime minster Kevin Rudd made his landmark national apology to the Stolen Generations on February 13.
About 30 people gathered at the Central Gippsland Aboriginal Health Service for a smoking ceremony, traditional dance and morning tea and to reflect on the past 10 years.
CGAHS regional safety coordinator Hilton Gruis described Rudd's apology as a "watershed" moment in history but said there was still a lot of work to be done.
"The apology finally recognised what Aboriginal and Torres Strait Islanders have always known – that Stolen Generations impacted on all aspects of the life of every Aboriginal and Torres Strait Islander person," he said.
"One of the worst aspects was the continual denial by successive governments. [The apology] was not a matter of blame or money but an acknowledgement of harm done so the healing process could begin."
Mr Guis remained sceptical about the outcomes of the Rudd apology, after this week's Closing the Gap report revealed that only three of seven targets were being achieved.
Mr Guis cited high rates of Indigenous unemployment, chronic disease, homelessness and youth despondency that were not being addressed.
"When we look at the outcomes of Closing the Gap, what evidence do we have that we have made any headway?" Mr Guis said.
He said the apology was especially significant to the local Indigenous community, with two former Aboriginal missions in the region at Lake Tyers and Ramahyuk.
Mr Guis also paid tribute to Uncle Bruce – a former Gippslander who was the first person to be legally recognised as a member of the Stolen Generations in the Supreme Court.
Ramahyuk's founder Reverend Friedrich Hagenauer kick-started Australia's racial assimilation policy by taking children of Aboriginal descent away from their families.
"Friedrich Hagenauer was the father of assimilation. His idea was to remove Aboriginal people from their families to become generic Australians," Mr Guis said.
"This was the start of child removal so there is a direct link right here in Gippsland."
For local woman Michelle Dow, the national apology still brings back the pain that her family went through.
Her grandparents were removed from their family and taken to the Lake Tyers mission and her uncles were fostered by a Yarra Valley family – the same family who took in singer Archie Roach.
"It's sad that they never grew up with family and missed out on the family unit," she said.
"When Archie Roach sings They Took the Children Away – it hits right in the heart."