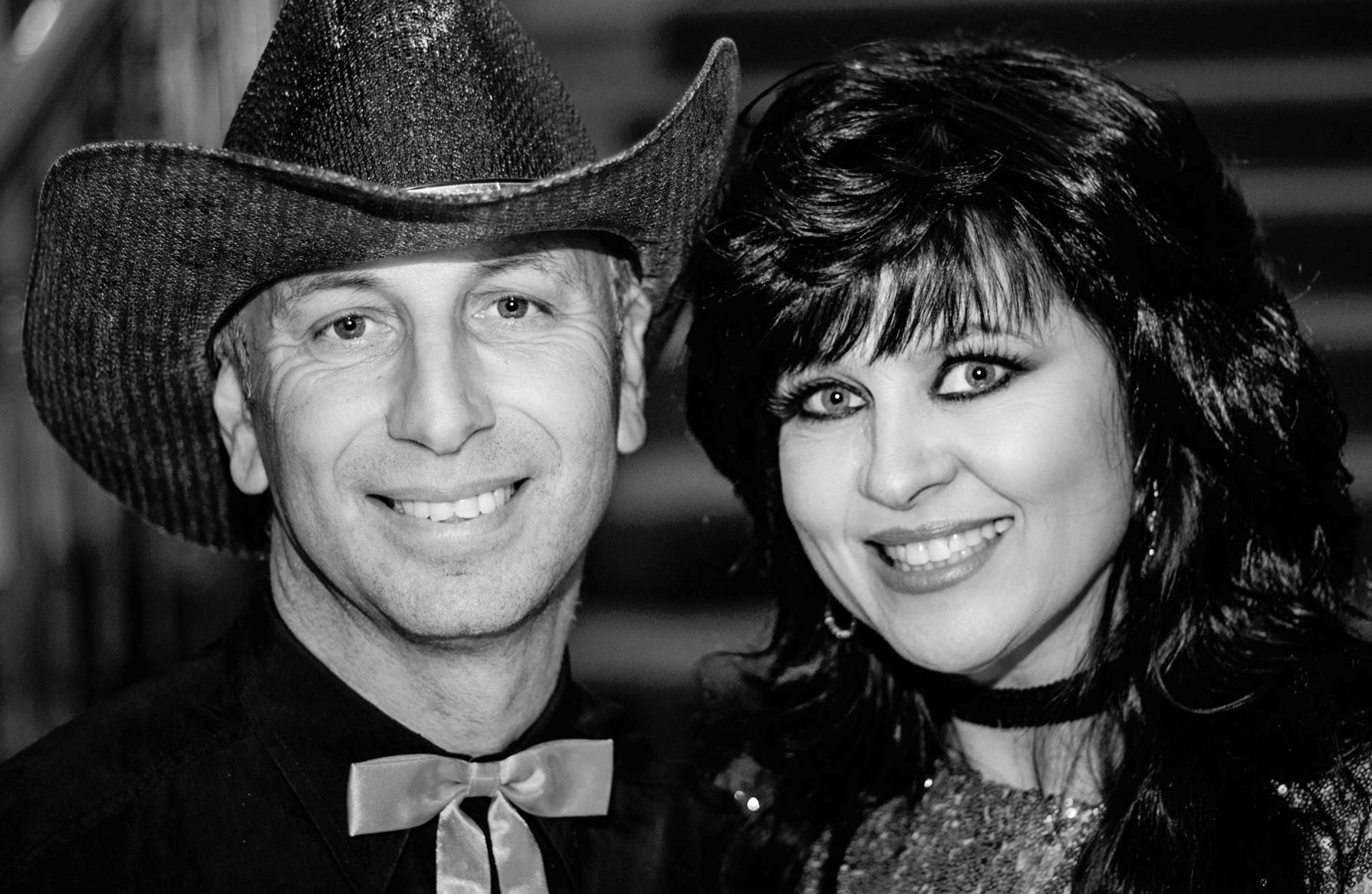 It wasn't until Destiny's Thomas Libreri moved to the Latrobe Valley with his wife and fellow band member Tessa, he realised his parents had first settled in Morwell after emigrating from Malta.

Destiny's new song Kuragg Kbir, meaning 'great courage', retells the tale of his mother Doris boarding a cargo ship aged 16 all by herself to meet up with Emmanuel across the ocean.

"It was quite a whirlwind romance. They basically met, fell in love, but Thomas' father's family had already booked their passage to come to Australia and there wasn't enough time to organise for [Doris] to go," Tessa Libreri said.
"After he emigrated to Australia, he basically sent for her but of course her mother wouldn't have her travelling all that way with not just a promise of marriage, but actual marriage."
They wedded by proxy over the phone.
Strangely, Thomas' mother found herself in a similar position once again when the family moved back to Malta, then later decided things would be economically preferable in Australia. Her husband had found paid passage on a ship to Australia when Doris was eight months pregnant and had to wait until the birth.
This time she did not travel alone – but with an infant and a toddler.
Tessa said she and Thomas heard the full story after they moved from Kinglake to the Latrobe Valley in a "leap of faith" following the Black Saturday Bushfires of 2009.
"We were working 24/7 helping everyone rebuild and our own family was suffering and you sort of take on the emotion of everyone, the heartache that happened to them and a bit of survivor guilt – we actually saved our own home," Tessa said.
Tessa and Thomas only started releasing music with Destiny last year and have already enjoyed remarkable commercial success, including five number one songs in the Tasmanian top 30 country charts and Streets of Old Kilsyth sitting at number 23 in the national Country Tracks top 40 chart.

Destiny will perform at the Maltese Festa at Kernot Hall, Morwell at both 11.30am and 1.30pm on Saturday.
The official launch of the From the Heart EP, featuring new tracks Kuragg Kbir and Sorry will be on Friday, February 23 at the Morwell Club at 7.30pm.