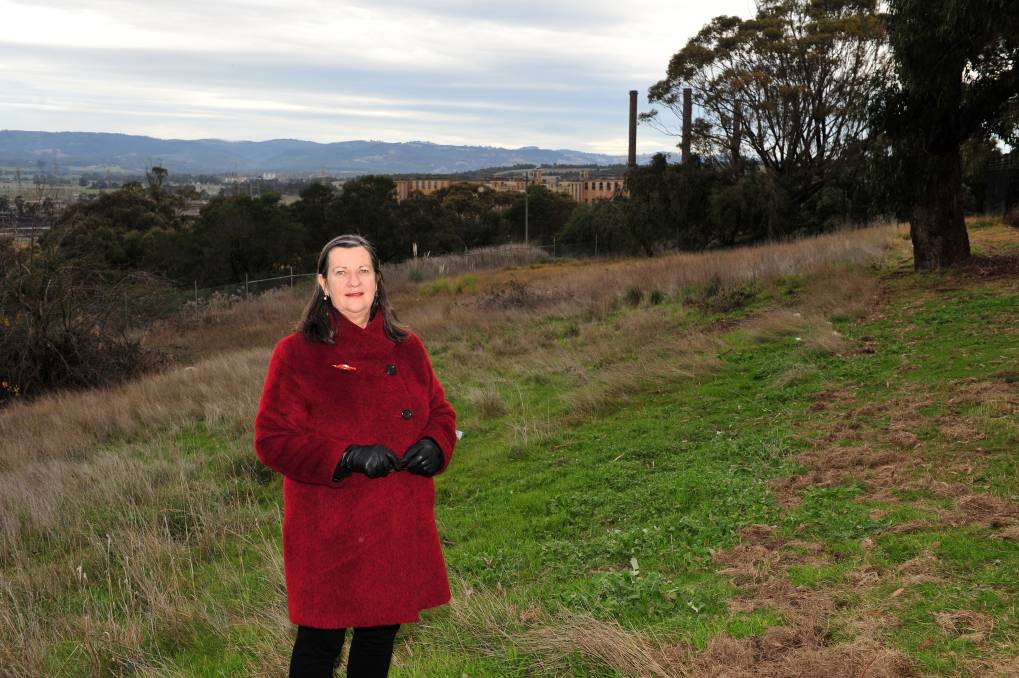 The Heritage Council's decision to include Morwell Power Station and briquette factory on the Victorian Heritage Register is the first step in creating an industrial heritage site of national and international significance, proponent Cheryl Wragg said.
Ms Wragg welcomed the heritage announcement on Monday night and said the decision could trigger a "whole new large industrial tourism industry activity in our region".
"[The Latrobe Valley] and our Morwell Power Station and Briquette Factories are ready-made for industrial tourism starting with restoration and clean up," she said.
"The rail trails establish the industrial relationship between Morwell, Yallourn and its historic main administrative building … I hope Hazelwood can be part of that narrative … sadly, the station is being demolished bit-by-bit."
Ms Wragg said there were many overseas examples of successful industrial heritage tourism trails, like the European Route of Industrial Heritage and Seto Inland Sea in Japan.
"There is a multi-billion dollar global industrial tourism industry. We want the Latrobe Valley to have a piece of that action," she said.
"The Heritage Council decision illuminates the Latrobe Valley [as] having some of the best industrial heritage in Victoria and Australia in Morwell, not just on one count but four counts."
Ms Wragg said industrial tourism could bring hundreds of jobs to the region.
"For example, the AC sheeting needs to be carefully contained and removed. That means lots of jobs. All the windows need to be repaired, [that is] lots of jobs." she said.
"[The SECV site remediation fund] is, in fact, a starting point to fund the restoration. There is already $26 million in the kitty.
"I hope the state Labor government says 'we can spend $26 million to help create something really good that celebrates the Latrobe Valley and its achievement'."
Federation University Faculty of Education director and history professor Erik Eklund said the Heritage Council's decision was important because it recognised the importance of Morwell Power Station and briquette factory and the efforts of the SEC workers for the whole of the state.
"We often complain that we don't get broader acknowledgement from the rest of the state," he said.
"I think this decision certainly goes some way to giving that."
Dr Eklund also believed that funds allocated to remediate the site could be redirected to revitalise it instead.
"From there we could move to seek other forms of public or private funding," he said.
"I do think it realistic that a new … economic and cultural enterprise is given some start up support from state or federal governments."
While there appears to be a strong community sentiment that the heritage listing is the wrong choice for the site, Dr Eklund said an "element to consider" was that "taste sensation" may change into the future.
"Victorian terraces in inner Melbourne or Sydney were considered undesirable in the 1960s and many were demolished … now of course, they are very highly regarded as remnants of the Victorian era," he said.
"You can't second guess how future generations will assess our view in the early 21st century."