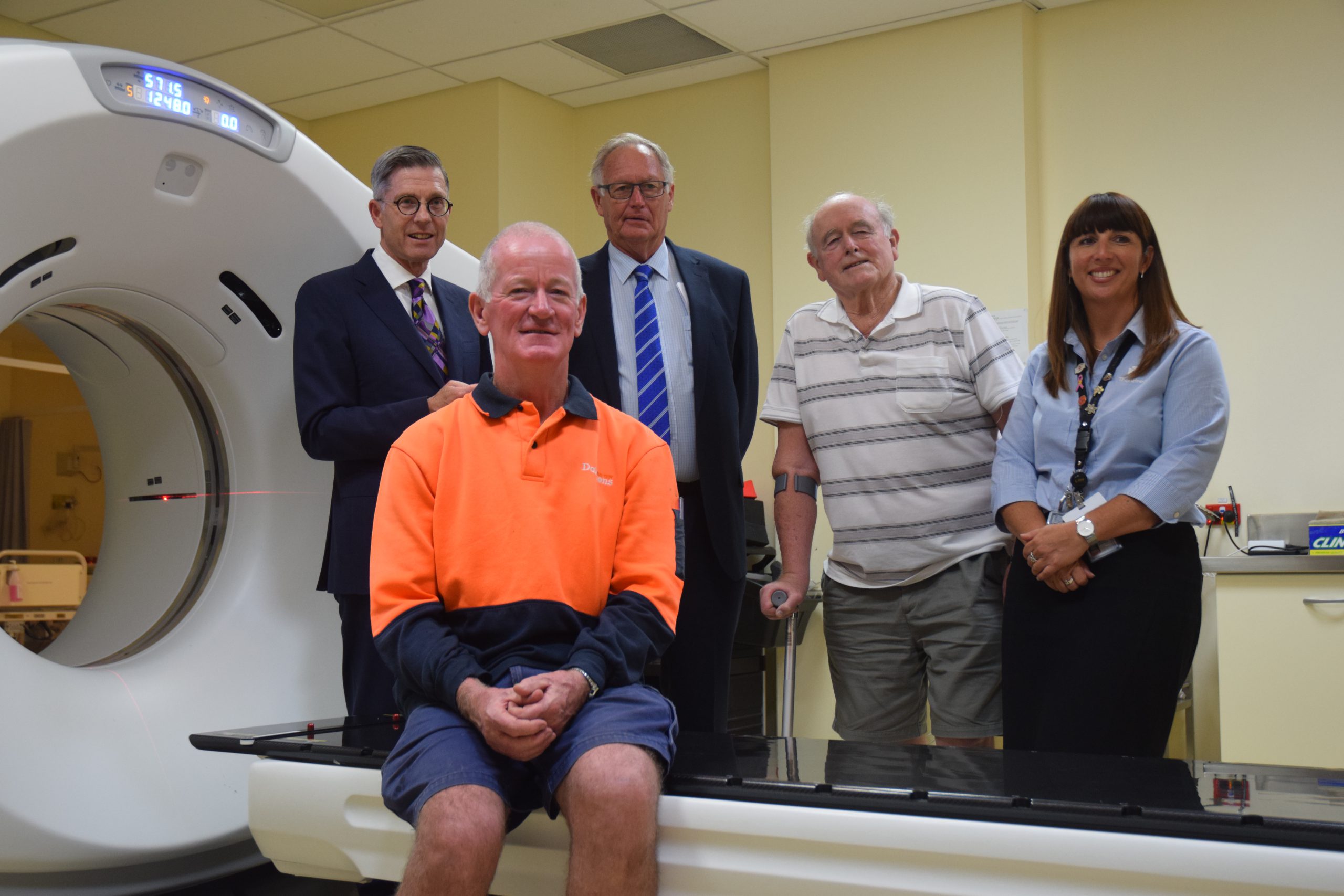 Sixty-five-year-old Morwell man Paul Butterworth returned to work within a week of receiving treatment for prostate cancer at Latrobe Regional Hospital, only minutes from home.

He was the first Gippsland man to receive a radiation treatment, newly available in the region, called seed brachytherapy.

It is a quick treatment, less invasive than surgery and has fewer side effects.
Mr Butterworth said when he heard the seed brachytherapy would deliver the same end result as other treatments, he decided it was the way to go.

Then it was "absolutely perfect" when he learned he could be treated at his local hospital and discard his worries about travelling to Melbourne.
"This is definitely the best way to go and I highly recommend it," he said.
Gippsland Radiation Oncology at Latrobe Regional Hospital are delivering the treatment in partnership with Alfred Health who have been offering seed brachytherapy for about 20 years.
In seed brachytherapy, small radioactive sources, the size of a grain of rice, are placed directly into the cancer.
Alfred Health radiation oncology director Professor Jeremy Millar said the people offering the treatment were very careful about where they placed the 'seeds' of radiation, resulting fewer side effects, including less problems for bowels and urinary and sexual function, compared to other treatments.
"Almost everyone who has a prostatectomy … will be incontinent temporarily," Professor Millar said.
"It doesn't really happen that [often] with seed brachytherapy."
Professor Millar said Gippsland had the worst cancer survival rates of any region in Victoria, with a five-year survival rate after diagnosis of 64 per cent.
"More than 250 guys a year are diagnosed with prostate cancer in Gippsland and if you are a guy who is diagnosed with prostate cancer in Gippsland, you are twice as likely to die from prostate cancer in the next five years than someone diagnosed in metropolitan Melbourne and that's for a whole lot of reasons," he said.
Bringing the treatment to the region was just "one piece of the jigsaw" along with increasing awareness in men about getting checked.
Alfred Health has now offered 1050 men the treatment.
"The number of guys that have actually died from [that] 1050 from prostate cancer is less than a dozen, so you know the vast majority are cured," Professor Millar said.
The state government and Latrobe's Biggest Ever Blokes BBQ contributed funding for the equipment.

Latrobe's Biggest Ever Blokes BBQ's Ian Nethercote said in the group's five years, contributions from the community had been nearly $500,000.