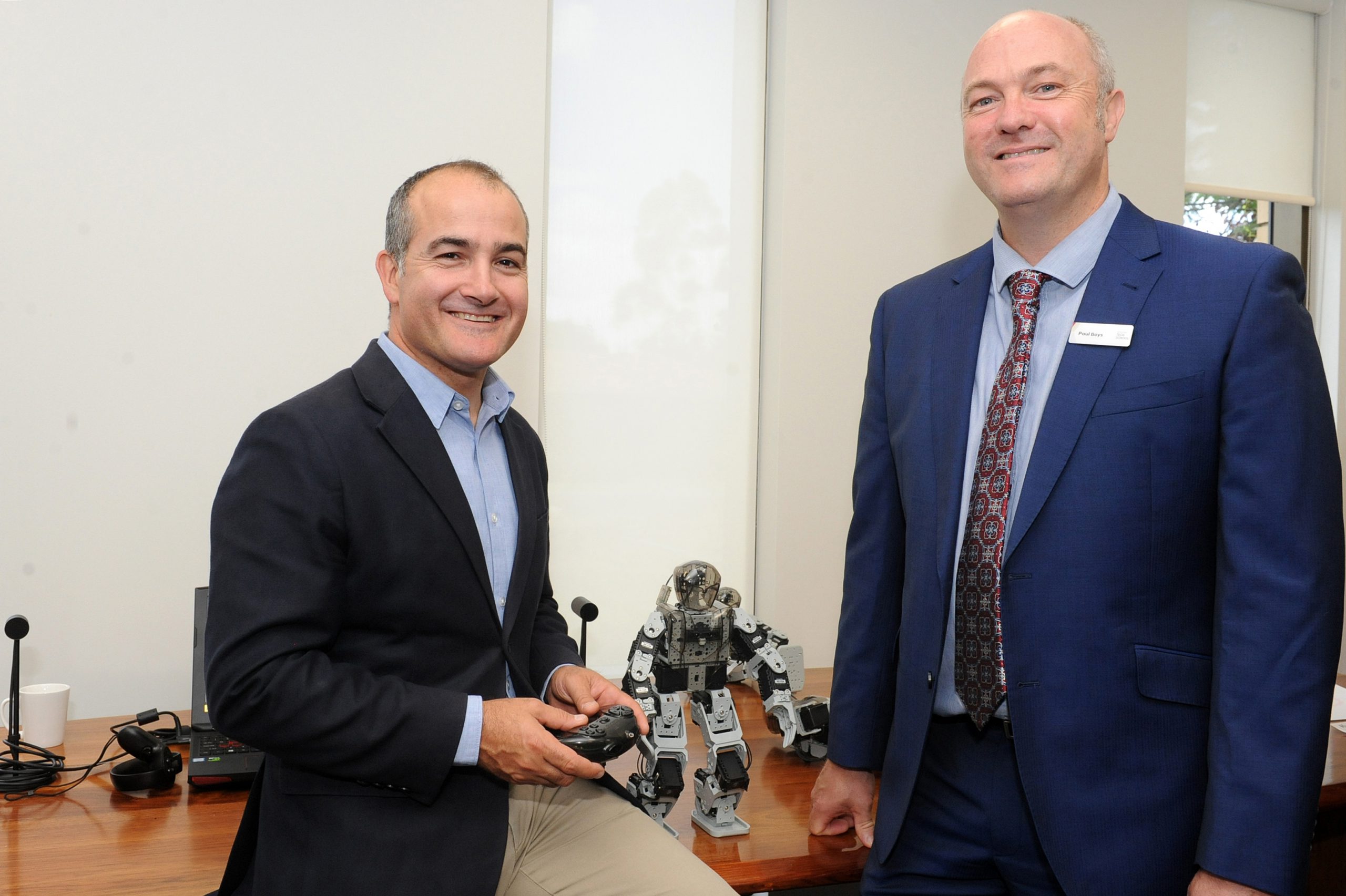 Construction of the highly-anticipated Gippsland Tech School at Federation Training, Morwell is well underway with the site earmarked to open in early April.
Education Minister James Merlino toured the facility yesterday and had an introductory demonstration of the robotics program, one of many opportunities the school will offer local students.
The school will focus on science, technology, engineering and maths with a focus on Gippsland's primary industries to improve employment pathways and future jobs for people across the region.
"Each [tech school in Victoria] is different, each one works with the relevant industries in that region," Mr Merlino told The Express.
"Here for Gippsland Tech, it's food and fibre, it's advanced manufacturing, it's new energy and it's health and they'll be the particular focuses."
School director Paul Boys said the school had been working intensively with a number of key industries and businesses in the forestry, food and fibre, health and advanced manufacturing sectors to tailor appropriate opportunities.
"That includes SafeTech for advanced manufacturing, we've been working with HVP Plantations for forestry and we've been working with Agribusiness Gippsland for food," Mr Boys said.
An official handover of the facility is scheduled for March 29 before a two-week fit-out of services and equipment will ready the campus for the start of term two on April 16.
The school will include a robotics laboratory where students will learn basic coding and movements through to the functions of humanoid and real-world industrial robotics.
Game, design and development and film and animation suits will help students design a concept and work through to the final application stage, while a health and human movement lab will provide an opportunity to analyse movements of the human body.
"We know that 75 per cent of new jobs require skills in maths and science so this is all about the jobs of the future here in the Latrobe Valley," Mr Merlino said.
"It's about engaging with schools, students and their families and showing them that there are exciting employment and career pathways in this region."
The Gippsland school with be the fourth tech school opened in the state in April, after Ballarat which opens tomorrow.
About 6000 students from eight government, Catholic and independent schools will have access to the facility and be able to engage with "solving real world problems".
"The teachers will be delivering curriculum in the students' home school in the lead up to them engaging here at Gippsland Tech School," Mr Merlino said.
"As we saw today there will be equipment and experiences and opportunities that individually schools would not be able to deliver for their students."
The school is one of 10 tech schools funded by the state government and will form part of the $17 million Hi-Tech Precinct expected to open in 2022.