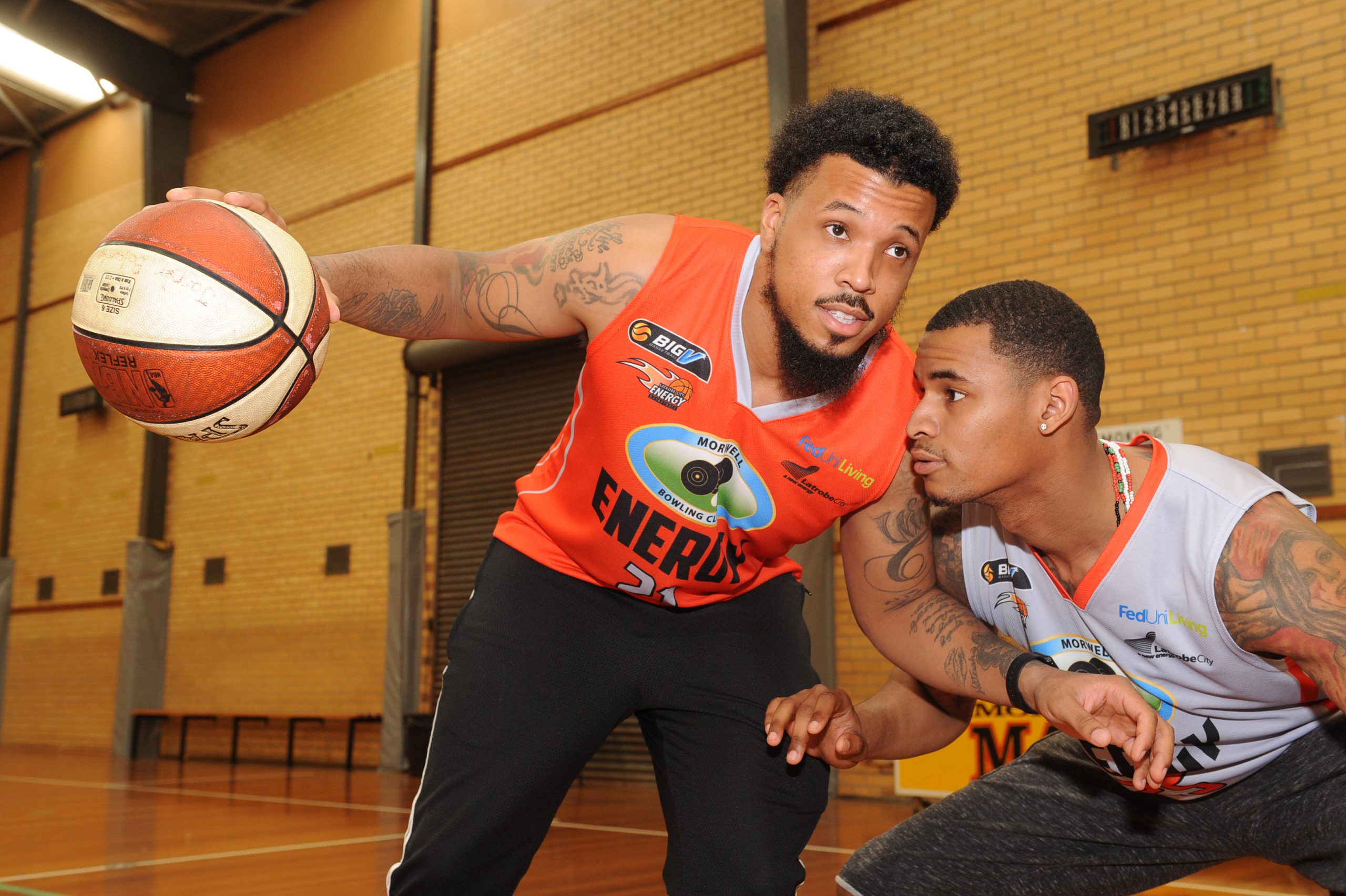 Latrobe City Energy coach Jason Sutherland spent hundreds of hours trawling online videos of basketballers in the United States until he came across recent imports Jordon Granger and Jamee Crockett.
For the next seven months the US additions in Granger – known as Don – and Crockett will play out the season for the Energy in the Big V division one competition.
Granger – a 202 centimetre power forward – graduated from Auburn University in 2016 but spent a year off the court and away from professional basketball before signing on to play with the Energy on January 1.
Crocket also spent four seasons playing college basketball in the NCAA – the highest college level in America – but for De Paul University out of Chicago before having short stints as a forward playing in Slovenia and Cyprus.
Sutherland stumbled across the "perfect fit" after spending "a couple of hundred hours" watching prospective imports who were keen to have a crack at basketball Down Under.
"My previous imports have all been straight out of college whereas these guys have had a year off," Sutherland told The Express.
"Don's ability to shoot from outside, his versatility, his athleticism was good.
"Jamee's a great scorer and a shooting guard. He scored over 100 threes in college and he applies himself in defence so as a combo guard it was an easy choice to make."
Twenty-five-year-old Crockett said the ultimate goal while in Australia was to win a championship for the Latrobe Valley-based club.
"I just want to enjoy myself both [on the court] and off the court. There's a lot of things to do and I want to see the city but basketball-wise, I want to win a championship," he said.
"Australia is great, I've been enjoying the weather and we've been to the beach a few times. We've been to a few of the local restaurants and I've really enjoyed it.
"I've only practiced with the guys a few times but I'm not really familiar with the entire team yet. We haven't practiced as a whole unit but I'm looking forward to meeting everybody. I've heard they're a great group of guys."
The duo are the Energy's fifth and sixth imports from the States in the past three years behind Jordon Coleman and Reheen Lemons in 2016 and last year's imports in Kourtlin Jackson and Deondre 'Dre' McWhorter.
Granger said he was spending "a lot of time at the gym" but was complimentary of his experiences in Australia so far.
"It's beautiful here in Australia. I love the wildlife and I've been seeing some crazy birds and they've been making some crazy sounds. These light green birds and these black and white ones are pretty good," Granger said.
"I haven't seen a kangaroo yet but I'm keeping my eyes open."
Sutherland said he had chosen Granger and Crockett after identifying "holes" in his Australian side.
"We were last in the league in made three-pointers and taken three-pointers so last year teams collapsed inside the key which made them have to shoot from outside [the key] and that's something we did poorly," he said.
"We've been able to recruit two guys who are able to score from outside and that will open up the floor for the rest of the guys to get to the basket."
Sutherland said the international experience could "lead to bigger things in life for these boys" following the season final later this year.
Latrobe City will play its first practice match of the season against Pakenham at Pakenham and District Basketball Stadium from 7.30pm tonight.