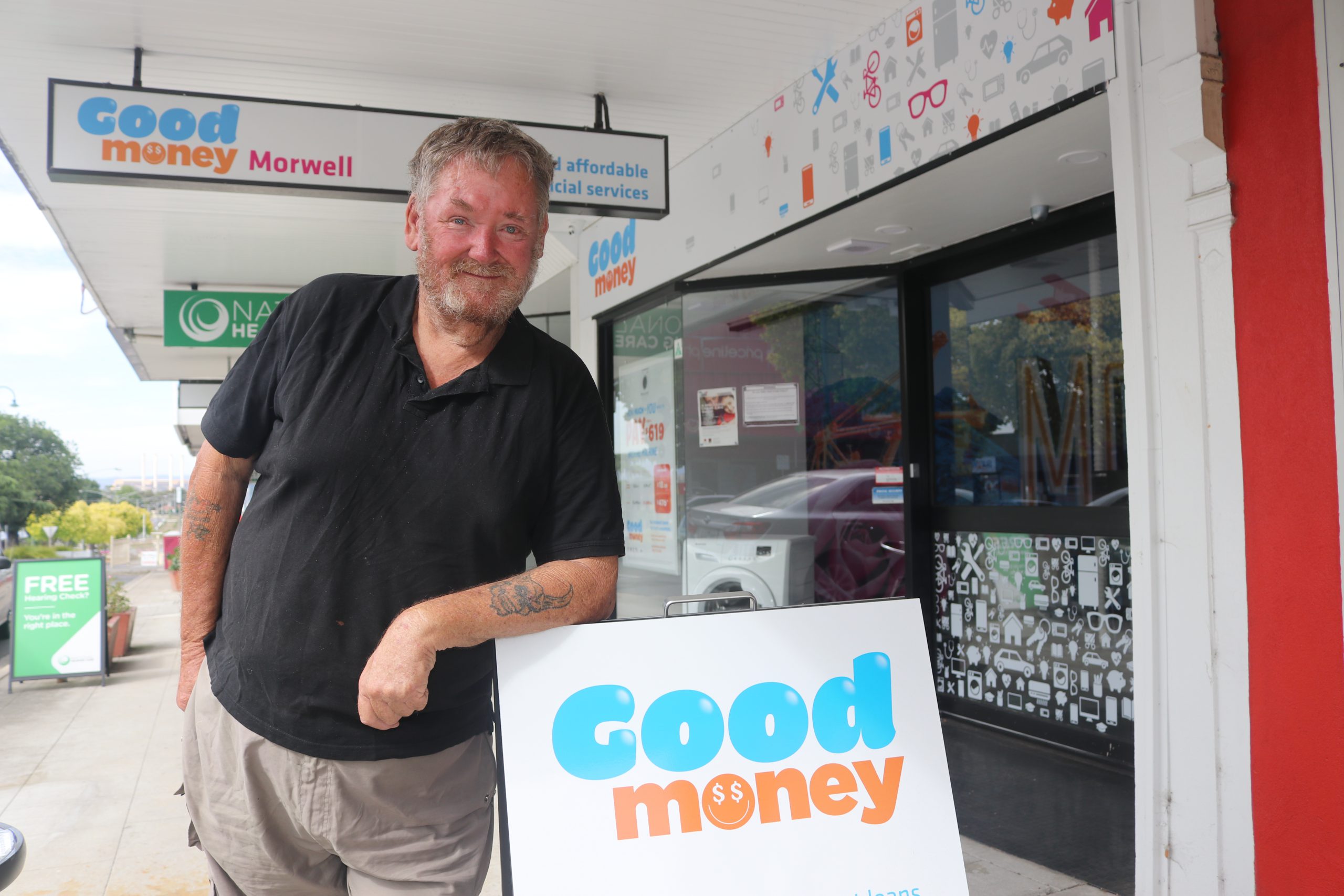 Morwell low-income earners are being encouraged to shun pay day loan schemes that have the potential to trap vulnerable people in a cycle of debt and instead take advantage of a new low-interest small cash loan.
Good Shepherd Microfinance has launched a low-cost alternative loans scheme called Speckle, backed by NAB, for people with a job, but who still find it hard to find enough cash for day-to-day costs.
Speckle follows Good Money, a no interest loans scheme (NILS), which opened in Morwell last August.
Good Shepherd chief executive Adam Mooney said Morwell's Good Money office had the highest up-take of the NILS from any office in the country.
"Morwell has seen an extremely high demand. We saw a need in the Morwell community, with unemployment uncertainty and higher than average unemployment rates," Mr Mooney said.
He said many clients came in wanting small cash loans for essentials like whitegoods, furniture, car registration, or for children's school fees.
Morwell Good Money client Robin Lodwyck took out a $1200 NILS for a new set of tyres and a 12-month public transport card for his daughter.
He said he could manage the $23-a-week repayment.
The pensioner said he had previously been stung by taking out finance, which he said "left a bitter taste in my mouth".
Speckle is aimed at people over 18, who may have insecure casual or contract work and can't plan for sudden expenses.
Potential clients must earn more than $30,000 a year.
Loan repayments are less than 10 per cent of a person's weekly income.
Speckle comes ahead of federal government pay day lending reforms, looking to clamp down on high interest rates and multiple loans to people who can't pay them back.
Mr Mooney said Speckle was run by a not-for-profit organisation that, unlike pay day lenders, was not driven by profit margins or sales targets.
Clients must pass income statement checks and are offered financial counselling if they are in dire straits.