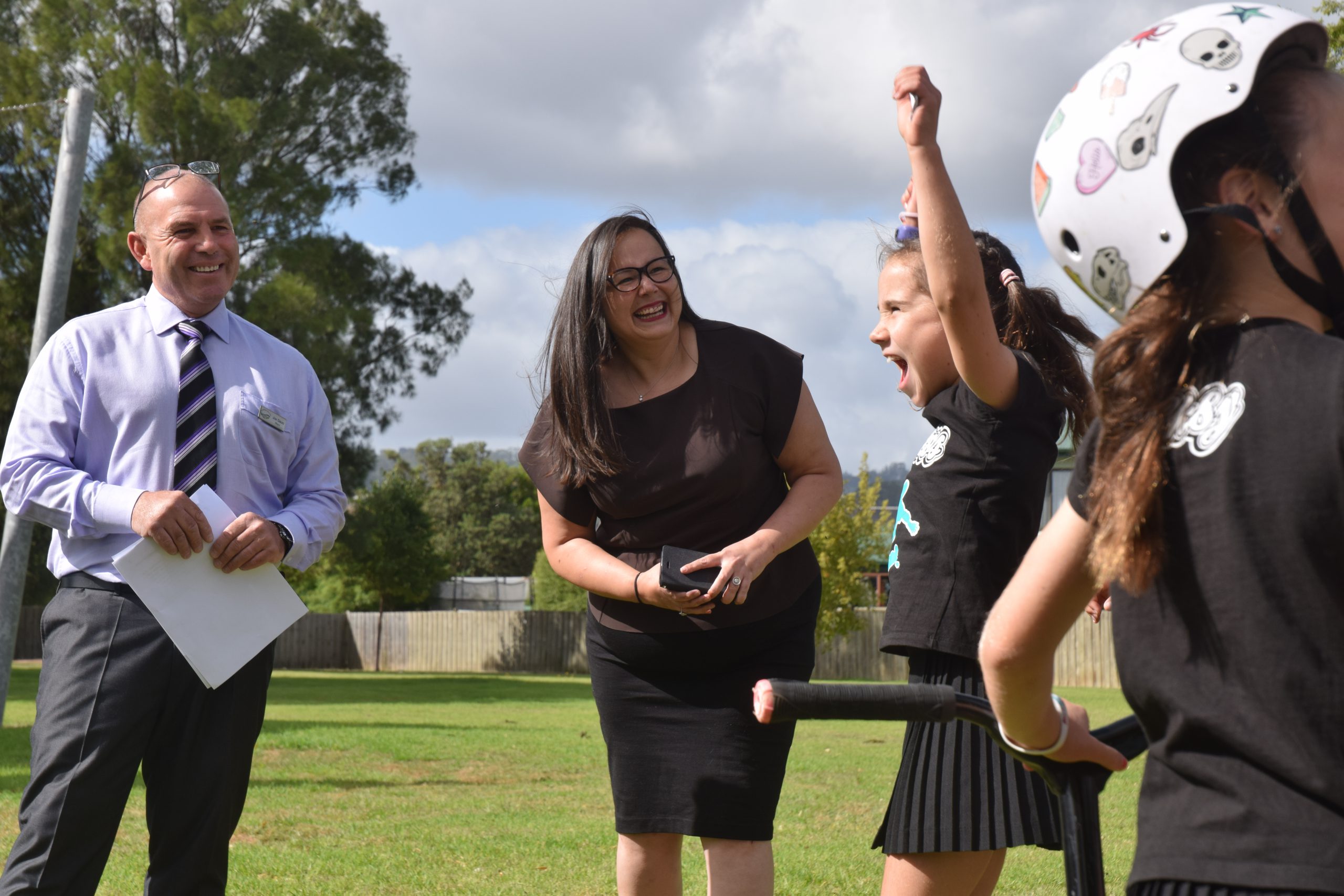 A group of young Yarragon parents are thrilled to know their children will be able to jump, grind and slide on ramps and rails in their hometown with the announcement of a future skate facility in Howard Park going to tender this week.
Yarragon Community Skate Park Association can put away their money tins for the project conceived in 2015 after the state government through the Latrobe Valley Authority contributed $221,250 towards the outdoor facility.
Association secretary Janet Pakan said she was one of many Yarragon parents leaving the town "more and more" to visit skate parks in other areas.
"That also meant we were also spending less and less time getting to know families and kids in our own community … and spending our money in other towns," Ms Pakan said.
Young people in Yarragon will be able to use the proposed quarter-pipe, china bank, volcano, rails, ramps, banks, bowls and more of the facility to be built in the park behind the Princes Highway shops.
A skate park has been a longstanding desire for families in the town, even before 2015.
State member for Eastern Victoria Harriet Shing said the government and Baw Baw Shire Council would get the project underway soon to make sure the kids first involved in lobbying in 2015 would be able to use the park.
"Also, they have the opportunity to share the resource … with other kids from the area who will get the benefit from all their hard work," Ms Shing said.
Ms Shing commented on the high participation of young girls in the campaign.
"To see that girls are encouraged to get involved in skating and also to be encouraged about how they can use their voices to affect really positive social change about developing their own communities is also a really wonderful by-product of this process," she said.
Latrobe Valley Authority chief executive Karen Cain said it was a fantastic example of a local community group identifying a need in their town.
"When people have got a good idea and they've done the work, the hard work, to really design and really rethink what we could have here, we pay attention to that," she said.
"It's all about healthy communities. We want children to be active. It's good for their development, it's good for their social networking and just builds a sense of excitement in the community."
Baw Baw Shire Council mayor Joe Gauci said there was a strong demand for community recreational facilities as the population of the shire was expected to reach 60,000 by 2036.