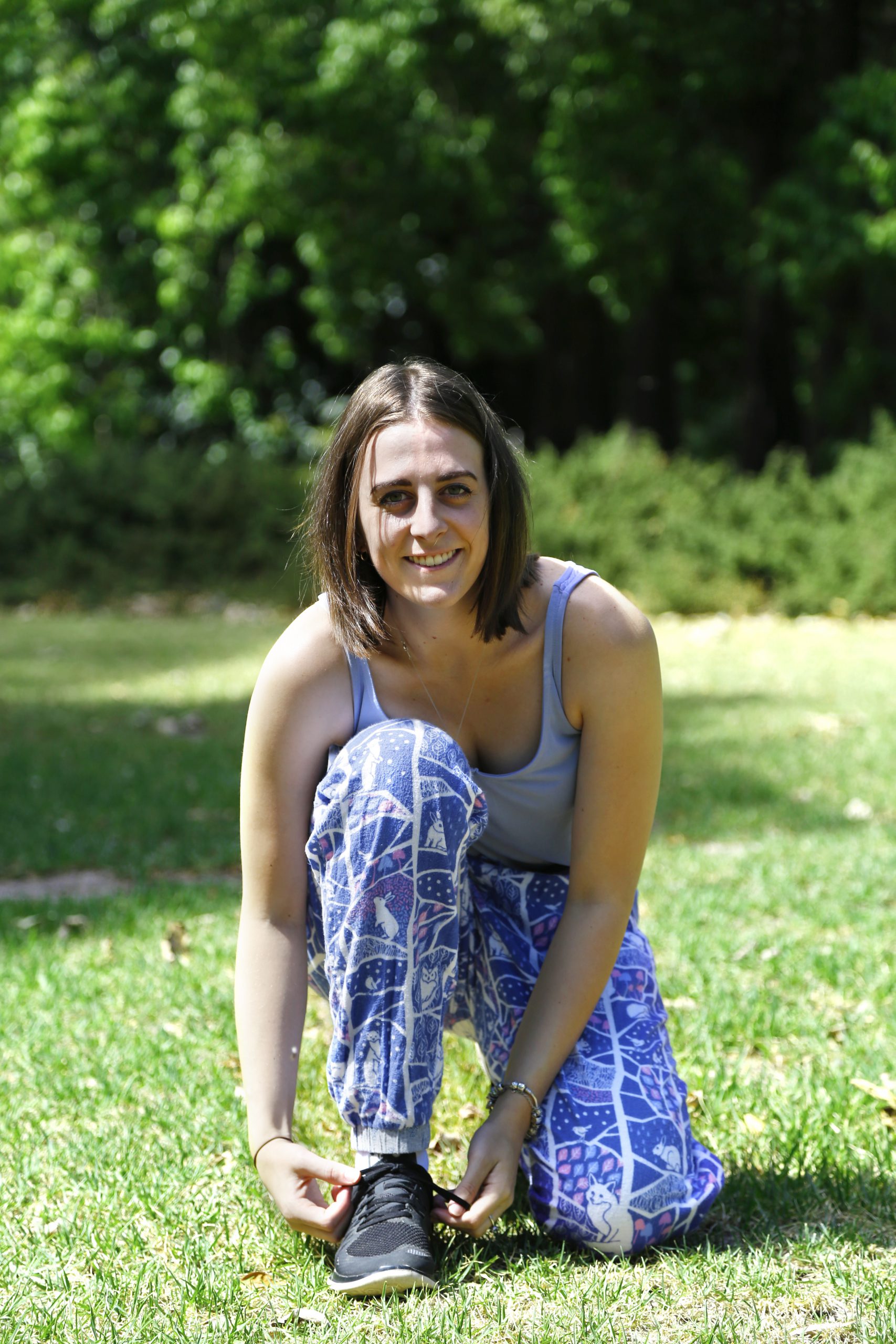 In August, 2016 Morwell nurse Tayla Trembath arrived at Latrobe Regional Hospital in an ambulance after her sister Phoebe found her passed out in the car.

Not knowing she had a brain tumour, Ms Trembath's first reaction was embarrassment at being admitted to hospital – her workplace – "for a headache".
Ms Trembath was experiencing regular headaches before the episode and had a virus which her doctor thought migrated to an inner ear infection, however, it turned out to be far more serious.
"I couldn't hear and I couldn't see but I knew I was sitting in the car so I just sat there honking the horn," she said.
After the doctors in Traralgon told her she had a brain tumour, she traveled to St Vincent's Hospital in Melbourne.
Ms Trembath had a craniotomy, which is an operation where the skull is cut open, to remove the tumour and she left hospital after nine days.
"I had to regain my balance and coordination," she said.
"[The tumour] was above the cerebellum and it was pushing on the balance and coordination centre and a bit of the vomit centre so I always felt nauseated and I had a four-wheel walker just to gain my confidence."
about 18 months on Ms Trembath is very appreciative of the "unreal" support St Vincent's Hospital provided her family and she is taking part in a pyjama fun run to raise funds and give back to the place which saved her life.
The challenge of having to accept the risks of such an operation was compounded by the fact her mother Peta was recovering from a major operation at the time.
"Mum had to get follow-up blood tests and … the doctors down here liaised with the doctors down there and had extra blood tests and stuff that she needed [at St Vincent's]," she said.
Ms Trembath said the nursing staff were like "good friends" to her, when she felt stuck within four walls.
"Being a patient at St Vincent's made me want to achieve more in my nursing career," Ms Trembath said.
"My nurses were fabulous and if I can have that impact on one of my patients then I would be really happy."
Ms Trembath, now studying postgraduate midwifery, is encouraging members of the Gippsland community to get involved in the April event.
St Vincent's Hospital Foundation acting director Katerina Kantalis said it was exciting to see Ms Trembath thriving since her operation and on board as an ambassador for the inaugural event.
The pyjama fun run will be on Sunday, April 15 at Princes Park, Carlton North from 9.30am and funds raised will go towards various hospital departments.
To find out more about the event or to register as an individual or part of a team visit stvincentsfunrun.org.au.