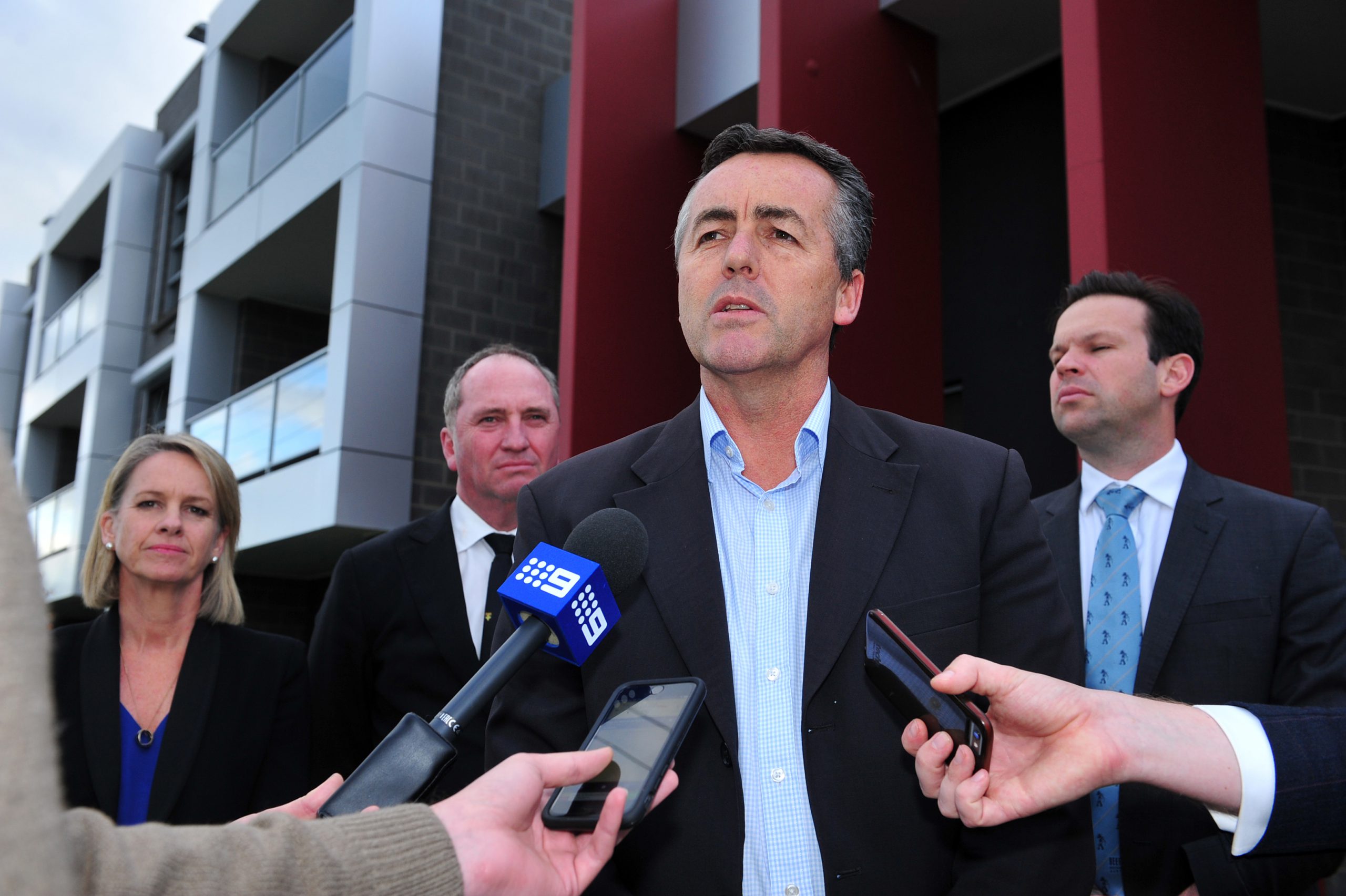 Member for Gippsland Darren Chester will not seek leadership of the Nationals in the wake of Barnaby Joyce's resignation on Friday.
Mr Chester released a statement on Friday afternoon declaring his intention to support Riverina MP Michael McCormack to lead the party and become deputy prime minister "in the interests of a smooth transition".
Mr Joyce stepped down from his position after weeks of controversy following the revelation he was expecting a child with former staffer Vikki Campion.
The revelation was followed by reports that Ms Campion was moved to new positions created in the offices of Resources Minister Matt Canavan and then Nationals whip Damian Drum.
In his statement, Mr Chester acknowledged the outgoing leader's "outstanding contribution to our party as leader" and welcomed "his decision to stand aside today in the interest of the Nationals and Coalition government".
"Barnaby has worked tirelessly to deliver significant policies and projects that will benefit generations to come," he said.
Mr Chester said Mr Joyce's resignation gave the party a chance to "reset the Nationals agenda and unite behind a leader who can help our team move forward".
"In the interest of a smooth transition, it is not my intention to contest the leadership and I will support the member for Riverina, Michael McCormack," he said.
"Michael is the most experienced House of Representatives minister that the Nationals have in the Parliament and he has the passion, enthusiasm and determination to deliver for all regional Australians."
Mr Chester served as transport and infrastructure minister until the December reshuffle, when Mr Joyce sacked him and assumed the portfolios himself.
During his time in the ministry, Mr Chester worked with the state government to secure the $1.57 billion in Victorian rail upgrades which includes $530 million for the Gippsland line and is expected to create 400 jobs.​