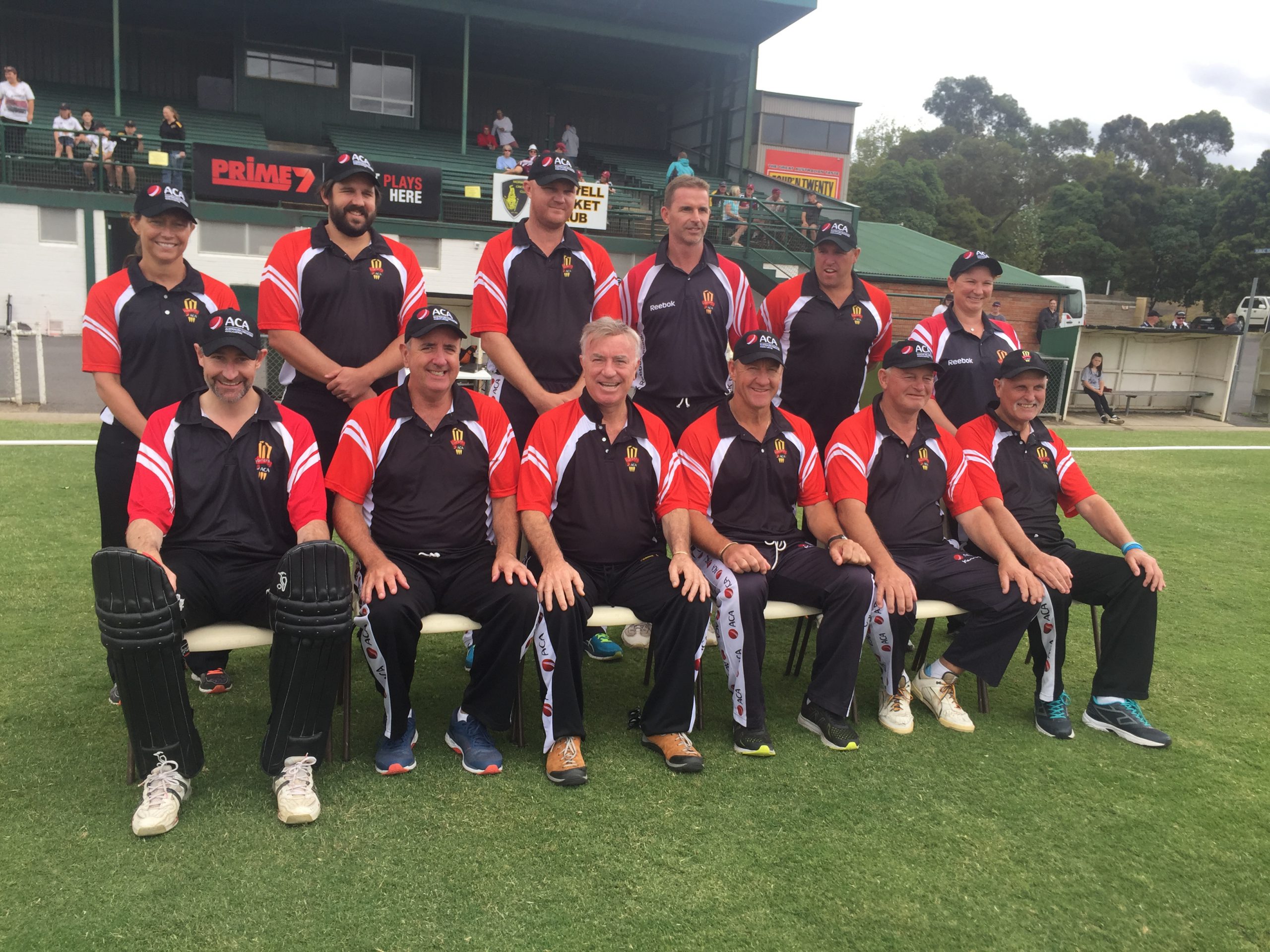 CRICKET

Morwell Recreation Reserve was awash with nostalgia at the weekend when some of the cricketing heroes of yesteryear came to town to play in the Australian Cricket Association Masters Twenty20 clash against a Latrobe team comprised of representatives from the region's two leagues.

Former Test representatives Andy Bichel, Doug Bollinger and Greg Matthews were just a few of the big names to make the journey to the Latrobe Valley to face a side of the region's finest talent in a combined side from the Traralgon and District and Central Gippsland cricket associations.
Latrobe was well on track to chase down the Masters' total of 104 at 1/42 before the skies opened and rained put an end to play after seven overs, but not before spectators were treated to some vintage play from both sides.
Latrobe City Mayor Darrell White was on hand to deliver the first ball of the day with some left-arm medium pace before making way for the Latrobe bowlers.
Morwell paceman Lewis Harper was faced with Masters batsmen Sean Clingeleffer and Graeme Vimpani and was not daunted by the prospect, drawing first blood in the second over when Clingeleffer holed out on four.
Bichel came in for the Masters at number four but couldn't impress and went for a duck. Bollinger was next in and found his groove quickly, smashing a mammoth six and backing it up with a boundary to take the Masters to 4/43 after eight overs.
It was relatively slow going for the Masters thereafter as Latrobe held its own to limit damage and see the legends finish at 8/104 at end of overs.
Morwell's Mark Cukier and Ex Students' Jordy Gilmore paired up to get Latrobe's innings underway and were unfazed by the imposing Doug Bollinger, with the former whacking consecutive boundaries in the third over, much to the delight of local fans.