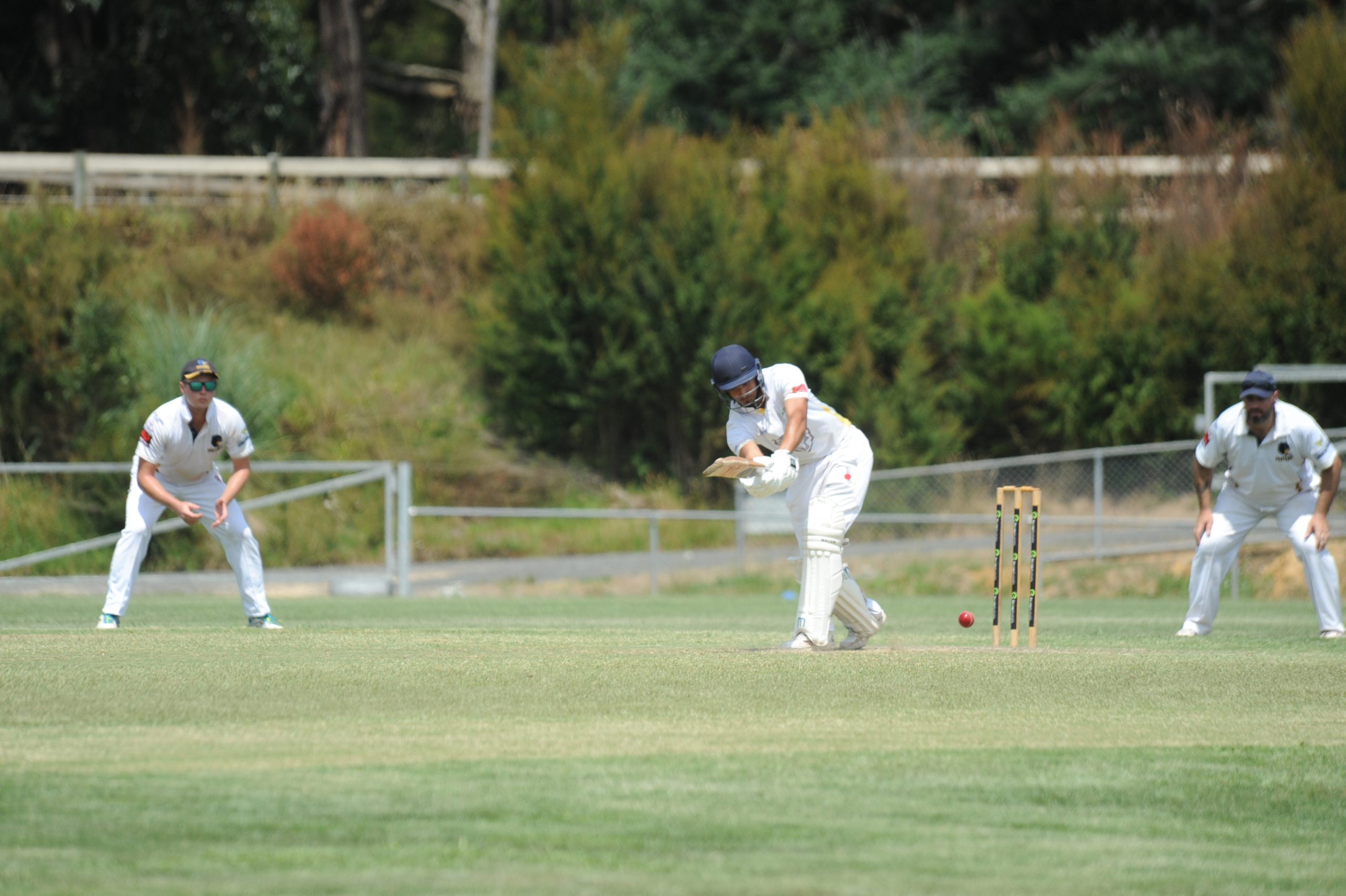 CRICKET

COUNTRY WEEK

The Traralgon and District Cricket Association has avoided relegation at Melbourne Country Week after a crushing win over Ballarat in the elimination final in provincial grade while the Central Gippsland Cricket Association has been promoted to division two after it finished runner-up in division three.
Thursday's do-or-die elimination brought about a welcome return to form for the TDCA after it managed just one win from three earlier rounds in the white group.
After dismissing Ballarat for just 97, Adam Brady's four-wicket haul paved the way for TDCA in reply as it cruised to the target after just 25 overs.
Mornington Peninsula went on to take out the provincial grade title with commanding win over Sale-Maffra in the final.
TDCA's round one encounter with Mornington Peninsula provided its only other win for the week thanks largely to the efforts of Ross Whelpdale.
Whelpdale was unrelenting in attack and his four-wicket haul for just seven runs helped skittle Mornington Peninsula for 123 after Alistair Jenkin (34) led the side to 179 in the opener.
Round two bought the TDCA hurtling back to earth at the hand of Warrnambool and District.
Opener Nick Butters (71) led the way for WDCA in its 259-run innings, which proved too big an ask for the TDCA as it was bundled out for 103 after 31 overs.
Sale-Maffra was next on the agenda for TDCA in round three but the Gippsland rival proved far too big a feat.
Ex Students' Lee Stockdale (52) notched a half century to help his side to a formidable total of 182, however Sale-Maffra surpassed the target with just one wicket down thanks to Cal Turner (79 not out), David Atkinson (50 not out) and Cormac Hassett (49).
The Central Gippsland Cricket Association hit its way to a final showdown with Wangaratta and District after winning two of its three rounds in the grade three yellow group.
Hamaiz Mahmood (54) led the charge for the CGCA in the final and helped his side to a total of 175, but it wasn't to be as Wangaratta and District hit its way to the title in the 45th over with five wickets in hand.
The earlier round one match-up between the sides provided a taste of things to come after the CGCA fell just three runs shy of the 244-run target set by Wangaratta.
George McKinley (50), Saad Qureshi (45) and Blake Mills (45) were all star performers for the CGCA in the narrow loss while Rob Phoenix led the way with ball in hand and was the only multiple wicket-taker with two.
Round two was a walk in the park as Hamaiz Mahmood (99 not out) paves the way for CGCA in a 90-run demolition of Hamilton District.
Bellarine Peninsula proved a formidable opponent in round three and batted first to set the CGCA a fair target of 170.
Blake Mills (92 not out) came in at number seven in reply and rescued his side from sure destruction after it slumped to 6/29, while Lewis Harper's 41 helped the side to the win at 8/172 after 43 overs.