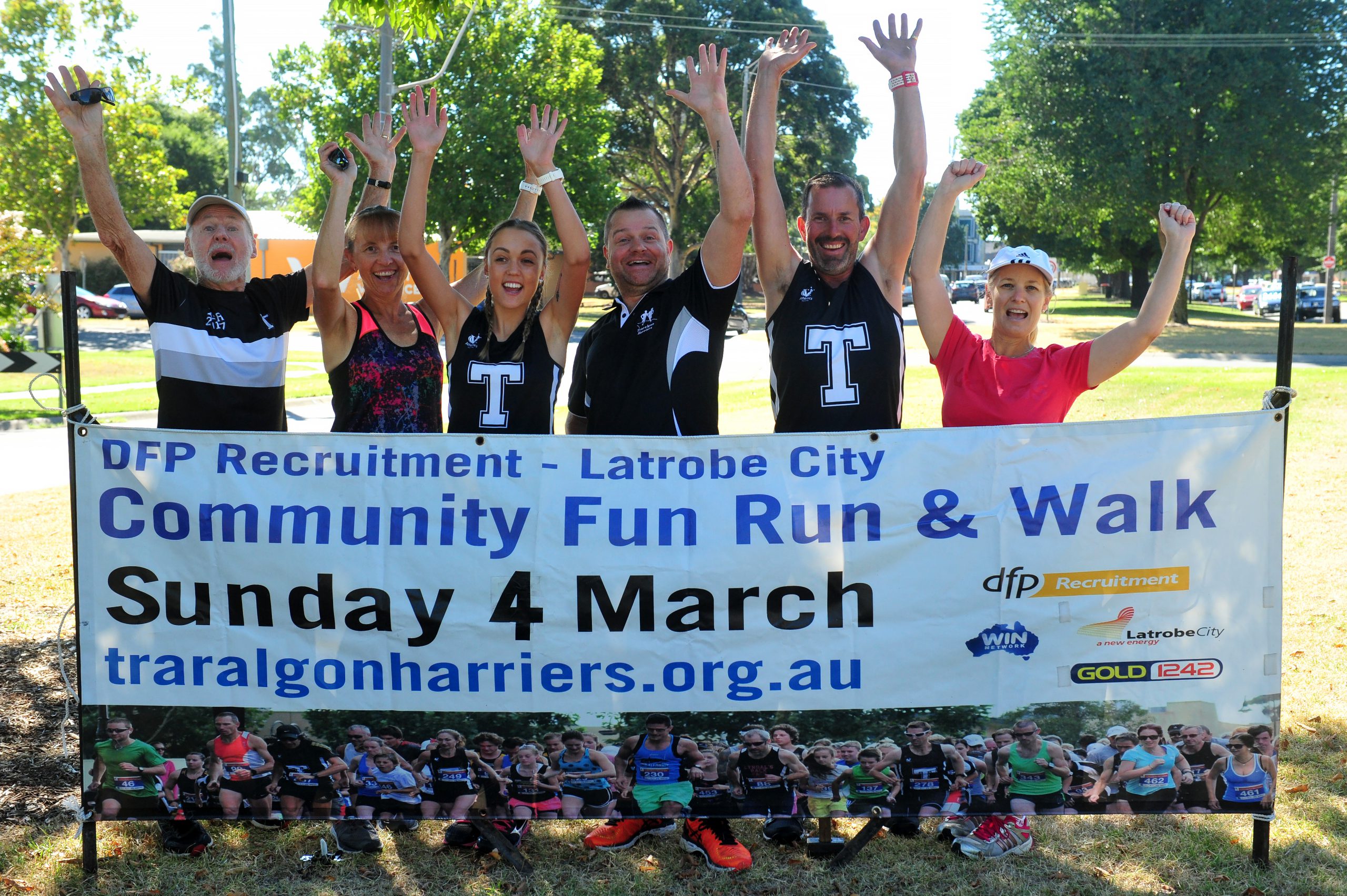 RUNNING

Runners of all fitness levels will dash for a worthy cause this weekend when the Traralgon Harriers' Community Fun Run comes to town.
In its 20th year, the community event will again raise vital funds for Gippsland Rotary Centenary House.
Gippsland Rotary Centenary House is a not-for-profit facility that provides accommodation for cancer patients undergoing treatment and their families.
As part of its overall mission to heighten awareness about health and the benefits of fitness within the community, the Harriers will donate all proceeds from the fun run to the House.
Race director Phill Mayer said the annual fun run had garnered waves of community support over the years and established itself as "a jewel in the Harriers' crown".
"We have a fantastic team of people who have put in a lot of work and putting together an event like this is a huge undertaking in this day and age," Mayer said.
From humble beginnings at Kernot Hall in Morwell, the Harriers fun run has ballooned into a major event and is now run along bustling Kay Street in Traralgon to cater for hundreds of keen participants.
"The fun run has grown so big that the old path around Kernot Hall wasn't wide enough," Mayer said.
"The community really gets right behind … from sporting clubs and schools to business organisations. There's always some healthy competition.
"It's a very welcoming and inclusive event and you don't have to be an elite runner. Most people are just members of the community out there to have fun and support a good cause."
The 2018 running of the Harriers fun run will bring a "festival-like" vibe to Traralgon with a barbecue, coffee carts, prize giveaways and free tacos.
The feature race will be a five-kilometre run while a 1.5km course has been designed for children under 12.
"It really is a lot of fun. We have people line the street to support the runners so it's just a fantastic atmosphere," Mayer said.
The Harriers Community Fun Run will hit Kay Street, Traralgon on Sunday, March 4.
Online entries close on Friday, March 2 and all participants are encouraged to pre-register.
For more information or to register, visit registernow.com.au/secure/Register.aspx?E=28298.