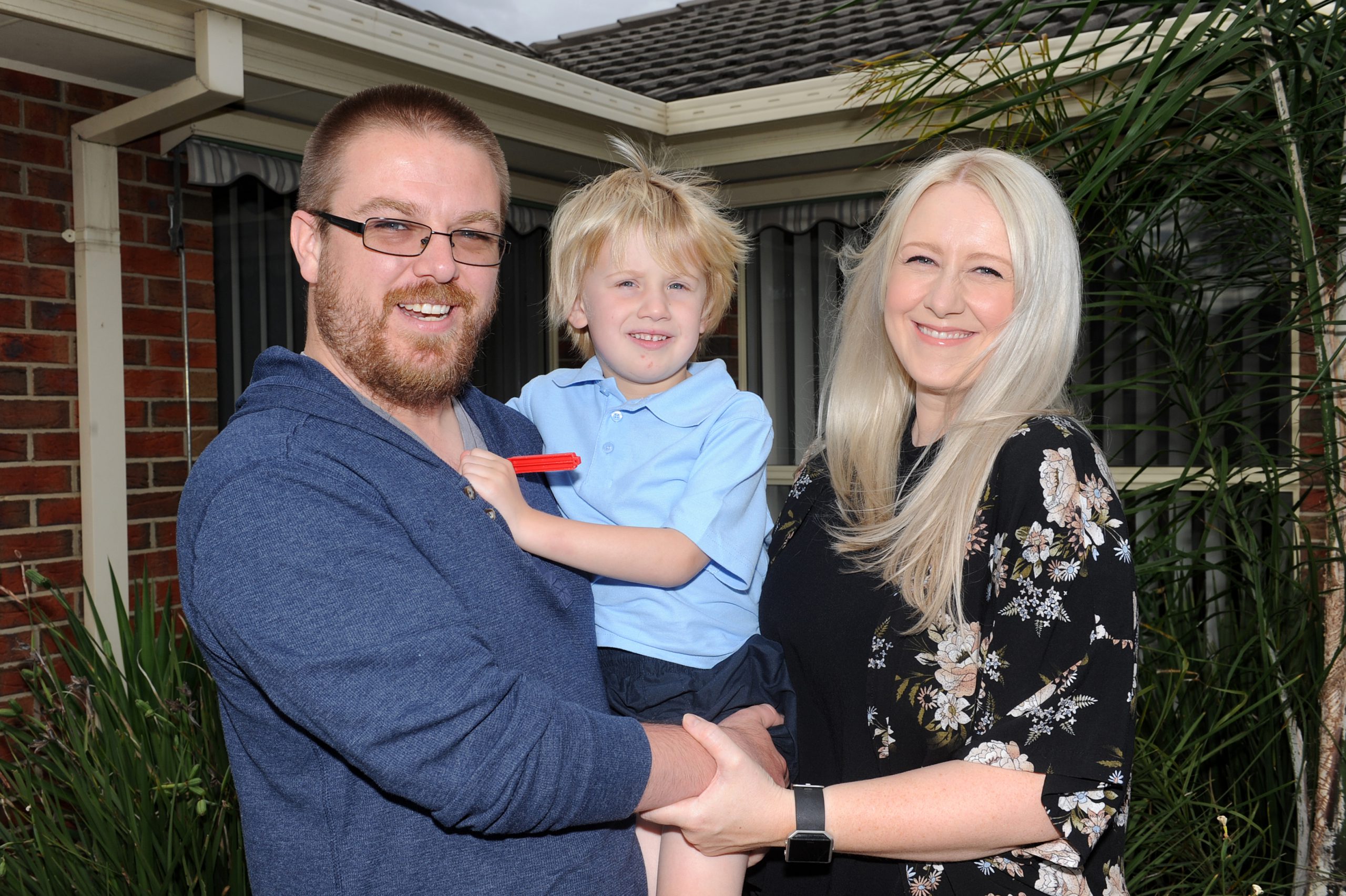 Traralgon couple Hayley Gaunt and Damien Berry hoped to enrol their five-year-old son Julian to a mainstream school until they met the teachers and staff at the Latrobe Special Developmental School.
"They've been really welcoming, the teachers are incredible and just made you feel at ease straight away," Ms Gaunt said.
"We have no hesitation that we picked the perfect place for him."
Julian was diagnosed with autism spectrum disorder when he was three and attended kinder last year.
The couple said like any parent of a child with special needs, their hope was for Julian to attend mainstream education in preparatory school.
"Not that we have any opposition to a special environment but we just never encountered one or never got to visit one and see all the qualities there, the pros and cons," Ms Gaunt said.
But after seeing what Latrobe Special Developmental School offered its students, the couple reckoned it was the perfect place for Julian.
"To me it seemed to be a perfect fit to where he's at," Mr Berry said.
Ms Gaunt said they were happy there were two teachers looking after five students in Julian's class and that a speech therapist, occupational therapist and child psychologist were on site at all times.
"That intense kind of education didn't compare to a mainstream setting where he might get lost in 30 other students and he's only got one teacher," she said.
Ms Gaunt said while they supported inclusion for kids like Julian, they realised this was a secondary consideration compared to what would work best for their son who is technically non-verbal.
"It's important to us as well but then we thought, at the expense of his education, that wasn't an option," she said.
"We had to put him where he needs to be, where he'll learn best."
Mr Berry said they were impressed with the tailored program that the school had for each child including swimming lessons and life skills so the students learned to become independent. The couple said Julian had improved a lot in kindergarten and they wanted to build on that at Latrobe SDS.
"He has a lot of strengths and his lack of communication is what's holding him back … he's in the best environment he could be," Mr Berry said.