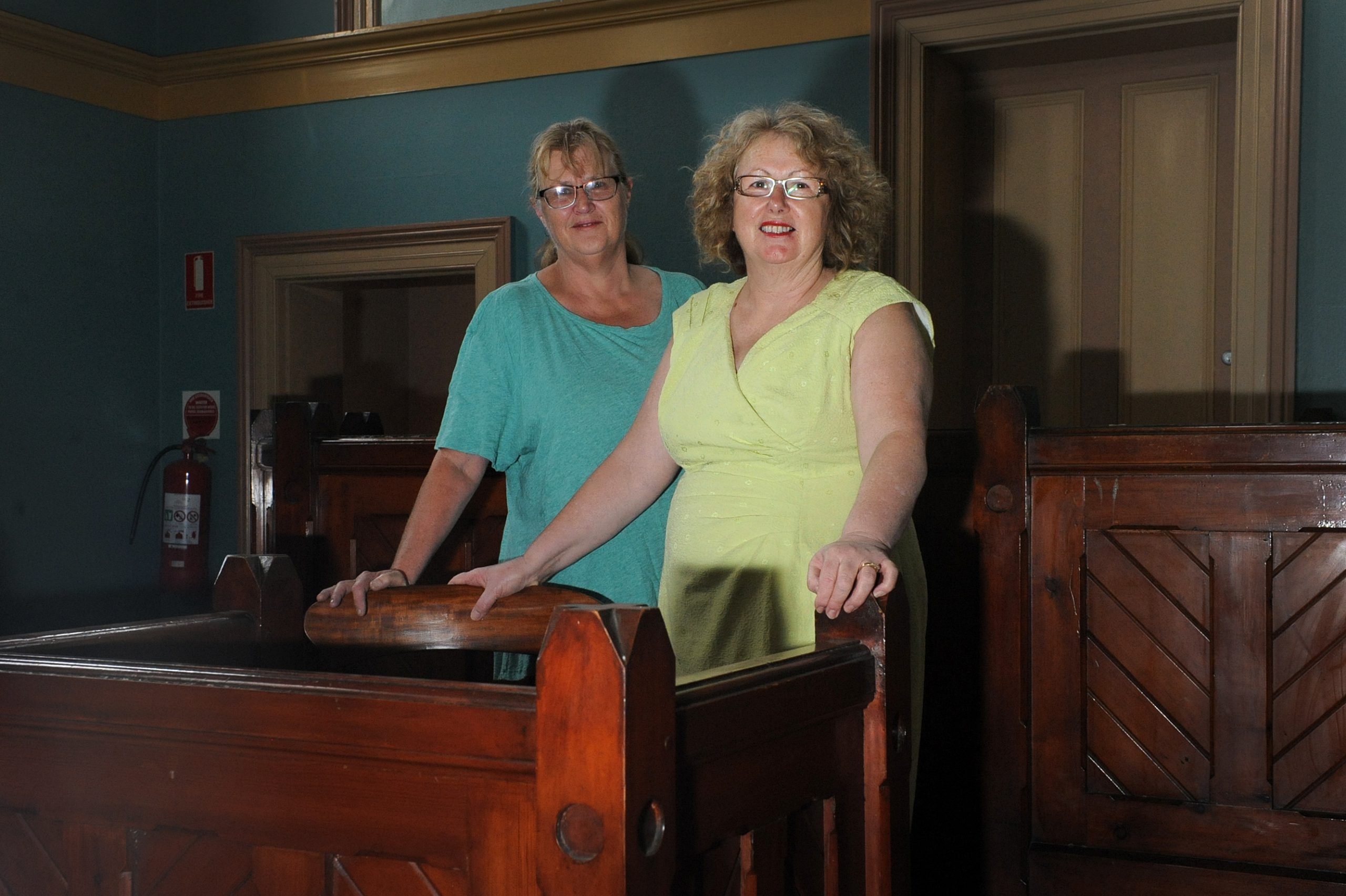 The Traralgon Courthouse is one step closer to becoming a vibrant community centre after crucial conservation works were recently completed.
Funded by Heritage Victoria, conservation efforts included works on drainage to combat rising damp, the installation of new paths behind the building and replacing wrought iron, chimney pots and vents on the roof.
Friends of the Traralgon Court House were named as the caretakers of the historic part of the building last year, while Latrobe City Council plans to use the added section for commercial purposes.
The group is working with Latrobe City Council to establish a leasing agreement, after which it hopes to rejuvenate the building fully and transform it into a community space to host events and activities centred on community development and cohesion.
Friends of the Traralgon Court House president Jenny Hammett said once the lease was established, the group would launch a campaign to raise funds for the remaining aesthetic works.
"We'll continue to seek guidance of heritage Victoria and do the work in accordance with heritage requirements," she said.
"The plastering where the damp has caused damage has to be repainted, the floors need to be updated, we want to get wifi so this a modern space for the community.
"The building hasn't had much care for a long time, so it will be really special going forward."
Ms Hammett said the rejuvenation of the courthouse, originally used for petty sessions, wasn't just for Traralgon, but for the whole of the Latrobe Valley.
"Traralgon and Morwell were originally part of the Rosedale Shire. In October 1879 the Victorian government approved the constitution of Traralgon as a shire. It was a large shire and included Morwell and the surrounding towns," she said.
"The courthouse was built for the whole area as a central space – it started out as one. It wasn't built just for Traralgon, but for the whole region.
"The courthouse is of great cultural significance to the Latrobe City and we are very fortunate that it remains virtually unchanged since it was constructed."