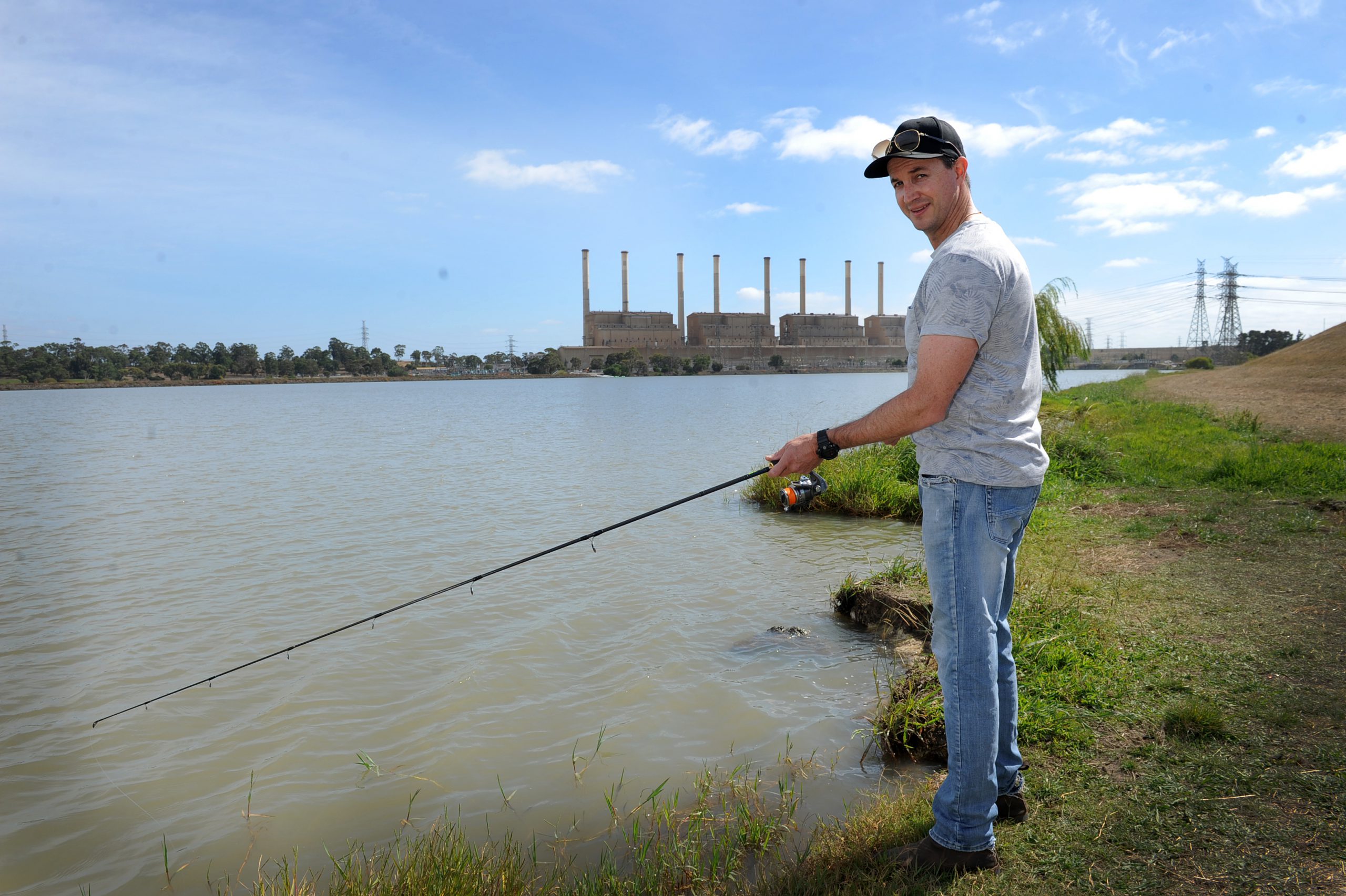 Reeling in a half-metre-long barramundi from the Hazelwood pondage has quashed any scepticism a Yinnar resident has had about the presence of the fish in the waters.

Rhys Smith was fishing with lures and no bait at the recently-opened shoreline when one of the tropical fish made an explosive "boof" on the lure.
"It totally shocked me. I was not expecting it at all. I was like everyone else was – sceptical. 'Are there any barramundi in this pondage?' I hadn't seen many pictures at all," Ms Smith said.
'Boof' is a common term in barramundi fishing to describe the noise the fish make when feeding.
Mr Smith lost two barramundi before reeling one in he thought would have been about 55-65 centimetres.
Unfortunately he did not have a tape measure with him on the day.
Mr Smith has been a regular angler at the Hazelwood pondage since the tropical predatory fish were originally stocked by the state government in 2016.
"Between myself and two other blokes who regularly fish [there] I think we would've caught over 150 fish between us," he said.
After the closure of Hazelwood Power Station and the cooling of the warm water the fish rely on to survive Mr Smith was "staggered" the fish survived the frosts of winter.
His recent catch has made him hopeful if ENGIE continues to pump the hot artesian waters into the pondage, the barra would live on for another year or two.
"The issue was the food sources but looking around the banks there's plenty of bait fish so the food won't be an issue – it's just going to be the water temperature," Mr Smith said.
When the artificially-heated waters cooled following the power station closure, the clean-up of dead fish cost the state government $57,000.
Mr Smith is hoping his catch will dispel some of the negativity in the community about barramundi fishing at the pondage.
"Last year we had some phenomenal fishing up there. It's some of the most rewarding fishing I've down so close to home," he said.
"Didn't cost a cent to get down here."
His biggest barra catch to date is 71.5cm.