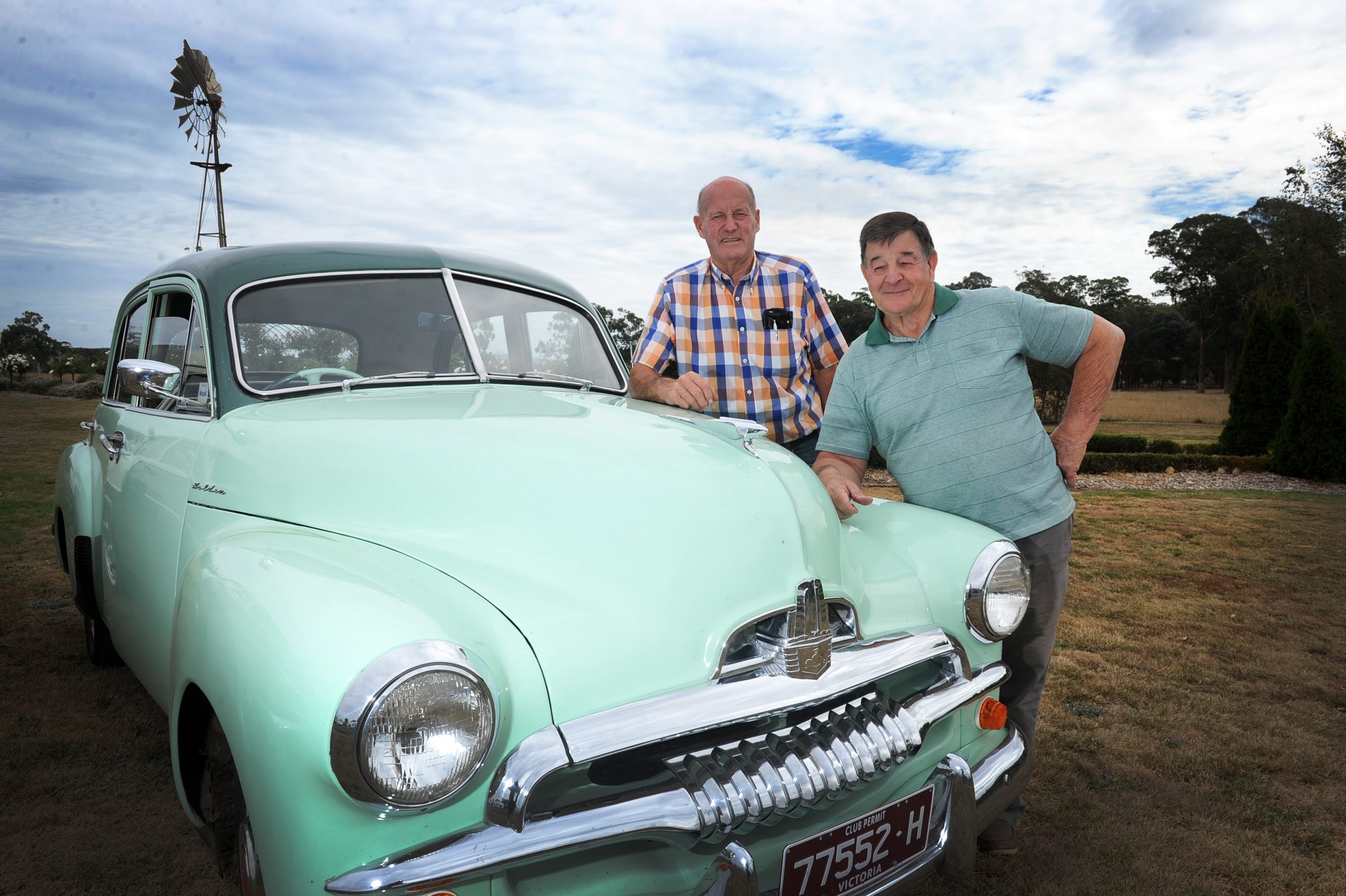 Bill Cawcutt remembers as a young bloke his father driving an identical 1958 Holden FC, like the one he's pictured standing next to, when he was growing up at Hazelwood.
"It was a lovely car. Dad looked after it and he didn't drive it faster than 50 miles an hour and I still apply that same principle to my cars today," Mr Cawcutt, a Holden enthusiast, said.
"Years ago our parents had cars from the '20s and '30s but they're too slow to drive on the roads these days and people have found that they can't keep up with the modern day traffic so they opt for cars like the FC."
Mr Cawcutt, who is treasurer of the Gippsland Historical Automobile Club, said his '58 FC, along with his green '55 FJ would be on show next month as the club celebrates a major milestone.
"This year we celebrate 50 years which is a little bit extra special," the Yallourn North resident said.
The GHAC was the first car club formed in Gippsland following the culmination of a group of passionate motoring enthusiasts who were "fed up" travelling to Melbourne to take part in car events.
More than 120 cars are expected at the event on Toners Lane, Morwell in April with vintage motorbikes, stationary engines, old trucks and tractors and "anything mechanical" sure to make an appearance.
Nowadays the club has more than 500 members spread throughout the region boasting hundreds of vintage and classic vehicles on its club permit scheme.
"I've got an old 1929 Plymouth which is the first car we purchased but we don't use it as much now because it's a bit too slow on the road these days," Mr Cawcutt said.
The GHAC will host its annual display day on Sunday, April 15 from 10am at Toners Lane, Morwell.
Entry is free and owners are asked to dress in period clothing similar to their vehicle.